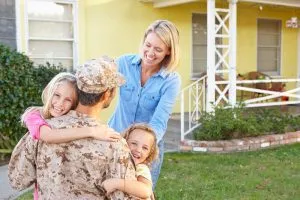 Have you ever stood in line at your local Ace Hardware store, items ready for checkout, and wondered if you could be saving more? Have you ever glimpsed the guy ahead flashing a military ID and getting an instant markdown?
Well, that's not just any discount—the often misunderstood Ace Hardware military discount. Sounds straightforward enough, right? But there's a catch…the specifics can be tricky.
This isn't some mythical unicorn of savings; it's real. And yet…why does it seem so elusive to many? Why do some leave Ace stores feeling victorious while others walk away puzzled about their missed savings opportunity?
We're not just acknowledging the existence of this power tool called discounts, but we're also diving deep into how to use it effectively. So don't go anywhere—let's journey together and unlock the mysteries of Ace Hardware.
Ace Hardware Military Discount Table Of Contents:
Understanding the Ace Hardware Military Discount
The Ace Hardware military discount is a special offer for our brave service members. It's essential to bear in mind that each Ace Hardware store is a privately owned and managed entity, thus deals may differ from one place to another. So, offers can vary from one location to another.
Some hardware stores extend a 10% markdown as their military discount policy. This reduction provides significant instant savings on your purchases – all in appreciation of your dedication and sacrifice.
Ace Hardware's Commitment to Military Members
In honoring our nation's heroes, Ace goes beyond just offering discounts. Ace recognizes the significance of providing back to those who protect us domestically and overseas.
This commitment extends not only to active duty military members but also to veterans, retired personnel, reserve service members, and National Guard participants. As such an integral part of the community itself,
Ace seeks every opportunity to show gratitude through initiatives like these discounts, which help save money on necessary items around the house or work site.
How Does Ace Hardware Military Discount Work?
To access this valuable benefit at any participating local Ace store, you'll need some form of identification verifying your status in the armed forces – currently serving or having previously served. You might use something official like a typical access card (CAC), DD Form 214 proof document, or even a driver's license with a veteran designation. This should suffice at most places, though individual locations may have policies regarding what IDs are accepted, so be sure to check beforehand if possible.
Note: Remembering specific dates could earn points towards additional rewards. Veterans Day often sees steeper sales events held exclusively for veterans, where they can maximize benefits from these programs.
Key Takeaway:
Ace Hardware's military discount varies by location but can offer a 10% savings, showing appreciation for our service members' sacrifices. This includes active duty, veterans, retired personnel, and reserve service members. To benefit from the discount at participating stores, you'll need proof of your military status, like a CAC or DD Form 214.
How to Access the Ace Hardware Military Discount
Accessing your military discount at your local Ace hardware store is straightforward. But remember, each location can have different policies because they're independently owned and operated.
Accessing the Ace Hardware Military Discount with Various IDs
To get started, you need some form of military identification. Active duty service members should use a Common Access Card (CAC), while retired personnel can utilize a Department of Defense Identification Card. If you're part of the National Guard or a reserve service member, your ID should work, too.
Veterans not possessing these forms can use their driver's license if it has a veteran designation. For those without this feature on their licenses, showing documentation that proves past military service would suffice.
Discounts for Active Duty Service Members and Veterans' Discounts
Ace offers discounts to both current servicemen and women and veterans – present your valid ID at checkout. While the exact amount varies by location, some stores give up to 10% off.
Retired Military Discounts; Reserve & National Guard Member Discounts;
Have you hung up your uniform but still want savings from our nation's leading hardware retailers like Ace? You're covered. The same goes for our brave men and women in reserves and national guard units – show them that card.
Spouse & Dependent Discounts
We know serving isn't limited to individuals wearing uniforms- families serve, too. At participating locations, spouses and dependents also qualify by presenting their dependent access cards.
Please note: The ability to receive an Ace Hardware military discount is subject to restrictions. For instance, the discounts might not apply to certain items or during specific sales events. Remember that the Ace Hardware military discount is only available in-store and not online.
Ace Rewards and Military Discounts
Are you looking for more ways to save? Then, join Ace's rewards program. For every buck you shell out, you'll get points that can be cashed in later.
Key Takeaway:
Accessing your Ace Hardware military discount is simple but can vary by location. Use a valid military ID or proof of past service to get started. Discounts are offered for active duty, veterans, retired personnel, reserve, and national guard members – even spouses and dependents. Just remember this offer applies in-store only and may have restrictions on certain items or during sales events.
Maximizing Benefits from the Ace Hardware Military Discount
The Ace Hardware Rewards Program is a great way to save money and get more bang for your buck. By combining this with the military discount, you can earn points on every dollar spent.
To start earning reward points, sign up for an Ace Rewards card at your local store or online. This will give you access to instant savings and free delivery offers on select items.
In addition to these benefits, some individual locations offer a point multiplier as part of their military discount policy. But remember that it's not available online – it's in-store only.
Earning and Redeeming Points with Ace Hardware Military Discount
Your typical access card or military identification serves two purposes: verifying your eligibility for the discount and ensuring your purchases are credited adequately towards rewards.
When you shop at an Ace hardware location, present your ID and rewards card. With each purchase, watch those reward points stack up.
Ace Hardware Military Discount and Free Delivery
Beyond discounts on merchandise, there are additional ways to maximize benefits, such as leveraging free delivery services offered by participating stores.
If shopping big-ticket items or bulk supplies, consider asking customer service about their delivery options. You could potentially save hefty shipping costs while enjoying convenience, too. Remember, though, that policies vary between different locations, so always check ahead before making assumptions.
Ace Hardware Military Discount and Gift Cards
If you're looking forward to future projects but want immediate value now, then consider buying gift cards. These can be purchased at a discount using your military identification, then redeemed later for total value on purchases – a clever way to extend the reach of your savings.
Whether sprucing up the yard or planning a home improvement project, maximizing these benefits ensures every dollar spent goes further and rewards hard work with well-deserved perks.
Key Takeaway:
Save big with Ace Hardware's military discount and rewards program. Sign up for an Ace Rewards card to earn points on every purchase. Use your military ID for added benefits, like point multipliers at some locations. Remember, it's in-store only. Make the most of free delivery offers or save even more by buying discounted gift cards using your military identification.
Ace Hardware Military Discount on Special Days
Did you know certain days can help you save more at your local Ace hardware store? Veterans Day and other military holidays often see some Ace stores offering steeper sales. But how do these special deals work? Let's dive in.
Veterans Day Savings with the Ace Hardware Military Discount
The spirit of giving is high during national holidays, especially Veterans Day. During this time, many individual locations increase their discount offerings to honor those who've served our country. As a veteran or active service member, this could mean even more significant savings for you.
To get these discounts, all you need to present is your military identification when checking out. Remember, each location has its policies as they're independently owned and operated.
Other National Holidays' Deals
Beyond Veterans Day, other national holidays such as Memorial Day and Fourth of July may also provide an opportunity for more significant markdowns at participating stores. Keep an eye on your local store's website around these times to ensure no deal goes unnoticed.
Tips To Maximize Your Savings On These Special Days
To make sure you're getting the most bang for your buck during these periods, keep a few tips in mind:
Always ask about any potential additional discounts before making purchases.
If possible, plan larger purchases around military holidays for extra savings.
In essence, don't let the parade pass by without grabbing some well-deserved benefits.
Remember – while we veterans love our specific days of honor like Veteran's Day or Memorial Day – every single day brings opportunities if we are vigilant enough. So, keep those eyes peeled and prepare to save at your local Ace Hardware store.
Key Takeaway:
Score more significant savings at Ace Hardware on military holidays like Veterans Day, Memorial Day, and the Fourth of July. Show your military ID to get these discounts, but remember, policies may vary by location. Maximize benefits by asking about extra discounts and planning larger purchases around these days. Every day brings opportunities if you stay alert.
Comparing the Ace Hardware Military Discount with Other Stores
Ace Hardware is known for its commitment to military members. However, how does their military discount stack up against other hardware retailers like Lowe's and Home Depot? Let's dive in.
The critical point of difference lies in the ownership structure. Each Ace Hardware store is independently owned and operated, meaning that discounts can vary by location. Some locations offer a 10% markdown as a military discount, while others may offer more or less.
Lowe's and Home Depot, on the other hand, have consistent corporate-level military discount policies across all stores. Both give a flat 10% off daily eligible purchases to active duty service members and veterans, including those from reserve service units such as National Guard, retired personnel, and their spouses and dependents with valid identification cards.
This brings us to another factor – eligibility requirements. While Lowe's allows any individual holding a Common Access Card (CAC), Veteran Identification Card (VIC), Department of Defense Form DD214, or Veterans Health Identification Card (VHIC) access to their discounts, at Ace, you'll need your military ID ready at checkout for instant savings. Still, it ultimately depends on each local store's discretion.
Making Your Choice: What Matters Most?
In terms of raw numbers alone, then yes – both Lowe's and Home Depot seem slightly ahead due to uniformity in policy application nationwide plus broader acceptance criteria for veteran designation forms compared against an average Ace hardware location. But remember – shopping experiences aren't just about numbers. The quality of customer service, availability of your desired products, and the store's proximity to your location also matter.
Another point is how these stores treat military holidays such as Veterans Day. Ace Hardware locations often have steeper sales on these days, while Lowe's and Home Depot maintain their 10% discount policy year-round without any additional markdowns during special occasions.
Wrapping things up,
Key Takeaway:
Store by Store: Ace Hardware's military discount can vary since each store is independently owned. Some offer a 10% cut, others may give more or less.
The Big Two: Lowe's and Home Depot provide consistent 10% discounts across all stores for service members and veterans with valid IDs.
Tips for Maximizing the Ace Hardware Military Discount
Let's cut to the chase. To get the most out of your Ace Hardware military discount, you need to know a few tricks.
Finding Locations with Discounts
The first step is finding an Ace store that offers a military discount, as not all do. Individual locations have their policies since each one is independently owned and operated.
Before going out for your shopping trip, check the local store's website or contact customer service to ensure you won't be disappointed when paying. Better yet, use this handy store locator link.
Ensuring Proper Credit of Discounts
Have you found an Ace Hardware location offering discounts? Great. But remember – always show your military identification during checkout.
This will ensure that any savings are credited adequately against your purchase total. So, keep that access card handy.
Saving Money at Ace: Beyond Just Discounts
Ace Rewards isn't just about earning points per dollar spent; it includes instant savings and free delivery options on select items.
If you haven't signed up already, consider joining the rewards program for more ways to save money besides relying on the hardware military discount alone.
Earn Points Faster On Special Days
Veterans Day can bring even steeper sales in some stores, while other holidays may offer special deals as well.
Making The Most Of Your Visit To ACE Hardware Stores
Rack up reward points by using gift cards purchased from grocery stores that offer fuel points or cash-back rewards. You can double-dip on savings this way.
So, there you have it – tips to maximize your Ace Hardware military discount benefits. Remember, every dollar saved is a win for your budget.
Key Takeaway:
Ace Hardware for future savings. By combining these strategies, you'll get the most out of your military discount and stretch your dollar further. Don't forget to watch Veterans Day and other holiday specials – they're a great chance to snag some extra deals. Plus, consider buying gift cards as gifts or even just for yourself; it's another savvy way to save more at Ace Hardware.
Restrictions and Limitations of the Ace Hardware Military Discount
It is essential to be aware of the boundaries and constraints connected with the Ace Hardware military discount.
Ace Hardware Military Discount Restrictions
All Ace hardware stores are independently owned, so discounts vary by location. Not all local stores offer this discount, which can be disappointing for those who need that driver's license or common access card recognized at checkout. To make sure you're not caught off guard, it's best to ask your local store about their policy.
In addition to geographical variations, there may also be product exclusions applied to the discount program. While you might get lucky with instant savings on items like tools or paint supplies, big-ticket appliances often don't fall under eligible products for military discounts.
Ace Rewards: An Alternate Route?
If your favorite Ace Hardware location doesn't support a military discount, consider joining their rewards program as an alternative route toward saving money. With every dollar spent through Ace Rewards, earn points that lead up to steeper sales and even free delivery offers.
Military Holidays Specials Vs Regular Discounts
Besides regular markdowns throughout the year, some locations offer deeper cuts around Veterans Day or other national holidays honoring service members – but again, these promotions aren't uniform across all outlets.
Remember, though: deals come with expiry dates, too – so don't delay cashing in when opportunity knocks.
Properly Crediting Your Discount:
You've asked about eligibility, and you've selected your items; now what? It's time to make sure that the discount is appropriately credited. Just presenting your military identification isn't always enough. Make sure the cashier has applied the markdown before finalizing payment. Mistakes can happen, and it's better to catch them early.
Wrapping up, Ace Hardware's military discount is indeed a great money-saving tool for service members. But remember, certain restrictions are in place.
Key Takeaway:
Know the Rules: The Ace Hardware military discount varies by store and may exclude certain products. Ask your local store about their policy to avoid surprises at checkout.
Rewards as Backup: If no military discount is available, consider joining Ace Rewards for savings opportunities with every purchase.
It's that time of year again. The holiday season is upon us, and it brings with it a sense of joy and togetherness. From sharing meals with family to exchanging gifts under the twinkling lights of a Christmas tree, these special moments create memories we'll cherish for years to come. So, here's wishing you all a magical holiday filled with love, laughter, and happiness.
FAQs about Ace Hardware Military Discount
Ace Hardware does give a military discount, but it varies by store since each location is independently owned.
Is Lowe's getting rid of the military discount?
No, Lowe's continues to honor their 10% military discount. It's available every day for active-duty service members and veterans.
Do I get a military discount at Target?
Target doesn't offer an everyday military discount, but they have special events around Veterans Day with exclusive discounts for service members and vets.
Does Tractor Supply have a military discount?
Yes, Tractor Supply offers a year-round 5% off in-store purchase daily as part of their 'Out Here Salute' program to active duty personnel and veterans.
Ace Hardware Military Discount Conclusion
Now, you're armed with the ins and outs of the Ace Hardware military discount. You've learned that this saving grace is available but varies across locations due to individual store policies.
Remember, flashing your military ID at checkout can lead to instant savings. Pairing these discounts with Ace rewards for maximum benefits was another highlight. Remember those special days like Veterans Day when steeper sales may apply.
You also know how Ace's offering stacks up against competitors like Lowe's and Home Depot. Use this knowledge wisely!
Last but not least, remember: understanding restrictions, maximizing savings at every turn, and being patient—these are your keys to unlocking more value from each visit to your local Ace store.