The age to be drafted by military is a topic steeped in history and often surrounded by controversy.
This subject has been the center of numerous debates, with varying viewpoints from different sectors of society.
The age for conscription can significantly impact individuals and families alike. It's not just about performing one's patriotic duties but also about developing, sacrificing for the greater good, and sometimes even sustaining life.
In understanding the age to be drafted by the military, we delve into an intricate web of laws, historical precedents, societal norms, and ongoing discussions on equality in service obligation.
Age To Be Drafted By Military Table of Contents:
The Selective Service and Military Draft: An Overview
When we discuss the Selective Service System, it's essential to understand its history. Established in 1917, this federal agency has played a crucial role during significant periods of conflict, such as World War II, the Korean War, the Vietnam War, and the Civil War.
This system provides for an active draft in times of national emergency or war declared by Congress or the president. But what about peacetime? Yes. Peacetime drafts are also possible under certain conditions.
Selective service registration is not just filling out forms; it involves men aged between 18 and 25 providing essential personal details to their government. This information creates a database that can be activated if Congress authorizes a military draft.
As we move forward into our discussion on age groups determined for drafting purposes and how lottery systems work within these parameters…
Decoding the Age to be Drafted by Military is 18-25
The age parameters for military drafts, established by the Selective Service Act, traditionally include males aged 18 to 25. However, these boundaries have been expanded in periods of substantial conflict like World War II.
This process involves pulling numbers corresponding to birth dates from a capsule, with those possessing lower-drawn numbers being called up first for active duty. This method has proven effective at randomizing conscription throughout history, such as during the Vietnam War, where annual lotteries were conducted from 1969 until 1975 when changes in U.S. military policy ended the draft.
The Evolution of Women's Roles within Military Service
In our next section, we delve into another significant aspect of military service – exploring women's roles across historical timelines and discussing their potential inclusion in future drafts.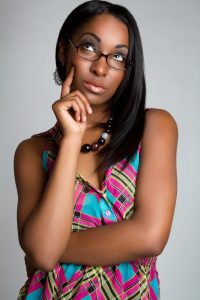 The Role of Women in Military Service
Throughout the records of military history, females have taken up a range of roles. From serving as nurses and support staff to being on active combat duty, their contributions are noteworthy.
2013, Panetta made a groundbreaking decision to lift the restriction that had previously barred women from serving in combat roles. This action was applauded as a significant stride towards achieving parity among the military services.
Debate Over Inclusion of Women in Drafts
A topic still under discussion is whether future drafts should include women. The conversation around this issue gained momentum following President Jimmy Carter's proposal to include females in selective training during his tenure back in 1980.
This debate continues today, with some advocating for equal responsibilities between genders. In contrast, others express concerns over physical standards and unit cohesion issues when integrating female soldiers into traditionally male units.
Moving forward, we will delve deeper into exemptions granted during previous drafts, forming our next focus area.
Exemptions from Military Drafts
The Selective Service System has previously granted specific exemptions to those who were otherwise eligible for military drafts. These exceptions have often been based on health conditions or moral objections.
Mental and Physical Health Exclusions
Physical or mental health issues that could impede performance in combat may disqualify an individual from active service. Conditions that could inhibit performance during combat situations are particularly relevant here.
Status as a Conscientious Objector
If someone refuses to participate in war due to deeply held personal beliefs or religious principles, they may qualify as a conscientious objector. The Selective Service System recognizes the status but requires a thorough examination of one's convictions before it's granted.
In times when national security faces significant threats, these policies might be subject to change given the increased need for personnel; however, such changes would likely face intense legal scrutiny before implementation.
Now, let us focus on current registration requirements with the Selective Service System and the potential repercussions of non-compliance.
Current Registration Requirements & Consequences
The Selective Service System, a critical component of our military's recruiting crisis strategy, stipulates that all males aged 18 to 25 must register. This directive applies universally across citizenship statuses; U.S. citizens and immigrant men must comply.
Non-compliance with these registration requirements can lead to severe repercussions. For instance, those who fail to register may lose access to federal student aid or job training opportunities – significant benefits many rely on for their futures.
In addition, non-registration could potentially complicate future endeavors in securing federal employment – an aspect not often considered but crucially important nonetheless.
Therefore, registration is more than just fulfilling a civic duty; it's also about safeguarding one's prospects.
A shift in policy might be looming on the horizon, though. Proponents have suggested that women should also be required to participate in selective service registration – undoubtedly a substantial change if implemented.
Moving Forward: The Future of Mandatory Military Service
The debate surrounding mandatory military service continues unabated today, both within US borders and globally. With varying opinions from advocates championing an all-volunteer force versus proponents backing compulsory national service, we delve deeper into this discussion next.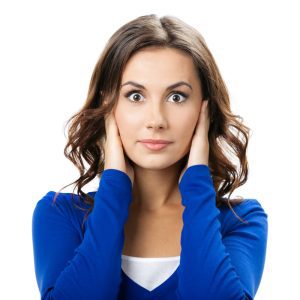 Debates Surrounding Mandatory Military Service
The conversation around mandatory military service is complex and multifaceted, with compelling arguments. Advocates for compulsory national service often cite the potential benefits, such as instilling discipline, promoting unity among citizens, and ensuring a robust defense mechanism.
In contrast, supporters of an all-volunteer military argue that conscription infringes upon individual freedoms. They believe in creating a force of individuals willing to serve their country.
An important factor within this debate is instances from history where draft evasion occurred during times when obligatory service was enforced. These events underscore societal resistance against forced enlistment and raise questions about its effectiveness in achieving desired outcomes.
Economic considerations also play into these discussions – whether maintaining an all-volunteer force or implementing mandatory recruitment would be more cost-effective remains debatable.
This ongoing dialogue continues to shape policies surrounding the U.S. military's recruiting crisis while influencing similar practices globally. RAND Corporation research provides further insight into this topic, offering comprehensive analyses of trends impacting selective training and active draft systems worldwide.
Age to Be Drafted by Military FAQs
At what age can you not be drafted into the military?
The Selective Service System mandates that men aged 18-25 register for a potential draft. After turning 26, they are no longer eligible to be drafted.
Can a 40-year-old get drafted to war?
No, the current law caps the age of military conscription at 25. A person who is 40 is beyond this limit and cannot be drafted.
Who is exempt from the draft?
Certain groups are exempt from the draft, including those with certain medical conditions, conscientious objectors due to religious or moral beliefs, and some students in specific situations.
Can you be drafted after 18?
Absolutely. Men between the ages of 18 and 25 are legally required to register with the Selective Service System, making them eligible for potential drafts during this period.
Age To Be Drafted By The Military Conclusion
Understanding the age to be drafted by the military is a journey through history, law, and societal norms.
We've navigated the complex waters of selective service registration and its implications on individual lives.
The lottery system for drafts has been explored, shedding light on how individuals are chosen for active duty.
We have also delved into women's military service roles, past contributions, and future prospects.
Exemptions from drafts were discussed – health conditions or being a conscientious objector can play pivotal roles.
Current registration requirements were outlined, emphasizing the potential consequences of non-compliance.
For more info on military draft, go here.