Ever wonder what the best jobs in the Army are? Imagine yourself donning that crisp uniform, bracing for another day of fulfilling service. But wait! This isn't just any ordinary role.
You're not merely a soldier but a highly skilled professional with top-tier training and qualifications. You've got one of those army roles where your skills shine brighter than freshly polished brass.
This article will explore everything from high-paying military careers to medical roles within the army, technical gigs, and more. Strap in because it's time to navigate through uncharted territories!
After leaving the armed forces, examine how military service can equip you for success. So, let's dive into these intriguing opportunities together, shall we?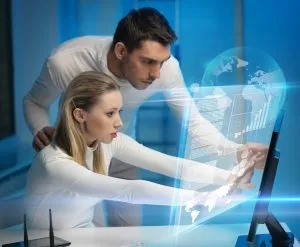 Table of Contents:
Best Jobs in the Army
The US Army is a hub of over 140 diverse and rewarding career paths. Each Army job has its unique perks, from technical engineering to medical roles.
Top Paying Military Careers
In terms of pay scale, certain positions rise above the rest. For instance, anesthesiologists are at the top tier regarding highest-paying military careers. These professionals help ensure that soldiers get through surgeries safely. This crucial role is rewarded with a hefty median salary.
There's no need to fret if you're more interested in technology than medicine. The army also has high-paying jobs for tech enthusiasts like satellite communication systems operator-maintainers. It's not just about good pay while serving; these roles offer excellent prospects post-service, too.
In-Demand Technical Roles in the Army
Moving onto specialized fields within technical operations, two standout profiles are Cyber Operations Specialist (MOS 17C) and Technical Engineer (MOS 12T). As our world becomes increasingly digitalized and dependent on technology infrastructure,
Cyber Operations Specialists (MOS 17C) earn an average salary of over $100K annually due to their highly sought-after skills.
Serving as a Technical Engineer opens up opportunities beyond your service years since construction work remains steady across industries – translating into consistent demand for such skill sets. MOS 17C, as a Cyber Operations Specialist, can expect to receive an average salary of over $100K annually due to the high demand for their skills, making it one of the most lucrative jobs in the Army.
Army Medical Jobs
The healthcare sector within the military is another area that offers both satisfaction and good pay. For instance, nurses play an integral role in maintaining soldiers' health and wellness – making them invaluable assets to any unit. And yes, their services are rewarded handsomely, too. This field is attractive, with a median salary for nurses at around $77K and projected job growth over the next decade.
Key Takeaway:
The Army brims with a variety of well-paying roles. Top earners include anesthesiologists and satellite communication systems operator-maintainers. Our digital age craves tech-savvy individuals, making positions like Cyber Operations Specialist and Technical Engineer hot commodities that promise excellent paychecks and opportunities after service. The healthcare sector is no slouch either, dishing out rewarding work and handsome salaries—ask the nurses.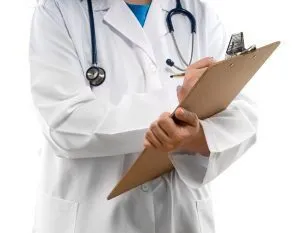 Army Medical Jobs
If you're drawn to healthcare and want to serve your country, Army medical jobs offer an ideal blend. There's something for every kind of health professional with various roles, from nursing to dental positions.
The demand for nursing personnel in the military is escalating. It's anticipated that the requirement for military nurses will increase by 15% between 2016 and 2026. But it's not just about serving – these roles also come with competitive pay packages. The median salary for army nurses sits at $77,600.
Moving beyond general care services, specialized roles like Navy Corpsmen are equally crucial within the Army medical unit structure.
Dental Positions in the Army
In addition to saving lives on battlefields, our soldiers' oral health is vital, too. Dental Laboratory Technicians play an important role here by maintaining healthy smiles among troops while earning respectable salaries—an average of $175,311.
While stationed domestically or overseas handling routine check-ups or emergency procedures, you'll have chances to perfect your skills and broaden your experience as a dentist in various challenging environments.
Nursing Roles Within The Army
No doubt, being a nurse within army ranks has its unique challenges, but what can't be denied are opportunities that come along—beyond caring directly for wounded soldiers during conflicts. These brave professionals may find themselves helping deliver babies or treating infectious diseases—all part of their broad skill set.
So whether you're keen on keeping pearly whites shining bright under challenging conditions as a Dental Lab Technician or prefer managing triage situations amid high-pressure scenarios as an Army Nurse, rest assured you're signing up for an enriching career within the realm of Army medical jobs.
In-Demand Technical Roles in the Army
The U.S. The US Army is more than just boots on the ground; it's a hub of tech advancement and proficiency enhancement. Two roles stand out: Cyber Operations Specialist (MOS 17C) and Technical Engineer (MOS 12T).
Cyber Operations Specialist (MOS 17C)
A Cyber Operations Specialist takes on some of the most cutting-edge tasks in today's digital battlefield. This role involves securing our nation's cyber frontiers by detecting, identifying, and responding to threats.
Not only do they safeguard military networks against attacks but they're also responsible for launching strategic offensive operations when required.
This high-stakes cat-and-mouse game requires sharp intellects capable of staying ahead of malicious hackers globally. But here's something that might raise your eyebrows – an average salary for a specialist like this can reach up to $102,600. Check out more details about what it means to be an Army Cyberspace Operations Officer.
Technical Engineer (MOS 12T)
Moving from cyberspace to real-world infrastructure – let me introduce you to MOS 12T or, as we call them in layman's terms, "Technical Engineers." These soldiers are akin to master builders, using their skills during combat situations and peacekeeping missions where infrastructural development is vital.
Their responsibilities include surveying project sites and drawing blueprints for construction projects such as airfields or bridges, even under demanding conditions.
Beyond their service years, these army engineers have bright prospects; think finding work with civilian construction companies and a median salary of around $74,080. Now, that's something to build on.
These in-demand technical roles demonstrate how serving in the Army can offer opportunities for service, personal growth, and a promising career beyond.
Army Infantry Jobs
The role of an infantryman, often called MOS 11B, is demanding and rewarding. They're the backbone of the Army's fighting strength, tasked with closing in on enemy forces through fire and movement.
In the military, infantrymen acquire various functional competencies, such as directing others, collaborating effectively, and resolving stressful issues. These skills make them natural leaders who can quickly adapt to challenging situations.
Basic training will test your physical endurance and help develop this mental resilience that sets infantrymen apart from other roles in civilian life.
Career Prospects After Service
Beyond their military career, ex-infantrymen find they are highly sought after by private employers due to their demonstrated discipline and leadership abilities.
If you've ever wondered how your army experience could translate into a post-military job opportunity – look no further than Private Military Contractors (PMCs). PMCs value former servicemen for their combat knowledge and tactical expertise; it's not uncommon for contractors to earn between $15K-$22.5K per month.
A Word on MOS 11B Training
Infantry training is tough – there's no sugarcoating it. You'll need grit, determination & perseverance to succeed at Basic Combat Training (BCT).
After BCT comes Advanced Individual Training, where you'll get hands-on instruction about weapons systems & warfare tactics specific to MOS 11B. If that sounds intense… well, because it is. But rest assured, knowing all this hard work isn't for nothing.
While putting in the sweat and grit during training, remember that these skills aren't just preparing you for service – they're equipping you with a solid foundation for your future career prospects. Employers across multiple sectors highly value the discipline, resilience, and leadership abilities developed here.
Key Takeaway:
Jobs in the Army infantry, especially MOS 11B, aren't just challenging careers – they also give you valuable skills like leadership and resilience. Sure, basic training is tough but it's rewarding too. It builds a mental toughness that really sets these soldiers apart from the rest. When your service ends, your combat knowledge can make you pretty appealing to private employers. Private Military Contractors are particularly interested because they offer some big bucks for this expertise. Just keep in mind – all that sweat pays off.
Vehicle Maintenance Roles in the Army
If you have a knack for tinkering with cars and trucks, then roles related to vehicle maintenance might be your calling in the Army. One of these is becoming a Wheeled Vehicle Mechanic (MOS 91B). These mechanics are like superheroes, keeping our military vehicles rolling smoothly on all terrains.
The demand for Wheeled Vehicle Mechanics goes beyond the army base. After serving, they can find work virtually anywhere, from local garages to major transportation companies. And let's not forget about pay; as per Bureau of Labor Statistics data, automotive mechanics get an average salary of $46,880 – pretty decent if you ask me.
Here's something interesting: after their service term ends, many former MOS 91Bs choose to work with private military companies where they continue maintaining and repairing various wheeled vehicles.
Duties Of A Wheeled Vehicle Mechanic
Becoming a mechanic isn't just about changing oil or rotating tires, though it does start there. It involves diagnosing more complex issues, such as transmission problems or brake system failures, which require intricate knowledge and skills.
Mechanics also play crucial roles during field missions by performing battlefield damage assessment and repair – imagine fixing busted engines under fire. Sounds intense? Well, it certainly adds some spice to your daily grind.
Civilian Opportunities For Former MOS 91Bs
Apart from opportunities within army bases across America, post-service life also offers plenty. Your hands-on experience and extensive training could land you into jobs at car dealerships, trucking firms, and even motorsport teams who value your ability to work under pressure and fix issues swiftly.
Did you know many auto manufacturers have military programs designed specifically for veterans? That's right, companies like Ford and General Motors offer unique programs to train veterans in the latest automotive technology. Isn't that a thrilling opportunity?
Key Takeaway:
If you're skilled in auto repairs, the role of an Army Wheeled Vehicle Mechanic can pave your way to thrilling prospects. This gig lets you keep military vehicles in top shape and sets you up for roles after service in civilian garages, transport firms, or motorsport teams. The practical experience and ability to solve problems under pressure you pick up here are much sought after elsewhere.
Intelligence and Investigation Jobs in the Army
The world of intelligence and investigation within the military, particularly roles like Counterintelligence Agent (MOS 35L) and Criminal Investigations Special Agent (MOS 31D), is fascinating. Protecting national security is the primary objective of intelligence and investigation roles within the military.
Becoming a Counterintelligence Agent can be an intriguing path that involves identifying threats to army operations from foreign intelligence entities. But this role isn't just confined to the battlefield or base; post-service career prospects are remarkable, too.
A former MOS 35L agent could land a job with top-tier organizations such as the FBI, CIA, or NSA after serving their country on the front lines. In fact, according to our research, average salaries for these positions range quite impressively – $76,832 for CIA Agents, while FBI Agents can make around $114,159. This is undoubtedly an opportunity that should not be overlooked.
Becoming a Criminal Investigations Special Agent might tickle your fancy if your interest leans toward criminal investigations within military ranks rather than counterintelligence work against external threats.
MOS 31Ds handle serious crime scene investigations,
Gather evidence,
Conduct interviews/interrogations related to alleged crimes committed by army personnel,
Sounds like something out of NCIS, right? You don't need Gibbs' coffee obsession or DiNozzo's movie trivia knowledge to excel at this.
Here's where you can learn more about other high-paying military careers that interest you. Remember, whatever path you choose in the Army – intelligence or investigation, medical or infantry – your journey doesn't have to end when your service does.
Jobs in the Army like these lay a strong foundation for career advancement beyond military life. So, if you're after an adrenaline-packed appointment straight from a spy novel or have a desire to stand up for justice,
Key Takeaway:
The Army offers an exciting path if you're drawn to roles like Counterintelligence Agent (MOS 35L) or Criminal Investigations Special Agent (MOS 31D). These careers don't just protect national security, and they also set you up for high-paying jobs at top-tier organizations like the FBI, CIA, or NSA. So remember, joining the army isn't just about a thrilling job – it's a stepping stone to even bigger opportunities.
Other Noteworthy Roles in the Army
If you're looking for a unique career path, consider these two underrated roles in the army: Bridge Crewmember (MOS 12C) and Visual Information Specialist (MOS 46V). These jobs offer interesting tasks and exciting challenges.
Bridge Crewmembers, or MOS 12Cs, are critical to military operations. They construct floating bridges that let troops cross bodies of water safely. But it's not just about building bridges; they also handle rafts and other river-crossing activities.
Mos 12Cs have plenty of perks, too. Did you know they're eligible for a special enlistment bonus? Yep. If you decide to walk this road, you could get up to $40,000 as an incentive.
Moving on from riverside constructions but staying within the realm of creativity – enter Visual Information Specialists, also known as MOS 46Vs. Their job is fantastic because they create visual content like photographs, videos, and graphic designs, which aid communication throughout the army ranks.
In their day-to-day duties, MOS 46Vs use high-tech equipment and software tools like Adobe Photoshop or Premiere Pro – all while serving their country.
This duo might be overlooked sometimes when considering careers within our nation's defense forces. Yet, they contribute significantly towards successful missions with skills transferable into civilian life later on down the line, too.
FAQs about Best Jobs in the Army
What Army jobs are best?
The "best" Army job hinges on personal interests and goals. However, roles like Cyber Operations Specialist or Counterintelligence Agent offer high pay and valuable transferable skills.
What is the highest-paying Army job?
Military dental lab technicians earn hefty salaries, averaging around $175,311 annually. Also, consider other medical roles which tend to be well-compensated.
What military jobs are top secret?
Jobs involving intelligence work often require top-secret clearance. Roles like Counterintelligence Agents and Criminal Investigations Special Agents fit this bill.
What Army jobs are in demand?
Army nursing positions show strong growth potential, while technical roles such as Cyber Ops Specialists stay consistently sought-after inside and outside of service.
Best Jobs In The Army Conclusion
Choosing the best jobs in the Army is no small task.
You've seen how medical roles can offer rewarding and lucrative careers during and after service. Nurses are needed more than ever, while dental technicians pull in impressive salaries.
You've explored technical roles like Cyber Operations Specialist or Technical Engineer. These positions prepare you for a world increasingly dependent on technology.
Then there's infantry – demanding but fulfilling work that cultivates natural leaders ready to tackle civilian life head-on. Vehicle maintenance? Vital everywhere with potential high pay post-service, too!
Lastly, intelligence and investigation jobs pave paths into top agencies like the FBI or CIA, while other noteworthy roles keep things running smoothly behind the scenes.
Your future awaits; all it needs is your first step towards one of these fantastic opportunities!