Have you ever wondered, "Can felons join the military"? Imagine a young man brimming with potential but weighed down by past mistakes. He's eager to prove himself anew and yearns for a shot at redemption through serving his country.
We'll delve into this question that tugs at our sense of justice and fair play. We'll explore the stringent moral character standards upheld in the military service, how different types of felony convictions might affect eligibility, and what waivers or exceptions could be granted under exceptional circumstances.
For those with criminal convictions or who know someone in such a situation, this article provides an illuminating look into the regulations and potential for second chances. Let's embark together on this exploration of second chances amidst strict rules – it promises to be an enlightening journey!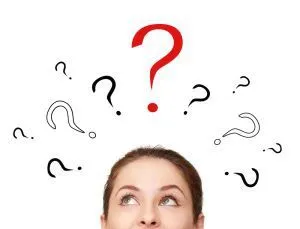 Table Of Contents:
Can Felons Join the Military?
Facing a felony charge can feel like an uphill battle, but does it mean you're barred from military service? "Can felons join the military" isn't black and white. It's more of a murky gray area.
The short answer is maybe. Let's break this down. The military sets moral character standards to reduce discipline problems and security risks among recruits. So, yes, criminal background checks are carried out on every potential recruit before they enlist.
If your record has some red flags like traffic offenses or juvenile records, these might be overlooked depending on their severity. However, certain felony convictions could slam shut the door to serving in any branch of the U.S. armed forces—Army, Navy, Marines, Air Force, or Coast Guard.
Misdemeanor Offenses vs Felony Crimes
You see, folks, not all crimes are equal when enlisting in Uncle Sam's finest institutions. Misdemeanor offenses such as petty thefts might get swept under the rug if everything else checks out fine for a young man or woman aspiring to serve their country proudly.
But hold onto your hats because here comes trouble – facing criminal charges that include felonies such as sexual assault or kidnapping carries enough weight for outright disqualification.
Felony Convictions – A Big Red Flag
A key stat shows that serious felony charges pose significant hurdles during recruitment due to inherent risks associated with entrusting weapons into hands that once wielded them unlawfully. This includes cases where individuals were convicted of assault with a deadly weapon or engaged in parental kidnapping.
Also, offenses related to spousal abuse and drug distribution are red flags. Let's not forget about rape credit card fraud – yep, you heard that right. It's a significant issue when attempting to enlist in the military. Such crimes are seen as severe breaches of trust, posing potential security risks within ranks.
Key Takeaway:
While facing a felony charge doesn't automatically disqualify you from military service, it does complicate things. The U.S. armed forces conduct background checks on all potential recruits and take moral character standards seriously. Certain crimes might be overlooked, but serious felonies such as sexual assault or kidnapping could shut the door to your military aspirations.
Understanding Moral Character Standards in Military Service
The military isn't just about physical fitness and combat skills. A key aspect of being a soldier is meeting rigorous moral character standards. This focus on integrity is not merely for maintaining an upright image but also integral to discipline within ranks and overall mission success.
Moral character plays a pivotal role when assessing potential recruits. The Army wants soldiers who adhere to ethical principles, demonstrated through their past behavior and life choices.
Certain behaviors are disqualifying by law, often indicating that someone might not meet these strict criteria.
Felony Convictions: A Red Flag
A felony conviction is more than just a legal setback; it suggests certain flaws in one's moral fabric. In the eyes of the military, such individuals may pose discipline problems or even become security risks if allowed into service. Statistics indicate that those with felony convictions typically do not align with army standards, which necessitates thorough screening before enlistment.
In this context, offenses involving violence or deceit—such as assault or fraud—are particularly concerning because they imply an inherent disregard for societal norms and laws. Even seemingly minor crimes can raise red flags during this process because they might reflect underlying issues related to trustworthiness or reliability—a lack thereof would be detrimental within a tightly-knit military unit where everyone depends on each other for survival in dangerous situations.
The Need For Rigorous Screening
To ensure only morally upstanding citizens join its ranks, every branch of the U.S. armed forces employs stringent character screening methods during recruitment (yes, this includes credit card checks). This rigorous moral character screening aims to identify potential recruits who may not meet the army's stringent ethical standards.
Discipline and structure isn't a punishment but a vital tool to ensure safety, efficiency, and mission success. Remember that those who don the uniform commit to upholding these high standards. Military service offers a unique blend of difficulty and gratification, thanks to the expectations for discipline and structure that all personnel must keep.
Key Takeaway:
Joining the military isn't just about physical prowess; it's also about moral integrity. Past behavior and life choices are scrutinized, with felony convictions often seen as a red flag for potential discipline issues or security risks. A rigorous screening ensures only those who align with high ethical standards join the ranks, maintaining safety and mission success.
Impact of Specific Felony Convictions on Military Eligibility
Felons attempting to enlist in the military face a difficult challenge. The nature and severity of felony charges significantly affect enlistment possibilities. Certain crimes, like assault with a dangerous weapon or statutory rape, even make it impossible for felons to join the Army.
Statutory Rape and its Consequences
A conviction for statutory rape is considered a red flag by military recruiters because it's seen as an indication of character issues.
This type of crime goes against the rigorous moral standards the military sets. Therefore, those convicted often fail their ethical character screening process during recruitment.
The Severity of Credit Card Fraud
Credit card fraud also raises serious concerns about trustworthiness and integrity—two values highly regarded in any branch of service.
If you've been involved in credit card fraud, it suggests potential discipline problems not conducive to maintaining order within a unit. Thus making this particular offense another hurdle in your path toward serving your country.
Besides these specific felonies mentioned above, drug distribution can impede one's ability to serve—a history linked with drugs signals potential security risks that might endanger fellow soldiers or compromise missions.
| Type Of Crime | Potential Impact On Enlistment Chances |
| --- | --- |
| Assault With A Dangerous Weapon | No Chance Of Joining |
| Rape Statute Violation | No Chance Of Joining |
| Credit Card Fraud | Severely Impacted Chances |
The military isn't completely shut off to those with a checkered past. However, they do need recruits who can be trusted, demonstrate discipline, and meet their high moral standards.
Far from being a downer, this is simply an upfront look at the hurdles felons have to jump. It's about keeping it real.
Key Takeaway:
Joining the military as a felon is challenging but not impossible. Your enlistment chances are affected by the type and severity of your felony – some crimes like assault with dangerous weapons or statutory rape can shut down opportunities. Crimes linked to trust issues, such as credit card fraud, pose significant challenges. But despite these hurdles, having a checkered past doesn't entirely slam the door on military service. There's always room for redemption if you're willing to put in effort and show genuine change.
Navigating Waivers and Exceptions for Felon Recruits
Joining the military with a felony conviction is not straightforward. Though a difficult task, enlisting in the military with a felony conviction is not beyond possibility. The Army may consider waiving certain felons depending on various factors.
Felony waivers aren't handed out like candy – they're exceptions rather than rules. Granting such waivers depends on the type of offense committed, when it happened, and how you've changed since then.
A young man convicted of juvenile offenses might stand a better chance of getting a waiver than someone charged with serious adult felonies. This highlights one aspect where moral character screening comes into play during recruitment.
The Nuances of Record Waivers
Not all record waivers are created equal; each case is evaluated individually based on unique circumstances.
Traffic or minor misdemeanor offenses might not be seen as red flags compared to severe crimes like sexual assault or spousal abuse, which could pose potential security risks within the ranks.
Felony charges involving dangerous weapons can also be considered high-risk by enlistment standards due to their violent nature.
Facing Criminal Charges While Applying?
Don't expect too much if you're dealing with criminal charges or on probation/parole. These situations typically disqualify individuals from obtaining these coveted waivers until resolved entirely.
Remember that every recruit must meet rigorous moral standards before being accepted into service.
Being honest about past mistakes gives recruiters valuable insight into your growth and remorsefulness since committing those actions – key elements while assessing your character.
The Impact of Felony Crimes
More serious felony crimes like rape, credit card fraud, or parental kidnapping can make the waiver process even more complex. These are considered significant offenses that could impact a recruit's ability to meet rigorous moral standards set by the military.
However, overcoming these hurdles isn't unheard of – it just requires significant proof of rehabilitation and determination to serve.
Any other military branch, it's not a total roadblock. It may be more challenging, but you can overcome this hurdle with persistence and the right mindset.
Key Takeaway:
If you're currently facing charges or on probation, temper your expectations. Securing a waiver under these circumstances can be quite challenging. But remember, it's not entirely out of reach – even for those with past mistakes.
The Role of Criminal Background Checks in Military Enlistment
One critical aspect of military enlistment is the thorough criminal background check. This process digs deep into your past, uncovering any potential red flags that could hinder your journey to serve. It's no secret: felons face an uphill battle when seeking military service.
How to Disclose Arrests During Recruitment
If you've had brushes with the law, it's best to come clean during recruitment. Honesty shows character and integrity – critical traits for a successful military career. So, if asked about previous arrests or convictions, be forthright.
This transparency doesn't guarantee acceptance, but being caught lying? That's a definite method of disqualifying yourself from being accepted. Knowing what can disqualify you from joining can help prepare for these discussions.
Understanding Computerized Background Checks
Military recruiters use computerized background checks for their rigorous moral character screening process. Felons cannot join the military if they are on probation or parole, in jail, or facing criminal charges, including misdemeanor offenses and felony crimes.
A conviction isn't always a dead end, though. Some exceptions exist where waivers may be granted based on age at offense time and nature of crime committed. For example, certain juvenile offenses might not automatically bar one from becoming an Army officer.
Remember this: Your past shapes you but doesn't define you entirely— especially young men who have made mistakes early in life. The military understands this, and in some cases, they are willing to give second chances.
However, serious crimes like sexual assault or spousal abuse will undoubtedly close the door to a potential recruit's military dreams. So, if you're facing criminal charges of such magnitude, enlisting might be out of reach.
Background checks hold the key. Fantastic news if your past is spotless. But if not? It's high time to embrace reality and seek out other opportunities where your skills can shine.
Key Takeaway:
Joining the military involves a deep dive into your criminal past. Honesty is vital, especially for those with felony convictions or arrests. While certain crimes may disqualify you outright, others might not—thanks to waivers and case-by-case evaluations. Remember: Your past informs you but doesn't wholly define you in the eyes of military recruiters.
Specific Requirements for Felon Recruits Across Different Military Branches
The military holds a strict stance on moral character, challenging the path to enlistment for individuals with felony convictions. Each branch, the Air Force, National Guard, or even the Coast Guard and Army, has unique requirements.
Joining the Air Force as a Felon
The Air Force maintains high standards when recruiting new members. A conviction related to sexual assault or carrying a dangerous weapon is an automatic disqualifier in this branch. It's worth noting that each case is evaluated individually; thus, not all felons are outright denied entry into service.
Felony charges like spousal abuse and parental kidnapping are red flags during recruitment. They disregard personal safety and societal norms, which goes against what they seek in their ranks.
National Guard's Stance on Felon Recruits
In contrast to other branches of service, those interested in joining the National Guard might face less stringent rules regarding felonies. But make no mistake – any severe offense such as rape or credit card fraud still poses an uphill battle towards enlistment.
Potential recruits should be aware that while some offenses may require waivers granted by higher-ups within the chain of command – these waivers aren't guaranteed. Ultimately, meeting rigorous moral standards remains crucial across all branches. More information can be found here about specific crimes considered disqualifying by different military branches.
The Aftermath of Felony Convictions on Civilian Life and Military Service Prospects
Life after a felony conviction is an uphill battle, especially considering the impact on military service prospects. If you're hoping to join the ranks as a felon, there are crucial points to consider.
Felons face hurdles in many aspects of civilian life. Securing employment can be challenging due to criminal convictions becoming a red flag for potential employers. This stigma extends into opportunities with our nation's defense forces, too. The Army has stringent standards, requiring recruits to meet rigorous physical demands and uphold high moral character standards.
Military branches view felony convictions seriously because they pose potential security risks that could compromise their mission's integrity and safety. But it doesn't stop at just the conviction; even being charged or facing criminal charges puts your chances of enlistment under scrutiny.
Implications for Different Branches
Different branches have varying considerations for those convicted of crimes trying to enlist. For instance, if you were aiming towards joining the Air Force as a felon, they'd typically require evidence of reform and good behavior since your conviction before even thinking about waivers.
In contrast, other groups like the National Guard might be slightly more lenient depending on factors such as time passed since conviction or whether it was a violent or non-violent crime committed during youth years, where juvenile records may play a part in the evaluation process. This isn't always cut-and-dry, so careful consideration should go into each unique situation.
Criminal Background Checks: A Necessary Step
If felons are still serving probation periods, are in jail, or have criminal charges against them, they cannot join the military.
This information is revealed through a comprehensive computerized background check that leaves no stone unturned.
The impact of felony convictions extends beyond civilian life and into potential prospects for serving our nation. It's not an easy road but understanding these factors can help navigate the path towards military service after a conviction.
Key Takeaway:
Life post-felony is a tough climb, especially when aiming for military service. Stigmas stretch from job hunting to defense force opportunities – the Army needs recruits with physical prowess and strong moral character. Felonies raise security concerns that could risk mission safety and integrity, affecting enlistment chances even if just charged or accused.
We are exploring the diversity of various branches.
FAQs about Can Felons Join the Military
What felonies are not allowed in the military?
Felonies like sexual assault, murder, and drug trafficking can block you from enlisting in the military.
What crimes disqualify you from the military?
Serious offenses such as armed robbery, arson, or multiple DUIs can stop your shot at joining any branch of service.
Can I join the military with a criminal record?
Possibly. It depends on your charges. Minor misdemeanors may not be an issue, but serious crimes could halt enlistment.
Can I join the military at 30 with a felony?
A felony doesn't automatically bar entry into all branches; age is flexible depending on demand for recruits and specific skills.
Conclusion
Exploring the question, "Can felons join the military?" We've unveiled some hard truths. We know past mistakes can weigh heavily on one's chances of enlistment.
We learned about stringent moral character standards in place to reduce discipline problems and security risks. It became clear how different types of felony convictions might affect service eligibility.
We discovered potential exceptions waivers granted under exceptional circumstances, yet realized these are no guarantee. We understood the role criminal background checks play in recruitment and appreciated differences across various branches of military service.
In essence, joining the military as a felon is an uphill battle – but not entirely impossible with a commitment to reform and resilience amidst adversity.