Can you join the military with a felony? This question plagues many individuals who have made mistakes in the past but are eager to serve their country.
The answer is complex and depends on several factors, including the nature of your crime, rehabilitation efforts, and specific requirements of different branches of service.
While it's no secret that a clean record is preferred for enlistment, there are instances where exceptions can be made. However, these cases often involve extensive legal navigation and adherence to strict guidelines set by each branch.
In this journey towards redemption and honor through military service, 'Can you join the military with a felony' becomes less about impossibility and more about overcoming hurdles.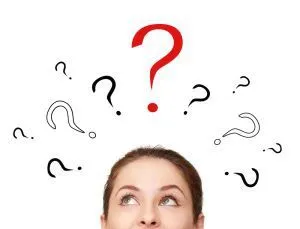 Can You Join The Military With A Felony Table of Contents:
Understanding the Impact of a Felony Conviction on Military Enlistment
The repercussions of felony convictions extend far beyond civilian life, influencing prospects in military service as well. The severity and nature of your crime are vital factors that could derail your enlistment process.
Crimes like aggravated assault or possessing dangerous weapons might lead to outright disqualification from all branches – Army, Air Force, Marine Corps, or Coast Guard.
The Role of Moral Character in Military Enlistment
Moral character forms an integral part when considering eligibility for military enlistment. Each branch has its ethical standards, which are assessed during background checks.
This includes reviewing any criminal record encompassing both misdemeanor offenses and traffic violations. However, having significant criminal records such as felony convictions can cast shadows over one's moral integrity.
In particular, violence or dishonesty may reflect poorly on the applicant's character. Yet each case is examined individually with considerations given to elements like time elapsed since the offense occurred.
The Possibility of Joining Different Military Branches with a Felony Conviction
The answer is not straightforward and varies from one branch of service to another. For example, while branches like the Air Force are known for their strict standards regarding criminal records, others such as the Army or Marine Corps may offer more leniency.
Seeking Waivers for Felony Convictions
Felons seeking enlistment can explore waivers on a case-by-case basis in certain branches. However, it should be noted that obtaining these waivers isn't guaranteed but rather depends heavily on factors, including rehabilitation efforts post-conviction and circumstances surrounding the offense.
To learn more about joining different armed forces despite having a criminal record or felony conviction, visit the United States Military. This resource provides comprehensive information tailored specifically towards potential recruits facing similar challenges.
Consequences of Fraudulent Enlistment and Dishonesty About Criminal Records
The military enlistment process is a serious undertaking that requires full transparency, including honesty about past criminal records or felony convictions.
Fraudulently enlisting by providing false information can lead to severe repercussions. The consequences extend beyond minor offenses such as traffic violations and include major infractions like felonies.
How Computerized Background Checks Uncover the Truth
Hiding one's criminal past from employers has become more and more challenging in our technologically advanced world, particularly for organizations such as the US Military that thoroughly inspect backgrounds during recruitment—and conducts comprehensive background checks during recruitment processes.
If discrepancies between declared facts and actual recorded history are revealed through these computerized systems, there could be immediate dismissal from service or even criminal proceedings in some cases. Thus, maintaining good conduct post-conviction is vital for those seeking waivers on their record during evaluations by law enforcement agencies, including the Justice Department.
It's crucial that individuals interested in pursuing a military career understand the importance of complete honesty throughout this complex process.
Rehabilitation and Second Chances – Stories from Convicted Felons Turned Soldiers
The journey toward redemption can be steep, particularly for those with felony convictions. Yet, it's not an impossible feat, as illustrated by numerous individuals who have successfully enlisted in the military after facing criminal proceedings.
A Story of Redemption: From Prison to Army Ranks
Consider John Doe (name changed), convicted at 18 for aggravated assault. After serving his prison sentence, he resolved to transform his life drastically. He embarked on rigorous rehabilitation efforts and ultimately secured enlistment in the United States Army.
This significant turnaround was possible mainly due to John's unwavering commitment post-conviction, which included expunging or sealing criminal records where feasible and maintaining good conduct that impressed law enforcement agencies during evaluation.
Finding Purpose Post-Conviction: A Drug Offender Turns Marine Corps Recruit
In another instance is Jane Smith (name changed). She had been involved in drug offenses but utilized her incarceration period effectively for self-improvement rather than wallowing over past mistakes. Upon release, she sought opportunities within different branches of military service, proving that one's current legal status doesn't necessarily dictate one's future path.
Jane, too, worked diligently on improving her chances through steps such as seeking legal counsel regarding laws about individual cases, which significantly improved her chances of successful enrollment. Her story inspires, showing how even significant criminal records don't render dreams unattainable if approached correctly.
Enhancing Your Enlistment Prospects with a Felony Conviction
If you're grappling with the challenges of a felony conviction, there are proactive steps you can take to bolster your chances for military enlistment. The key lies in expunging or sealing criminal records, effectively erasing or concealing past convictions from public scrutiny.
The Indispensable Role of Legal Counsel
Navigating this intricate process often calls for expert guidance. Engaging an attorney well-versed in handling cases related to expungements and sealed records could prove instrumental.
A seasoned lawyer understands the subtleties of these laws and can advise you on how best to present your case during the waiver request procedure.
Your legal counsel will also be able to underscore any rehabilitation efforts post-conviction that may positively influence evaluations by law enforcement agencies.
Maintaining Good Conduct Post-Conviction: A Game Changer?
Can You Join the Military With a Felony FAQs
Does the military accept felons?
The military may accept felons, but it is contingent on factors like the severity of the crime and rehabilitation efforts. Felony waivers can be sought on a case-by-case basis.
What crimes disqualify you from the military?
Violent felonies, sexual offenses, or drug-related convictions often disqualify individuals from enlisting in the U.S. Military.
Why can't felons join the Army?
Felons face enlistment challenges due to the stringent moral character standards upheld by the Army. However, waivers are possible under certain circumstances.
Can I join the military at 30 with a felony?
Age is not typically an obstacle to joining; however, your felony conviction could pose hurdles depending on its nature and severity.
Can You Join the Military With a Felony Conclusion
Joining the military with a felony isn't easy, but it's not entirely impossible either.
The nature and severity of your crime and rehabilitation efforts play crucial roles in determining eligibility.
Different branches have varying degrees of leniency when considering applicants with criminal records.
Honesty is critical during enlistment; fraudulent attempts can lead to severe consequences like dishonorable discharge or legal repercussions.
Inspiring stories exist about individuals who have turned their lives around after serving jail time or facing criminal proceedings and successfully enlisted in the military.
Actionable steps such as expunging or sealing criminal records can improve the chances of obtaining waivers for felonies.
If navigating through this complex process, remember that seeking legal counsel could be invaluable to understanding laws about individual cases, which may increase your chances of successful enrollment.
If you have more questions for your branch recruiter, find your nearest military recruiter here. Good luck!