Have you ever wondered if you can join the military with Asthma? If you're considering a career in the US military but have been diagnosed with asthma, it's natural to wonder if this condition could hinder your aspirations. There are some challenges and restrictions associated with joining any branch of the US military – Army, Navy, Air Force, or Marines – when you have asthma.
Military Medical Standards for Enlistment
The Department of Defense (DoD) has set forth specific medical standards for enlistment that all potential recruits must meet. These guidelines aim to ensure that individuals are physically capable of performing their duties under extreme conditions. According to these regulations (DoDI 6130.03), a history of asthma after age 13 may be disqualifying.
Asthma Waivers: An Exception
However, exceptions can be made through what is known as an "asthma waiver." If you've had mild or infrequent symptoms since turning 13 and require minimal treatment, you might still qualify for service by obtaining such a waiver from your desired branch's Surgeon General Office.
It's important to note that waivers aren't guaranteed; they're evaluated on a case-by-case basis depending on factors like severity and frequency of symptoms.
Tips For Aspiring Servicemembers With Asthma
Medical Records: Gather all relevant medical records detailing your diagnosis and treatment plan.
Fitness Levels: Demonstrate exceptional physical fitness levels, which could help make a case for your ability to handle the physical rigors of military service.
Consultation: Consult with a military recruitment officer who can guide you through the process and advise you on best presenting your case.
In conclusion, while asthma may pose some challenges when trying to join the US military, it doesn't necessarily mean an automatic disqualification. With proper preparation and consultation, you could potentially navigate these obstacles successfully.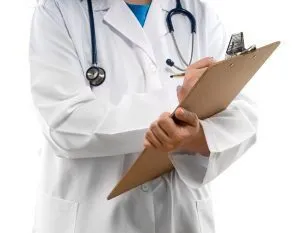 Fitness Standards: More than Just Weight Management
A common misconception is that as long as you're not overweight, you're fit enough for service – but this isn't true. Each branch maintains specific physical requirements beyond simple weight control. They may be disqualified if they cannot meet these basic fitness standards for Army/Navy/Air Force/Marines services – such as completing timed runs or lifting certain weights within specified periods.
However, there is still hope for those who cannot meet the physical requirements. Many potential recruits who initially fail to meet these standards often succeed after a period of focused training and dietary changes.
The Fight Against Lifestyle Diseases
Not just obesity but other lifestyle-related illnesses, such as diabetes and heart problems, make military recruitment challenging. These health hurdles often stem from poor diet choices.
Key Takeaway:
There's a growing problem with lifestyle diseases like obesity and heart problems, making military recruitment challenging. Health issues are knocking out most would-be recruits. It's not just about hitting the correct weight – every branch of the military, from Army to Navy, Air Force to Marines, has fitness standards beyond just shedding pounds. But don't lose hope – with dedicated training and diet tweaks, many people still cut.
Before you decide to pursue a military career or not, if you have asthma, I would strongly recommend reaching out to the military branch recruiter. You can find your nearest military recruiter here. Good luck!