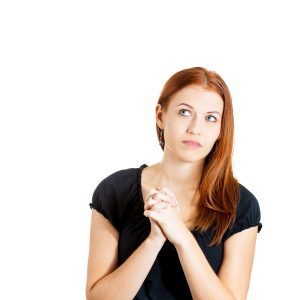 Have you ever stood at the edge of a Costco, cart brimming, and wondered if there was a way to shave off some of those dollars? Especially for our brave military service members who dedicate their lives to serving the nation?
If this paints an all-too-familiar picture in your mind's eye, then I've got good news. Enter The Costco military discount.
A salute to a service that unlocks unique benefits like discounted membership costs and Costco Shop Cards! Now, doesn't that sound like something worth marching towards?
We're about to embark on a journey exploring this exclusive offer – its eligibility criteria, how it can be accessed both online and in-store…and so much more.
Don't miss out on this unique opportunity – let's get going! Ready? Let's march!
How To Get Your Costco Military Discount Table Of Contents:
Understanding the Costco Military Discount
If you're a part of the military community, you've likely heard about discounts businesses like Costco give. Have you ever wondered why Costco offers such discounts to the military community? Let's explore this exclusive military offer from Costco.
The heart behind offering such deals is simple – to honor and appreciate those who serve or have served in our armed forces. It's a tangible way for companies like Costco to say "Thank You." So, what exactly does this discount entail?
When new members with verified military status sign up for auto-renewal on their membership at checkout, they get rewarded with something special: a $30 digital Costco Shop Card. This means extra bucks for anything from groceries and electronics to car wash services and food court treats.
The Importance of Military Discounts
Military discounts are more than cost-saving opportunities; they also help bridge gaps between civilians and service members. These offers foster goodwill while recognizing the sacrifices made by our men and women in uniform.
This recognition extends not only to active duty personnel but also to retired veterans. Their commitment doesn't end once they hang up their boots – many continue serving society in various roles after retirement. Hence, giving them access to benefits like the Costco military discount makes perfect sense.
Above all else, though, remember that these perks aren't charity – they're gratitude expressed monetarily. So, next time you visit your local store or browse through items online, don't forget about this benefit if eligible.
Eligibility for the Costco Military Discount
The eligibility question is critical when availing discounts, even for the Costco military discount. So, who's eligible? Let's get into that.
First off, active duty members are eligible. Whether you're serving in the Army, Navy, Air Force, Marines, or Coast Guard, as long as you're currently enlisted, you qualify. Veterans also have a spot on this list. If you've served before but aren't presently on active duty – no worries; we've got your back.
If there was ever a time to feel proud about being retired from service – it's now. Yes indeed. Retired military personnel can make use of this exclusive offer, too. And let's not forget about registered dependents – they're included, too, because we understand family matters at Costco.
In other words,
If your boots are still dirty from field training, Check.
Double-check if those boots are gathering dust in storage after years of honorable service.
Veterans Day isn't just another day here at Costco; it's our way to thank those who've bravely donned uniforms with stars and stripes. Check out our FAQ section if any doubts linger regarding eligibility criteria.
Verifying Your Status Online:
You might think, "Okay, I'm qualified, but how do I prove my status?" We've ensured that verifying your status online is easy- peasy lemon squeezy. You'll need a valid email address during sign-up and auto-renewal setup on your Visa card (don't worry- we'll walk through every step). The good news doesn't stop here – eligible individuals will receive a $30 Costco Shop Card.
Whether you're on active duty, retired, or have been registered as a dependent by an enlisted service member, we believe your service deserves recognition. We at Costco are committed to giving back through exclusive discounts. Take advantage of this offer and reap the rewards.
Key Takeaway:
Costco's military discount is open to active duty members, veterans, retired personnel, and registered dependents. Verify your status online easily and snag a $30 Costco Shop Card. Your service matters here at Costco – enjoy the savings.
How to Verify Military Status for the Costco Military Discount
If you're a service member looking to take advantage of the exclusive military discount at Costco, verifying your military status is vital. Thankfully, it's not as complex as coordinating an operation.
You must provide a valid email address to be eligible for the Digital Costco Shop Card promotion. Like each soldier's ID number, your email is your unique identifier here. To qualify for the Digital Costco Shop Card promotion, which gives you $30 worth when signing up and setting auto-renewal on a Visa card during sign-up, check out more details about this offer.
Next comes verification itself. Imagine standing guard – only verified personnel get through. Similarly, SheerID, a third-party verification service used by many companies, including Costco, will validate your active duty or veteran status online. Head over to SheerID's website to start with this process.
A Step-by-Step Guide:
Navigate to SheerID's portal explicitly dedicated to military members.
Select 'Active Duty,' 'Veteran,' or 'Military Spouse/Dependent' based on what suits you best.
Fill in all necessary information such as name and branch of service, among other things asked.
This part is important: You'll be prompted to upload documents that confirm your military status – ensure these are clear and legible.
Troubleshooting Issues:
Report any errors here if you face issues during the verification process. Just like a mission debrief, it helps sort out any kinks and ensure everything runs smoothly.
This is how easy verifying your military status for Costco's Military Discount is. You're now ready to enjoy the benefits of being a part of Costco's exclusive community.
Joining Costco as a Military Member
If you're serving in the military or have served before and are looking to join Costco for its member perks, this is your go-to guide. To join Costco as a military member, you must set up auto-renewal on a Visa card during the sign-up process for exclusive discounted memberships and additional bonuses.
This isn't just any regular membership; it's an exclusive offer only for our brave service members who want discounted memberships. Plus, it comes with some fantastic bonuses. Let me explain.
Setting Up Auto Renewal on a Visa Card
To get started with joining Costco as a military member, make sure you've got your trusty Visa card ready because we're about to put it to good use.
You'll need to sign up for a new membership online, providing all the necessary details, such as name and email address. When filling out payment information, select 'Visa' under credit/debit cards and input your card info accurately.
The crucial part here? Tick that box asking if you'd like auto-renewal enabled – this is key in qualifying for the discount.
Your Special Bonus: A $30 Shop Card.
Indeed, you must be wondering what the incentive is for going through all these steps. Well, dear reader – an enticing reward is waiting for you after setting up this particular membership.
New members get rewarded with not just savings from discounted goods but also receive something extra – namely, a $30 digital Costco shop card. This bonus gets emailed within two weeks of successful sign-up (provided auto-renewal has been activated).
Note: It's important to mention that this promotion is valid only for nonmembers in their first year of membership. If you have ever been a Costco member, it must have been inactive for at least eighteen months to be considered a newbie.
So there we have it – armed with these steps and some helpful insider info, joining Costco as a military member has never seemed more accessible or beneficial.
Key Takeaway:
Are you set to become a part of Costco with some unique military benefits? All you need is your Visa card and a moment to sign up online. Turn on auto-renewal while signing up, as it's the key to this exclusive offer. As our new member, not only will you enjoy lower prices, but you will also receive a $30 digital shop card. But remember that this fantastic deal is exclusively for those currently serving in their respective branches.
Costco Membership Benefits for Military Members
Belonging to the military family has its rewards, especially for extraordinary discounts. One such advantage is the Costco military membership, which offers many benefits tailored specifically for service members and their families.
The first perk is a $30 Digital Costco Shop Card offered to new members who set up auto-renewal on a Visa card at sign-up. That's like getting free cash to shop. On the Costco website, you can use this digital shop card across various departments in-store or online.
More Than Just Shopping: Exclusive Offers & Services
In addition to shopping, your membership cost covers some other notable services. Fancy washing your car? Your local Costco might have an affordable car wash service. Hungry while shopping? Hit up the food court and enjoy discounted meals.
If you're considering upgrading from regular membership, check out what executive membership brings – more rewards and considerable savings. Customer service is available to answer any inquiries you may have about the extra benefits that come with organizational membership.
Military Family Inclusion: Sharing The Perks
Carefully thought-out by those at the customer service desk, they understand how important family is within the military community. Hence, each primary member can nominate one person (over 18 years) residing at their address for a household card – meaning shared benefits without any extra charge.
Digital Convenience At Its Best
There is no need to visit a physical store – all the advantages of membership can be enjoyed online. From shopping for essentials to redeeming offers, everything can be done online. This convenience extends even to verifying military status online – making it simpler and faster.
Costco truly goes above and beyond in providing exclusive benefits for our esteemed service members – adding value where it matters most.
Key Takeaway:
Maximize Your Military Perks at Costco: From a $30 digital shop card for new members to discounted meals, Costco offers exclusive benefits tailored specifically for military service members and their families. Upgrade your membership level for more rewards and more significant savings. Share these perks with your family using the household card. Plus, enjoy shopping convenience whether you're browsing online or walking down our aisles in-store – we've covered everything.
Accessing the Costco Military Discount Online
The Costco website is your gateway to savings with its military discount policy. This exclusive perk gives you a $30 digital Costco shop card, delivered right to your email address within two weeks of successful sign-up and enrollment in auto-renewal.
To start reaping these benefits online, it's essential first to confirm your military status online. Thankfully, this process is streamlined and user-friendly on the Costco site. But remember that getting started requires setting up auto-renewal using a Visa card at sign-up.
Step 1: Go to the military membership page on the official Costco website.
Step 2: You'll find an option to verify your service status – active duty, retired military, or National Guard. It's crucial because verified military status makes you eligible for those sweet discounts.
Step 3: Fill out all necessary information truthfully, then click submit. Your eligibility will get checked automatically by SheerID – a third-party verification system used by many businesses, including our beloved warehouse club store, Costco.
If any questions pop up during this process or later when shopping around (which can happen, especially if one has not navigated through such systems before), don't hesitate to reach out directly via their helpful customer service desk.
Your new membership will now allow access both in-store and digitally, so no matter where life takes us next – we're ready with significant savings; thanks again from all our friends at Costo.
Making The Most Out Of Your Digital Costco Shop Card
The digital Costco shop card is like your golden ticket to a world of savings. With the digital Costco shop card, you can enjoy convenience and savings on the go at any time. It's perfect for planning a family gathering or needing that car wash but not having cash handy.
This online discount policy makes shopping more accessible and rewarding for our military community. But remember, only those with verified military status are eligible. So get started today.
Key Takeaway:
The process to enjoy these savings is pretty straightforward and user-friendly, completed directly on their website. This great deal isn't just for active duty members but also those who've retired from the military or are part of the National Guard. Just don't forget when you're signing up to set your account for auto-renewal with a Visa card. And what's more? You'll get a handy $30 digital shop card as part of this offer.
Using the Costco Military Discount In-Store
If you're a military member and a fan of Costco's warehouse prices, then this is your lucky day. The exclusive Costco military discount lets you save more when shopping in-store. How can you use the discount? Let's explore.
Redeeming Your Digital Shop Card In-Store
The key to unlocking your savings lies in the digital shop card. It might seem like high-tech magic, but don't worry – redeeming it is as easy as pie.
First, ensure that you have received your $30 Digital Costco Shop Card via email. This card isn't just for show – it's loaded with real value that can be used for any Costco purchase. And remember, no matter what items catch your eye (maybe something from the food court or car wash?), sales tax doesn't deplete its balance.
Paying with your digital shop card is simple: present a printout of the emailed code at checkout or display it on your phone to get scanned by one of our friendly customer service desk associates. They'll deduct the total from your shop card before asking for another payment method.
A word of caution, though – unlike buried treasure or old baseball cards stashed away in an attic, these shop cards are not redeemable for cash except where required by law. So please think twice before trading them off for some magic beans.
Don't dally if you've got a deal to pass on. Let's spread the savings around.
Additional Discounts and Offers for Military Members
Besides the usual military discount, Costco offers extra discounts and exclusive deals tailored to honor our military community. These benefits aren't limited to in-store purchases but extend across various services, from gas stations to upgrade fees.
One notable offer is the opportunity for service members to use their Military Star Card. This card offers unique financing options at participating merchants, including Bass Pro Shops. With it, you can rack up points with every purchase that can be redeemed later.
Did you know that your local Costco might even have a gas station? If so, using your membership there could help save big bucks over time due to lower fuel prices. But what's more exciting is that as an active or retired military member, you get further discounts when filling up.
Exclusive Offers for Military Members
In addition to these perks, they offer discounted upgrade fees for those who want more from their membership. Wanting an executive membership isn't outlandish, considering its extended range of privileges, like a 2% reward on certain purchases. To do this without burning a hole in your pocket, use this discount scheme specially crafted by Costco, catering exclusively to military personnel.
To sum it up, being part of the armed forces doesn't just serve national interests – thanks mainly to generous organizations like Costco. Whether it's purchasing gear at Bass Pro shops with added ease because of your Military Star Card, saving money while refueling vehicles, or upgrading memberships at slashed rates – if there's one thing we're sure about, Costco truly values and appreciates the military community.
Key Takeaway:
World of perks and benefits. Whether scoring discounts on bulk items or filling up your tank for less, being a military member at Costco pays off in big ways. Plus, with the bonus of using your Military Star Card at places like Bass Pro Shops, you're not just spending money – you're earning points to use later. Serving in our armed forces does more than protect national interests; it also unlocks fantastic savings opportunities.
FAQs about Costco Military Discount
Does Costco have a military discount?
Yes, Costco offers a $30 Digital Shop Card as an exclusive military discount for new members enrolling in auto-renewal.
Does Costco give free membership to disabled veterans?
No, while they honor our heroes with discounts, free memberships are not currently part of the deal at Costco.
Can veterans get a Costco membership?
Absolutely. Veterans can snag a membership and even score an exclusive $30 digital shop card if first-time members set up auto-renewal.
What discounts can I get with a Costco membership?
Besides the Military Discount, your regular Costco Membership gives you access to wholesale prices on groceries, electronics, and more. You also gain entry into their gas stations and travel services.
Conclusion
Braving the aisles of Costco has its perks, especially with the exclusive Costco military discount. You've learned how this salute to service can lighten your cart and wallet. It's a unique thank you to those who selflessly serve our nation.
This guide showed you how easy verifying your military status online or in-store is. Eligibility isn't limited to active duty personnel – retired members and their dependents can also enjoy these benefits!
The cherry on top? A $30 Digital Costco Shop Card when setting up auto-renewal at sign-up. So whether shopping online or in person, savings are guaranteed!
In essence, there's more value waiting at Costco than ever for our brave men and women in uniform. Don't miss out! March towards incredible savings today.