To join the Army, do you know the cut off age for Army? Do you know the specific requirements that need to be met? These criteria encompass various aspects such as age restrictions, educational qualifications, physical fitness standards, and assessments of moral character.
Cut off age requirements: To enlist in the US Army, individuals must fall between 17 and 34.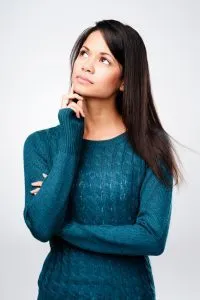 If you are seventeen years old, parental consent is necessary for joining. However, those over 34 may face difficulties due to strict recruitment policies. Educational Qualifications Enlistment in the Army necessitates a high school diploma or a General Educational Development (GED) certificate.
The Army also encourages further education by offering programs like the Tuition Assistance Program (TA), which provides financial aid for voluntary off-duty education programs to enhance soldiers' professional development. Citizenship Status To join the Army, one must either be a U.S. citizen or a permanent resident alien who has been physically present in the United States for at least two years before applying.
Physical Fitness Standards All potential recruits must pass an initial fitness assessment known as the Army Combat Fitness Test (ACFT). This test comprises six events: three-repetition maximum deadlifts, standing power throw, hand-release push-ups with arm extension, sprint-drag-carry exercise, leg tuck activity, and a two-mile run.
Is the Army Meeting Recruiting Demands?
The US military is one of the most formidable forces in the world. However, meeting recruitment demands has challenged various branches, including the Army, Navy, Air Force, and Marines.
Army Recruitment Challenges
In recent years, there have been several challenges that have impacted military recruitment efforts. These include an increasingly competitive job market, changing societal attitudes towards service, and health-related disqualifications among potential recruits.
A 2019 Army Recruiting Command (USAREC) report highlighted these issues as significant barriers to achieving their desired enlistment numbers.
The Impact of Wokeness on Army Recruitment
"Wokeness," or social awareness about issues such as race and gender equality, has also become a point of discussion within military circles. While some view it as a positive shift towards inclusivity and diversity in our armed forces, others argue that it may deter specific demographics from enlisting or re-enlisting due to perceived changes in traditional values within the institution.
Current Status: Are We Meeting Our Goals?
Despite these hurdles, reports indicate that progress is being made concerning recruitment goals across all branches. According to data released by USAREC in September 2021, active-duty end strength stood at 485,500, which exceeded the goal of 483,500. This is a positive sign that despite challenges and changing societal norms, our military remains an attractive career option for many Americans. But the Army is reportedly short for 2023 as with the Navy.
However, it's crucial to note that these numbers are fluid and can fluctuate based on factors such as national security threats or changes in government policy. Therefore, continuous efforts must be made to meet recruitment goals while maintaining high service standards.