Have you ever wondered about the cut off age for military? Like many things in life, it's not a one-size-fits-all answer.
Are you picturing yourself standing tall in uniform, braving new frontiers? You feel an unyielding desire to serve your country. But you ask, "Am I too old or too young?"
The rules are set, but as diverse as our great nation – different military branches have varying age limits. A question like this needs more than just a simple Google search!
This post will help you navigate these murky waters by diving into each branch's specifics and waivers that might apply. Stick around! There's so much we need to uncover together.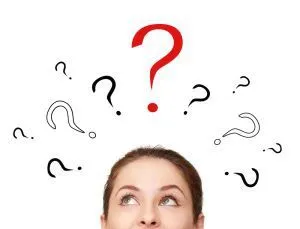 Cut Off Age For Military Table Of Contents:
Understanding the Cut Off Age for Military Service
Age is more than just a number when serving in the U.S. military. The federal law establishes clear boundaries, setting 17 as the minimum recruitment age and capping 42 as the maximum enlistment age.
If you're considering military service but are concerned about your age, don't fret. It's important to remember that these limits aren't absolute walls but rather hurdles that can be overcome with an 'age waiver.'
Navigating Age Waivers in the Military
The Selective Service System allows potential recruits above standard ages to apply for waivers. These waivers offer a lifeline for those eager souls who might have missed their initial window of opportunity but still harbor dreams of joining armed services like the army or navy.
Getting such a waiver isn't always easy, though; it's usually granted based on certain conditions or needs within specific branches of service. But here's some good news – even if you're past your prime according to calendar years, having special skills or experiences could boost your chances.
Age Requirements for Each Branch of the Military
You might wonder if all branches have similar standards when discussing enlistment ages. Well, not quite. While they all fall under the federal law umbrella, each branch has its own unique set of rules regarding maximum and minimum recruitment ages:
I'm sorry, but there's no text provided in the last paragraph for me to rewrite. Could you please provide the content that needs to be rewritten?
Air Force
Army
Navy
Marine Corps
Coast Guard
Space Force
Minimum Enlistment Age
17
17
17
17
17
17
Maximum Enlistment Age
39
35
Navy 41
Marine Corps 28
Minimum Plus The Cut Off Age for Each Branch of the Military
If you're contemplating a vocation in the military, age is not just an abstract concept. It's an essential factor that each branch considers during recruitment. But don't fret. We've got your six with detailed information on specific age limits set by each U.S. military branch.
Military Branch
Minimum Age (with parental consent)
Maximum Age
Cut Off Age For Air Force
17
39
Cut Off Age For Army
17
35
Cut Off Age For Coast Guard
17
42
Cut Off Agfe For Marines
17
28
Cut Off Age For Navy
17
41
Cut Off Age For Space Force
Educational Requirements for Military Service
Are you thinking about a career in the military? Before you lace up your boots and salute, there's something important to know. It's not just physical strength that matters – it's also what's between your ears. To enlist in any branch of the U.S. armed forces, you generally need a high school diploma or GED.
The military values education because it builds better soldiers, sailors, marines, and air force personnel. Those with higher educational attainment often advance more quickly through the ranks. If you're considering this path but haven't finished high school yet – don't fret. You can still make it with some help from the Army.
The Role of ASVAB in Military Enlistment
You might ask why is an aptitude test necessary when joining the Army. Well folks, meet ASVAB – Armed Services Vocational Aptitude Battery.
This isn't just another boring exam; think of it as finding out which superpower suits you best. This assessment identifies areas where recruits excel – like being sorted into Hogwarts houses (without magical hats). Whether technical skills are your forte or logistics get your brain buzzing, ASVAB results guide recruiters toward roles matching these talents.
However tricky they seem at first glance – trust me, I've been there – tackling them strategically helps increase chances of landing dream positions within various branches.
In case words such as 'vocational' give anyone shivers down their spine, remember that taking time to prepare thoroughly pays off massively here too.Ready to serve? Remember, it's not all about muscle. It would be best to have a high school diploma or GED, and taking the ASVAB test helps, too. #MilitaryLife #EducationMatters Click to Tweet
Enlisting in the Military: Process and Training
The decision to join the U.S. military isn't one taken lightly. It involves a process filled with physical, mental, and emotional challenges that push recruits beyond their limits.
To start your journey into service, you first need to meet specific criteria such as age and educational requirements – which we've discussed earlier in this guide. Once these are met, your enlistment can begin.
Navigating The Enlistment Process
The initial step is contacting a local recruiter who will answer any questions about joining their branch of service. They'll help ensure you're ready for what's ahead.
You then take the Armed Services Vocational Aptitude Battery (ASVAB). This test assesses your skills and abilities, determining where best within the military your talents lie.
Military Entrance Processing Station (MEPS)
Next comes MEPS – or Military Entrance Processing Station visit – where all potential recruits undergo medical screening to ensure they're fit enough for service life.
Shipping Off To Basic Training
If everything checks out at MEPS, it's time for basic training. Also known as "boot camp," it's an intensive 7-13 week program designed to prepare physically and instill discipline that every soldier needs on the field.
Your specific training duration depends on which branch you decide to serve under. Each Air Force, Coast Guard,Marine Corps, Navy, and the newest Space Force branch have their training regimen.
The Rigors of Basic Training
Basic training isn't just about physical exercise – it's also where you pick up essential military skills, such as using weapons, administering first aid, reading maps, and mastering survival techniques. It's also where you learn imperative military skills like handling weapons, first aid, map reading, and survival techniques.
Are you joining the U.S. military? It's more than physical fitness – it's about mental toughness, discipline, and essential survival skills. Get ready to go beyond your limits. #MilitaryEnlistment #BasicTraining Click to Tweet
FAQs in Relation Cut Off Age for Military
Can I join the military at 45 years old?
It's tough to join the military at 45. Federal law caps recruitment age at 42, but waivers can be sought for special cases.
What is the cut off age to join the military?
The general cutoff age for enlistment in the U.S. Armed Forces is typically between 28 and 42, varying by branch.
Can I join the military at 40?
You may still have a shot at joining some service branches like the Coast Guard or Army Reserves at this age, given you meet other requirements.
Can I join the Navy at 45 years old?
It's unlikely, as the Navy sets its maximum enlistment age limit to just under that – around the early forties.
Conclusion
Well, we've journeyed through the age limits for military service together. And what a ride it's been!
We learned that age requirements vary widely across branches – from 17 to 42 years old. That flexibility gives you plenty of opportunities.
We discovered waivers exist if you're above the typical enlistment ages and still wish to serve. They make sure nobody gets left behind due to their passion.
We also delved into educational prerequisites like high school diplomas or GEDs and ASVAB scores that help determine your eligibility.
The road to serving our nation isn't easy, but now you know where it starts concerning the age limit for military service! Remember, determination goes a long way in this field, just as much as meeting the numbers on paper does.