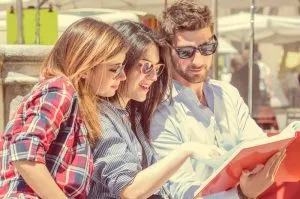 Costco doesn't give military discounts on memberships, but they do provide exceptional savings opportunities for active duty and veteran shoppers. These exclusive deals can lead to significant savings when used strategically during shopping trips at any U.S. or Puerto Rico location. To access these deals, you need your membership card and proof of your military service.
In addition to the standard membership benefits, Costco offers coupons specifically targeted towards servicemen and women, military savings packages with extra perks, and a $20 shop card for new members who join through their online portal using valid credentials indicating their connection with the Armed Forces.
These offerings show Costco's commitment to honor those who serve our nation.
Does Costco Give Military Discount Table of Contents:
Does Costco Give Military Discount
Not a traditional discount as most military retailers offer.
Embarking on a journey with Costco, one must first understand the essentials.
A membership at this warehouse giant is not just about bulk purchases; it's an entry into a world where quality meets affordability.
Becoming a member unlocks doors to exclusive deals, high-quality products, and savings that make every dollar count.
You gain access to services beyond shopping, like warranties and business delivery membership Costco provides for added convenience.
How Does It Work?
To access these exclusive deals, all you need is your membership card and proof of your current or past role in the armed forces. The latter could be anything from an ID card showing active duty status to discharge papers if you're retired from service.
Savings Beyond Standard Membership Benefits
Coupons: From groceries to electronics – look out for coupons targeted explicitly towards our servicemen and women.
Military Savings Packages: On occasion throughout the year (especially around patriotic holidays), keep an eye out for bundled packages providing additional benefits beyond regular member perks.
$20 Shop Card: Upon joining Costco through their online portal using valid credentials indicating your connection with Armed Forces, you will get new members $20 shop cards, which can be utilized across various departments, including gas stations.
These offerings demonstrate how committed Costco is towards honoring those who serve our nation despite not having explicitly Costco offered free services nor does Walmart provide similar schemes compared to what Costcos began implementing some years ago.
Costco Memberships Offered:
Executive Membership:
$120.00 Annual membership fee ($60 membership fee, plus $60 upgrade fee)*
Includes a free Household Card
Valid at all Costco locations worldwide
Annual 2% Reward on qualified Costco purchases (terms and conditions apply)
Additional benefits and more significant savings on Costco Services
Extra benefits on select Costco Travel products
Business Membership:
$60.00 Annual membership fee*
Includes a free Household Card
Add Affiliate Cardholders for $60 each*
Valid at all Costco locations worldwide
Purchase for resale
Business Members must provide Costco with the appropriate resale information
Gold Star Membership:
$60.00 Annual membership fee*
Includes a free Household Card
Valid at all Costco locations worldwide
You can find more details on each membership type and even sign up here. Please remember that the Costco double guarantee applies to all membership levels. That means we guarantee your membership and our products with a refund† if they don't meet your satisfaction.
Comparing Military Discounts – Walmart vs. Costco
When it comes to military discounts, many wonder how Walmart's offerings compare with Costco's.
The truth is, while both retailers acknowledge the service and sacrifice of our military personnel, their approaches differ significantly.
Costco's Approach Towards Military Discount
If you're searching for a "Costco offer military discounts" banner on their website or at your local store, you might be disappointed. Unlike some other businesses that provide discounted memberships for active duty members and veterans alike,
This does not mean they don't appreciate the services rendered by our brave men and women in uniform; rather they have chosen an alternative way to show this appreciation through special offers explicitly tailored towards them.
Military Savings Offers at Costco Explained
Instead of offering free or discounted memberships directly tied to one's military status,
You can access these certificates if you are an active-duty member, a veteran retired from service, or even spouses/dependents associated with someone serving currently. These unique promo payment options enhance shopping experiences without compromising quality merchandise offered at the best possible prices.
Maximizing Your Savings When Shopping at Costco
Suppose you're an active duty military member, veteran, or a potential recruit interested in the benefits of a Costco membership. In that case, there are ways to maximize your savings beyond just using available military discounts.
Watch for Membership Deals and Offers
The first step is staying vigilant about any special offers that Costco might be running.
Promos can range from discounted memberships to deals on specific products, which could lead to substantial savings over time.
Price Comparison Shopping: A Key Strategy
A crucial aspect of saving money while shopping at Costco involves comparing prices with other retailers. Make sure you get the maximum bang for your buck by thoroughly researching prices.
Create and Stick To Your List
Another effective strategy is creating a list before heading out to shop. This list helps avoid impulse purchases that may not necessarily provide good value.
Note: This applies whether you've joined Costco recently or have been a long-term member.
Business delivery services payment methods, warranties offered by Costco, and their customer service membership managing options should also factor into your decision-making process when evaluating where and how much money can be saved.
Last, remember it's always essential to verify your current military status. While we know now that "Costo doesn't offer" a direct discount on its regular fees, citi visa technical issues related to fee waivers sometimes apply depending upon individual circumstances, so make sure these aren't overlooked either.
Navigating Technical Help & Warranties With Your Membership
When you become a Costco member, you're not just joining a shopping club.
You're gaining access to various services designed to enhance your buying experience and protect your purchases.
Technical Assistance at Your Fingertips
The first layer of support comes from Costco's dedicated customer service team, ready to assist with membership managing issues or any technical difficulties encountered while using the website or in-store kiosks.
This includes resolving problems related to payment methods such as Citi Visa and ensuring that every transaction is smooth and hassle-free.
Your Purchases Protected by Comprehensive Warranties
In addition, when it comes down to warranties, business delivery items purchased through Costco are covered under their generous return policy.
Whether it's electronics bought online or furniture picked up at the warehouse – rest assured knowing they've protected you against manufacturing defects and other common issues for extended periods post-purchase.
Fees Citi Visa Technical Details:
Citi Visa cardholders enjoy added benefits like no annual fees tied directly to their Costco membership status,
Earning cash back rewards on all eligible purchases made both inside and outside of Costco warehouses,
To top off these perks, there are also no foreign transaction fees, making this credit option ideal for international travelers who frequent Costco abroad.
As we move towards understanding more about how being part of this exclusive club can save us money, let's delve deeper into some additional promotional options provided by Costo.
In our next section, we will explore various promotional payment alternatives that could further elevate your overall shopping experience.
Understanding Other Promos Payment Options
As a Costco member, you have access to various promotional payment options. These aren't just limited to the standard cash or card payments.
Diversifying Your Payment Methods at Costco
The first thing worth noting is that Costco accepts Citi Visa cards. If you already use this for everyday purchases, it can seamlessly integrate into your shopping experience at any U.S. or Puerto Rico Costco location.
In addition to accepting credit and debit cards, they also accept checks and even offer EBT in some locations. It's always best practice to check with customer service before making large purchases, though, as these policies may vary by location.
Cash Cards: A Unique Approach To Shopping At Costco
A unique feature offered by Costco is its Cash Card program, which works similarly to gift cards but offers more flexibility than traditional ones since they don't expire and are reloadable online. They allow members -and non-members alike- the ability to shop without needing a physical membership card on hand. You can learn more about how this works from the Costco Customer Service page on managing memberships.
Fees Citi Visa Technical Details
If you're considering using a Citi Visa for transactions at Costco, there's good news: no additional fees apply when used within US-based stores, including those located in Puerto Rico.
This gives customers peace of mind, knowing they won't incur extra charges while enjoying all the benefits of being part of Costo's military membership community.
However, like most financial products, read through terms and conditions carefully to understand potential interest rates and other aspects that might affect overall costs over time.
FAQs about Does Costco Give Military Discount
Does the military get a discount on a Costco membership?
No, Costco does not offer military discounts on memberships. However, they provide special offers and savings for active-duty military members and veterans.
What is a Costco shop card for the military?
A Costco Shop Card is provided to eligible U.S. Military personnel as part of the exclusive benefits package when they join or renew their membership through the Costco Military Discount program.
Can family members use military discounts?
The special offers from the Costco Military Discount program are available to active duty military, veterans, and retired military members, as well as their spouses and dependents.
Which military members are eligible for the free military discount?
All active duty service members, veterans, and retired servicemen/women, along with their spouses or dependents, can access $20 in savings via Membership Activation Certificates under this program.
Does Costco Give Military Discount Conclusion
Costco membership has many benefits, all aimed at delivering value and convenience. From multiple payment methods to business delivery services, it's designed for customer satisfaction.
The military community may not have specific discounts on Costco memberships, but they get special offers. Costco strives to offer the best prices on top-notch merchandise, demonstrating its dedication to customer satisfaction.
Comparatively speaking, despite a distinct military discount on membership like Walmart, many still prefer shopping at Costco because of its high-quality products and exclusive deals.
Savings can be maximized by being savvy shoppers – watch out for deals, compare prices, and avoid impulse buying. Puerto Rico-based members have unique offerings that add more value to their memberships, too!
Tech help? Warranties? Yes! Your Costco membership has got you covered there as well. And don't forget about the potential savings from using your shop card wisely or exploring other promotional payment options.
If you're in the US Military – active duty member, veteran, or dependent – consider leveraging these insights into maximizing your USMilitary.com resources and your Costco experience. It's time to enjoy those hard-earned perks while serving our great nation!