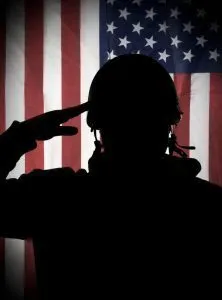 Ever wonder about famous Navy SEALs also awarded the Medal Of Honor? These are the tales of uncommon valor, which echo in hallowed halls. They tell of bravery beyond belief, sacrifice above self, and resilience rivaled by none.
Picture this – an elite warrior diving on a grenade to save his brothers-in-arms or charging into enemy fire with only one aim – protect those who can't defend themselves. This isn't Hollywood; these are real-life heroes whose acts have earned them our nation's highest military honor.
You'll learn about men like Michael Monsoor, Michael Murphy, and Britt Slabinski. You'll delve into their world where courage is commonplace, and heroism is expected. Be ready for your heart to pound as you journey through epic battles and death-defying feats.
But this post won't just end abruptly. It'll flow smoothly, engaging readers till the very last word.
Famous Navy SEALs Table Of Contents:
Famous Navy SEALs Awarded Medal of Honor
The Medal of Honor, the highest recognition for bravely and unselfishly taking on an adversary, is bestowed upon a few select Navy SEALs in honor of their commitment to the ideals of Naval Special Warfare. Notably among these recipients are a select group of Navy SEALs.
These individuals represent the core values and attributes inherent to special warfare operators within Naval Special Warfare. They've braved small arms fire, hand-to-hand combat, grenade explosions, and even faced off with Al Qaeda fighters on their paths to this recognition.
Since 1862, when the Medal was established, only 3,527 medals have been awarded. This underscores just how rare it is to receive such an honor.
Key Takeaway:
Special Operations personnel. These brave men set the bar high, exemplifying selfless service and a steadfast commitment to their mission and team. Their stories are not just of individual heroism but also represent the collective strength, resilience, and valor of America's Navy SEALs.
Michael Monsoor – Sacrifice and Valor
In the annals of Naval Special Warfare, few names command as much respect as Michael Monsoor. His extraordinary courage, self-sacrifice, and valor embodied the very essence of what it means to be a Navy SEAL.
A member of an elite Seal Team, he demonstrated heroism beyond compare during intense enemy fire in Iraq. On September 29th, 2006, his team found themselves under heavy attack by small arms from enemy fighters when a grenade hit their position. The explosive skidded across the ground and stopped near him.
Faced with imminent danger for himself and his comrades, Monsoor made an incredible decision. Instead of seeking cover or trying to escape harm's way like any normal person would instinctively, he chose self-sacrifice over survival.
The grenade exploded on Monsoor's chest, mortally wounding him but shielding others from the blast with his body—a final act reflecting core values instilled within every SEAL operator—duty above all else.
An Unforgettable Hero
Such bravery earned him posthumous recognition at the highest level—the Medal Of Honor—with only 3,527 medals awarded since its establishment in 1862. His actions have etched his name permanently into naval operations history books while inspiring countless service members worldwide.
The legacy left behind by this heroic Navy SEAL continues to impact not just military circles but also civilian ones because we can all learn something about duty and sacrifice from Master-at-Arms Second Class (SEAL) Michael A. Monsoor.
His tale serves as a reminder of the characteristics of selflessness, commitment, and bravery that are symbols of Navy SEALs everywhere. Let's remember him as an extraordinary individual who embodied these traits until his last breath.
The Ultimate Sacrifice
Michael Monsoor made the ultimate sacrifice for his country as a true warrior. His brave actions will forever be remembered and celebrated.
Key Takeaway:
reminder of the unyielding courage and selflessness that define our military heroes. Michael Monsoor's legacy continues to motivate those in service, reinforcing their commitment to protecting freedom and peace.
Michael Murphy – Leadership and Bravery
A name synonymous with courageous leadership, Michael Murphy was a Navy SEAL who embodied the essence of heroism. His gallantry in action during Operation Red Wings marked him as an exemplar of bravery.
Murphy led his team into enemy territory, fully aware that al Qaeda fighters outnumbered them. With unwavering resolve, he maintained command even when the situation turned dire. As small arms fire whizzed past them and grenade explosions rocked their position, he kept calm amidst the chaos.
The pinnacle moment arrived when a grenade hit near their location and mortally wounded most of the seal element, including himself. Injured but undeterred, Michael made a daring move to expose himself to enemy fire for making a call for help (#). He succeeded in transmitting their coordinates before being fatally shot.
Gallant Leader till The End
Murphy's leadership shone brightest at this desperate hour as he prioritized his men's safety over his own life, epitomizing selflessness deeply ingrained in every Navy Seal's core values. This act earned him admiration from comrades, and he was posthumously awarded the highest award- the Medal Of Honor.
In honor of Michael's extraordinary valor on June 28th, 2005, against hostile forces, while serving as leader- team leader comes second nature to those born leaders like our heroic Navy Seal Michael Murphy (#).
American soldiers continue to draw inspiration from his bravery and leadership. Michael Murphy's memory still lingers in the souls of those who strive to provide their nation with unwavering loyalty.
Britt Slabinski – Determination and Heroism
Britt Slabinski, a Navy SEAL known for his determination and heroism, played an instrumental role in Operation Anaconda. This operation was a crucial battle against Al Qaeda fighters that displayed the full force of American military might.
Operation Anaconda – A Battle against Al Qaeda
The determined Navy SEAL found himself at the heart of one of Afghanistan's most intense battles in early 2002—the combat mission aimed to crush about 200 Taliban and al-Qaeda fighters trapped in Afghanistan's Shah-i-Kot Valley.
Facing enemy fire from multiple directions on Takur Ghar mountain, Master Chief Petty Officer Britt Slabinski demonstrated true courage under pressure. Despite being heavily outnumbered by Al Qaeda fighters, he refused to back down.
Amid the fierce clash with hostile forces, it became apparent that one of their comrades had been left behind. Air Force Combat Controller John Chapman was believed dead after a brutal attack from small arms fire, but later surveillance footage showed otherwise.
Making what can only be described as a bold decision, Slabinksi decided to return to rescue Chapman despite being severely outgunned and under heavy gunfire. "My men were taking rounds… we were getting hit from all sides," said Britt, recounting those grim moments in an interview.
Edward Byers – Valor and Selflessness
A deep dive into Edward Byers' courageous actions during a hostage rescue operation in Afghanistan that led to his recognition with the Medal of Honor.
The Hostage-Rescue Operation in Afghanistan
An overview of the hostage rescue operation that showcased Edward Byers' valor and led to his Medal of Honor.
Edward Byers, a selfless Navy SEAL, embodies the essence of valor. Acknowledged for his bold deeds during a high-stakes rescue mission in Afghanistan, Byers Jr. embodies the fundamental principles that characterize America's military elite.
This daring mission placed Chief Special Warfare Operator Edward C. Byers Jr., known as "Byers Jr," into the annals of military history. His team faced an enemy force holding an American hostage deep within hostile territory.
Under the cloak of night, Byers Jr.'s team encountered a fierce battle with an armed enemy force holding an American hostage in hostile terrain. This article gives more details about this dramatic encounter.
Relying on nothing but their training and sheer determination, they engaged these adversaries using small arms fire while risking life and limb to protect one another from harm's way.
In this chaotic melee scenario where every second mattered, it was then when Byer's unwavering courage truly shone through. With no regard for his safety, he threw himself over the captive American to shield him from stray bullets and blasts. This heroic act would later earn him prestigious recognition as only the 11th living service member awarded the Medal Of Honor for bravery displayed in Afghanistan.
Michael Thornton – Bravery and Resilience
The story of Michael Thornton, a brave Navy SEAL, highlights the epitome of bravery and resilience. He's a symbol of courage who dared to face danger head-on.
An Act of Extraordinary Heroism
In an unforgettable event in 1972, Thornton risked his life to save fellow Seal team leader Thomas Norris during the Vietnam War. Norris was critically wounded and believed dead by others. But not by Michael Thornton.
This fearless warrior ran through enemy territory under heavy fire to reach Norris' location, only to find him severely injured but still alive. With bare hands he dragged Norris into the sea while simultaneously returning small arms fire at the enemy force.
A Medal Of Honor Recipient
This incredible act earned him recognition from none other than Richard Nixon himself who awarded Michael with the prestigious Medal Of Honor. His action has become legendary within special warfare operator circles for its audacity and valor.
Making Waves in Naval Operations
His extraordinary heroism had far-reaching effects on naval operations as well as on future generations of SEALS like Edward Byers Jr., Britt Slabinski, and Marcus Luttrell, among many others whose acts also echo similar values exhibited by Michael – bravery beyond comprehension combined with unwavering resolve even in the face extreme adversity.
Though they are not directly related, this piece wouldn't be complete without mentioning Master Chief Petty Officer Byers Jr.'s rescue operation or Senior Chief Special Warfare Operator Slabinski's gallantry during Operation Anaconda.
Indeed, these remarkable individuals serve as role models, demonstrating core attributes required for anyone who wishes to join the ranks of the esteemed SEAL team. Michael Thornton's tale is a testament that bravery and resilience can make waves, inspiring many others to follow in his footsteps.
Key Takeaway:
Michael Thornton's audacious rescue of his critically wounded team leader amidst enemy fire in Vietnam embodies extraordinary heroism. His bravery and resilience earned him the Medal Of Honor, inspiring future SEALs to exhibit similar courage under extreme adversity. Their stories prove that valor can truly make waves within naval operations.
Adam Brown – Perseverance and Sacrifice
Although, at this moment, Adam Brown has only been awarded the Bronze Star and Purple Heart, among others. But the story of Adam Brown, a persevering Navy SEAL, is no less inspiring. His story is an inspiring tale of relentless determination. His heroic actions during his service in the US military are examples of extraordinary bravery.
Born and raised in Arkansas, Adam overcame personal struggles with drug addiction before enlisting in the Navy. He later graduated from Basic Underwater Demolition/SEAL (BUD/S) training with Class 226 in Coronado, California.
Despite losing his right eye to an accident and severely injuring his dominant hand on duty, he didn't let these setbacks end his career as a Navy SEAL. Instead, he taught himself how to shoot left-handedly. This incredible demonstration of resilience earned him respect among fellow SEALS.
In March 2010, during OEF-A in Kunar Province, Afghanistan, Chief Petty Officer Brown was tragically slain by hostile forces. He was posthumously awarded the Silver Star for heroism displayed against the enemy force that day.
Sacrifices Made In The Line Of Duty
A man who embodied perseverance through adversity like no other was Adam Brown. Despite being mortally wounded after exposing himself to direct fire from enemy fighters, he continued fighting till the end. His sacrifice helped save several team members' lives, making it clear why such valor was recognized with the highest award for bravery.
Adam's dedication to his team, willingness to sacrifice everything, and unyielding determination in the face of adversity are an inspiration. His life story continues to be a guiding beacon for future generations of Navy SEALs.
Comparison of Famous Navy SEALs Medal of Honor Recipients
Diving into the stories and actions that led Navy SEALs to be awarded the prestigious Medal of Honor, we notice certain heroic traits stand out. Each recipient displayed courage, determination, selflessness, resilience, and leadership during intense situations.
The Path to Receiving the Medal of Honor
Each path was unique but laden with danger. Michael Monsoor showed extreme sacrifice when he threw himself on a grenade in Iraq to protect his team members. His swift action saved others but cost him his life.
Moving onto Michael Murphy – this courageous leader exposed himself to enemy fire during Operation Red Wings in Afghanistan while making a call for help. This act allowed Marcus Luttrell, the only survivor from their seal team, an early warning that let him evade capture.
In contrast is Britt Slabinski's tale, caught up in hand-to-hand combat after rescuing fellow SEAL Neil Roberts, who fell from a helicopter in Operation Anaconda against Al Qaeda fighters. Despite being outnumbered by enemy forces on the Takur Ghar's mountain top and facing heavy gunfire amidst snowy conditions – Britt showcased exceptional heroism.
No less remarkable are Edward Byers' courageous actions during a hostage rescue operation where he shielded an American hostage with his body while engaging hostile enemies within inches of distance using bare hands. A moment that indeed defines going above and beyond duty calls.
A similar display comes from Michael Thornton – despite severe wounds received under small arms fire rescue operation against enemy force, it didn't deter him from carrying injured senior chief Thomas Norris overland towards friendly lines, proving unparalleled bravery & resilience.
Lastly, Adam Brown's journey is a testament to perseverance and sacrifice. Despite losing an eye and fingers in training accidents, he still served with distinction on many high-risk deployments until his untimely death during Operation Enduring Freedom.
What binds these recipients together is their selfless dedication to the mission and their teammates. Their stories reflect core values like honor, courage, and more.
Key Takeaway:
Despite facing impossible odds, these Navy SEALs exemplify the true essence of bravery and perseverance. Their stories are powerful reminders of the extraordinary lengths they're willing to go to safeguard their comrades.
The Impact of the Medal of Honor on Naval Operations
Recipients of the Medal Of Honor, the highest award in the US military, have profoundly impacted naval operations. These individuals embodied core values such as courage and sacrifice, essential to Navy SEALs.
The Legacy of Medal of Honor in Naval Operations
Influential figures like Michael Monsoor and Edward Byers Jr., who displayed exceptional bravery under fire, set a standard for other service members to aspire towards. Their actions shaped how missions are carried out within special warfare operations.
Take for example, Master Chief Special Warfare Operator (SEAL) Britt Slabinski during Operation Anaconda. He led his team deep into enemy territory despite facing heavy gunfire from al Qaeda fighters. His determination turned an early warning situation into a rescue operation that saved fellow SEAL Neil Roberts' life.
Then there's Senior Chief Special Warfare Operator (SEAL) Edward C. Byers Jr., whose selfless act during an American hostage rescue mission showed us all what it means to put others before oneself. With only bare hands against armed enemies, he shielded the hostage with his body while neutralizing hostile forces around him—his heroism forever imprinted in our minds as an embodiment of true valor.
We also cannot forget Petty Officer Second Class (SEAL) Michael A Monsoor's heroic action during Operation Iraqi Freedom, where he jumped onto a grenade hit, saving his teammates but was mortally wounded himself – one more testimony highlighting that duty is about protecting those you serve with even if it costs your own life.
Navy SEALS not just carry these stories close to their hearts but are also inspired to live by the same core attributes of courage, perseverance, and selflessness that these Medal Of Honor recipients demonstrated.
Key Takeaway:
Medal Of Honor recipients like Michael Monsoor, Edward Byers Jr., and Britt Slabinski, have deeply influenced naval operations. Their courage, sacrifice, and determination in the face of danger serve as an inspiration for Navy SEALs. They've shown that true valor means putting your team's safety before your own—even if it costs you everything.
FAQs about Famous Navy Seals Awarded Medal of Honor
How many Navy SEALs have won the Medal of Honor?
Eight Navy SEALs have been awarded the prestigious Medal of Honor for their courage and bravery.
Who was the first Navy SEAL to get the Medal of Honor?
The honor goes to Michael E. Thornton, who received his medal in 1972 for extraordinary heroism during a mission in Vietnam.
Who is the most decorated Navy SEAL of all time?
Edward C. Byers Jr. holds this title with numerous awards, including a Silver Star, five Bronze Stars, two Purple Hearts, and his Medal Of Honor.
What is the Navy SEAL 1-second rule?
This refers to a combat guideline where any threat that remains lethal after one second should be neutralized immediately by SEALS on missions.
Famous Navy SEALs Conclusion
Remember the stories of these brave men, these Navy SEALs awarded the Medal Of Honor. Recall their acts of extraordinary valor and selflessness. Michael Monsoor dived onto a grenade to protect his comrades—Britt Slabinski's determination in the face of al Qaeda fighters during Operation Anaconda.
Consider Edward Byers' courage in a hostage rescue operation and Adam Brown's perseverance that led to his posthumous recognition. Ponder how each path, unique yet unified by shared values, led them to receive our nation's highest military honor.
Acknowledge how their legacies continue shaping Naval Special Warfare operations today. The tales told here aren't just for reading but for remembering and honoring those who have given so much to our country.