The US military provides numerous opportunities for individuals who wish to serve their country. However, it is essential to note that age restrictions vary depending on the specific branch of service you are interested in. It is critical to clearly understand these age limits when considering your military career options.
For example, specific requirements need to be met to join the Army. These criteria encompass various aspects such as age restrictions, educational qualifications, physical fitness standards, and assessments of moral character. Age Requirements To enlist in the US Army, individuals must fall between 17 and 34.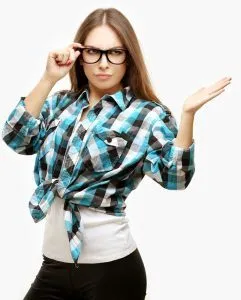 If you are seventeen years old, parental consent is necessary for joining. However, those over 34 may face difficulties due to strict recruitment policies. Educational Qualifications Enlistment in the Army necessitates a high school diploma or a General Educational Development (GED) certificate. The Army also encourages further education by offering programs like the Tuition Assistance Program (TA), which provides financial aid for voluntary off-duty education programs to enhance soldiers' professional development.
Citizenship Status To join the Army, one must either be a U.S. citizen or a permanent resident alien who has been physically present in the United States for at least two years before applying. Physical Fitness Standards All potential recruits must pass an initial fitness assessment known as the Army Combat Fitness Test (ACFT). This test comprises six events: three-repetition maximum deadlifts, standing power throw, hand-release push-ups with arm extension, sprint-drag-carry exercise, leg tuck activity, and a two-mile run.
In the United States Army, individuals can join and serve until they reach age 35. This rule applies to both active duty and reserve positions. However, exceptions may be made for those who exceed this age limit but possess unique skills or experience that are deemed valuable.
The maximum age for enlistment in the U.S. Navy is 34 years old, slightly lower than that of the Army. The Navy looks for physically fit recruits who can withstand demanding training programs, regardless of their age.
The Air Force has a maximum age limit of 39 years old, which is relatively lenient compared to other branches regarding age requirements. However, exceptions can be made based on an individual's qualifications or experiences.
The U.S. Marine Corps has a more stringent policy regarding the age of recruits. Individuals must not have turned 29 before they begin basic training, making it one of the strictest branches regarding age eligibility.
Each branch of the military has guidelines regarding acceptable recruits, considering factors such as health status and educational attainment level. These guidelines also include specific rules regarding the maximum age at which individuals can be recruited.
It is crucial to remember that enlisting in any military branch in this country entails a significant commitment, and individuals considering such a decision should carefully evaluate all aspects of their lives. The age limits established by each branch ensure that service members are physically capable of meeting the demands of military life. However, these limits are not the sole determining factor during recruitment.
You can always contribute to your country by serving as long as you meet the age requirements and other eligibility criteria. It's never too late!