Will there be a military draft in 2024? This question has been at the forefront of many minds, stirring up conversations and debates across various platforms.
The prospect of reintroducing conscription raises numerous implications for our society. This would affect our security and equity issues, civil liberties, and public health.
In an era of voluntary enlisting in the military, bringing back mandatory service could be seen as a radical change. Yet history reminds us that drafts have played pivotal roles during conflict.
So again, we ask: will there be a military draft in 2024? Let's delve into this complex issue together to gain some clarity.
Military Draft 2024 Table of Contents:
The History and Evolution of Military Drafts
Unraveling the intricate history of military drafts, and how conscription has evolved is fascinating. From ancient rulers forcibly enlisting citizens into their armies to modern-day selective service systems, the concept is far from new.
In America's past, we've seen instances where this practice was used during significant conflicts like the Civil War and World Wars I & II. Interestingly enough, exemptions were available for those who could afford a $300 fee or find substitute draftees.
In his comprehensive study of previous U.S. drafts, John Doe provides an insightful look at these historical events.
Civil War Era: The Infamous New York Draft Riots
A pivotal moment in draft history it occurred in July 1863 with what became known as the New York Draft Riots – one of the most destructive riots ever witnessed on American soil due to discontentment towards perceived unfair practices favoring wealthier classes able to buy exemption or substitutes.
This event highlighted some inherent flaws within early versions of conscription processes while exposing societal divisions that can arise due to forced military service policies.
Military Conscription During Global Conflicts
Draft systems played crucial roles during large-scale international disputes such as World Wars I & II, requiring mass mobilization beyond voluntary enlistment capabilities given the magnitude of the conflicts involved.
For more insights about historical events surrounding military drafts, mainly focusing on notable incidents like the infamous riot tied directly to implementation issues associated, check out this detailed account.
The Selective Service System and Its Role
When discussing the concept of a military draft, it's crucial to understand the role of the Selective Service System. This federal agency is integral to our national security strategy by maintaining essential records for future drafts.
In early 2023, tensions with Iran led to rumors about a possible draft. The surge in traffic on the Selective Service website caused slowdowns and raised issues regarding readiness for such events.
Navigating Through The Selective Service Registration Process
Registration with this system is mandatory by law for all males U.S. All males in the US, including non-citizens who are immigrants, must register with the Selective Service System by law between ages 18 and 25. Failure to do so can result in penalties such as fines or imprisonment and may even disqualify one from obtaining certain benefits like student loans or government jobs. Non-compliance can lead to penalties, including fines or imprisonment, not to mention disqualification from certain benefits like student loans or government jobs.
To register successfully involves submitting personal information that includes your name, address, and date of birth, along with a social security number, if available, among other details. All these form part of an extensive database that would be utilized should Congress authorize a future draft.
This registration process does not equate to immediate service but rather creates a potential obligation under specific circumstances approved by Congress. Therefore, understanding this distinction is vital – selective service maintains essential records without automatically enlisting individuals into the armed forces unless needed.
Dispelling Misconceptions About Military Drafts
The subject of military drafts often stirs up a whirlwind of rumors and misinformation. A notable example is the hoax text messages falsely claiming recipients were selected for an imminent draft.
This incident caused such widespread concern that search traffic for "the draft" hit its highest levels since 2004, according to Google Trends.
Facts vs. Fiction: Understanding Military Drafts
To cut through this confusion, it's vital to separate fact from fiction regarding military drafts:
No active conscription has existed since 1973, after the Vietnam War era; we've had an all-volunteer force ever since.
Selective Service registration does not equate with being drafted or joining the armed forces but instead provides a pool of potential draftees if Congress authorizes expansion due to national emergencies.
Drafting would involve random selection based on birth dates determined by lottery draw if activated again.
Busting Fake Draft Notices Myth
In light of various false notices about fake draft notifications circulating via texts or emails – rest assured these are fraudulent attempts to sow fear and chaos among people. The Selective Service System, which manages potential future drafts as mandated by law, confirmed unequivocally they do not contact registrants directly except during the initial registration acknowledgment letter. Any contrary assertion is pure disinformation intended to mislead.
Military Recruitment vs Conscription
An essential distinction needs clarification between recruitment efforts made by different branches within our armed services versus the actual conscripting process. While recruiters actively seek out volunteers meeting specific qualifications suitable for their respective service areas, true 'draft' implies compulsory service without any voluntary element involved. This understanding helps dispel fears surrounding possible forced enlistment scenarios propagated through unfounded online rumors regularly.
Key Takeaway: Key Takeaway: While military draft rumors often cause a stir, it's crucial to separate fact from fiction. There has been no active conscription since 1973, and the Selective Service only provides potential draftees in case of national emergencies. Remember, recruitment is voluntary while 'draft' implies compulsory service – don't let false notices or online.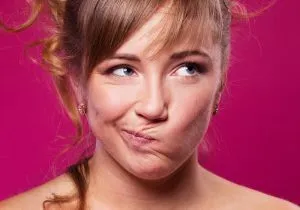 Potential Changes to Future Drafts
The landscape of military drafts may undergo significant changes, with the National Commission on Military, National, and Public Service expected to release a comprehensive report in March 2024.
Inclusion of Women in Future Drafts
Among several points under consideration is whether women should be included in future drafts. This issue has sparked debate among various groups, including female Marine Corps veterans and active-duty officers.
Many argue that gender-based restrictions are nonexistent if physical requirements for combat roles are met. These views echo sentiments from top marine officers who have issued guidance for equal opportunities within the service, regardless of gender.
This potential shift could dramatically alter our armed forces' makeup while challenging societal norms about who serves their country.
We await further insights from this highly anticipated commission's report, which will shed light on these matters and other selective service-raised issues.
Selective Service System History.
Female Marine Corps Veteran Perspectives:
Some female Marines advocate for inclusion based on merit rather than gender alone. They believe successful performance during infantry tasks proves they can contribute effectively alongside their male counterparts when given an opportunity.
Selective Service Registration Process:
The registration process might also see amendments if women were required to register. The Selective Service maintains essential records currently only about men aged between 18 and 25 years old.
National Security Implications:
If implemented, such a change would impact not only individuals but also national security dynamics, considering that half the population previously exempted now becomes part of draft considerations.
Evaluating Arguments for Abolishing or Retaining Selective Service
The future of the Selective Service System is a topic under hot debate, with valid arguments from both sides. Some believe it should be abolished due to an expanding civilian-military divide and potential infringements on individual rights.
Critics argue that maintaining the system can create misunderstandings about military service and foster unnecessary societal divisions. Proponents of bridging the divide between civilians and military personnel emphasize the significance of mutual comprehension.
On the other hand, supporters advocate retaining selective service because they see unique benefits for defense departments and national security overall. For them, dog recruiters' efforts are vital in keeping our armed forces strong while offering opportunities for young Americans. Federal Emergency Management Agency's 2017 research report delves deeper into these perspectives, providing valuable insights into why some strongly support its retention despite ongoing debates surrounding its relevance or necessity.
Defense Department's Unique Access Rights
Selective service registration provides crucial access rights to Defense Departments, aiding recruitment processes significantly by having ready information about eligible individuals at their disposal. This helps streamline recruiting efforts, ensuring readiness levels are maintained more efficiently than without this resource.
Maintaining National Security Objectives
Selective Service plays a critical role in protecting national security interests, according to advocates who stress how it serves as an insurance policy when rapid troop mobilization may become necessary. They contend that abolishing this system might compromise our preparedness capabilities, thus endangering overall national security objectives – risks deemed too high given the unpredictable global threats we face today. RAND Corporation's research report further explores these implications, providing invaluable insights into why many believe preserving Selective Service remains essential despite ongoing discussions regarding
Key Takeaway: The future of the Selective Service System is a hot potato, with some arguing for its abolition due to potential civil-military divides and rights infringements. Yet others see it as crucial for national security and defense recruitment efforts. The jury's still out on whether this system will stand or fall in 2024.
Will There Be a Military Draft in 2024? An In-Depth Analysis
Delve into the history, modern views, and the role of the selective service as we ponder: will there be a military draft in 2024? Dive in for insights.
The Implications of a Possible Military Draft in 2024
A potential military draft in 2024 could profoundly affect various armed forces sectors and their families. For instance, active-duty Air Force officers may face new challenges, while Army Korean War POWs might experience emotional upheaval.
The Viewpoint from the Naval War College
The perspective held by institutions like the Naval War College, with its distinct position within the armed forces hierarchy, is crucial when considering any changes related to mandatory service. They suggest that reinstating drafts can alter recruitment strategies and force readiness levels.
Impact on Active-Duty Personnel
Different segments of active-duty personnel are likely to be affected differently by compulsory enlistment. For example, consider how it might impact career progression for an Air Force officer or create competition among peers due to popular military news on August 9th, suggesting incoming draftees bring fresh perspectives into traditional hierarchies.
Military Family Concerns
A military draft in 2024 would undoubtedly raise concerns among military families. The potential parting of those close to them, the psychological strain, and the doubtfulness of being sent away can all substantially affect the mental health of military families. Considering the support systems and resources available to these families during such times is important.
Decoding Basic Military Service Qualifications
The age, educational qualifications, physical fitness, and moral character of US military applicants are all evaluated to guarantee those pledging their service have the capacity, readiness, and capability to handle any difficulties they may encounter. These stringent standards ensure that those who sell their service are capable, prepared, and equipped to face any challenges they may encounter.
A significant requirement pertains to age. Most U.S. military branches – Army, Navy, Marine Corps, and Air Force – require individuals to be between 17 and 34 years old at enlistment time (Military.com). For Coast Guard aspirants, though, there's an upper limit set at 27 years.
Educational Prerequisites
An essential qualification for all potential recruits is having completed high school or its equivalent. However, exceptions exist for GED holders, albeit with limited opportunities within specific career fields in the military.
Beyond basic educational qualifications, Armed Services Vocational Aptitude Battery (ASVAB) test scores can play a crucial role as these need to meet specific thresholds depending on the desired field within the armed services structure.
Citizenship Status Considerations
To join the ranks of the U.S. Armed Forces, one needs to either hold American citizenship or possess legal permanent resident status, also known as a Green Card holder (USCIS).
Moral Character Standards Assessment
All prospective soldiers undergo thorough background checks during the application process; criminal records could potentially disqualify applicants based on the severity and nature of offenses committed (Law JRank).
These guidelines provide insights into what it takes to become a member of the U.S. armed forces, shedding light on possible future draft eligibility considerations, especially considering the context of the Vietnam War as a case.
Vietnam War – A Case Study
The Vietnam War, which spanned from 1955 to 1975, is a poignant case study for understanding the implications of military drafts. The United States participation in this conflict marked one of its largest conscription efforts since World War II, with over 2.7 million Americans serving.
Impact on Society During the Vietnam Era
Wealthier individuals often found ways around service through deferments or enlisting in National Guard units less likely to be deployed overseas. Many Americans questioned whether compulsory military service was fair or justifiable.
Draft evasion also became rampant during this period, further amplifying social divisions and raising questions about the effectiveness of mandatory military enlistment policies like the selective service registration process.
Military Effectiveness Amidst Drafts
Apart from societal impacts, there were concerns about combat readiness and morale among troops drawn largely from draftees rather than volunteers. An analysis by historian Christian Appy suggests that "the U.S Army's data showed that volunteers had significantly higher rates of AWOL (Absent Without Leave) incidents and desertions than did draftees." Such insights provide valuable lessons when considering the future implementation of any selective service system today.
Economic Repercussions Of Large-Scale Conscriptions
Beyond societal upheaval and questions surrounding military efficacy, large-scale drafting operations such as those seen during wartime periods like the Vietnam era can have significant economic repercussions too. Studies indicate how extensive mobilization can disrupt labor markets, causing wage stagnation while increasing inflationary pressures due primarily to increased government spending on defense budgets – factors worth considering if contemplating the potential reimplementation of any mandatory enlistment policy akin to the Selective Service System today.
FAQs to Will There Be a Military Draft in 2024
Is the US military going to start drafting?
There's no official indication from the U.S. government or defense department about reinstating a draft.
Is there a possibility of a draft?
A potential draft would require significant policy changes and Congressional approval, making it unlikely.
How likely is a military draft 2024?
The likelihood remains low due to the professionalization of our armed forces and public sentiment against conscription.
What disqualifies you from being drafted?
Certain medical conditions, criminal records, conscientious objection status, or failing physical fitness standards can disqualify individuals from being drafted.
Military Draft 2024 Conclusion
We've traced the evolution of military drafts from the annals of history. We've seen how they shaped wars and stirred social unrest.
The modern perception is a mixed bag. Some see it as an essential tool for national security, while others dread its return.
Selective service today plays a crucial role in maintaining our defense readiness. Yet, rumors and misinformation often cloud understanding.
We delved into the National Commission's upcoming findings that could reshape selective service. The possibility of female inclusion has sparked lively debates.
Health concerns related to military service cannot be ignored either. It underscores why support systems for veterans are so vital.
So will there be a military draft in 2024? Only time will tell. But one thing's for sure – change is on the horizon, and preparation is key.
If you're passionate about US Military news or considering a career with Army, Navy, Marines, Air Force, or Coast Guard; stay informed with USMilitary.com. Dive deep into insights like these and more to navigate your path confidently through any changes ahead!