(Written by L.C. Fowler, [email protected])
USMilitary.com may eliminate the military recruitment shortage because it has already historically provided up to 10,000 army prospects per month, thus wiping out the Army's 2022 downfall, missing its quota by 15,000 for the fiscal year or 25%.
Fox News reported today that the Army's recruiting crisis continues into 2023, a significant challenge that needs addressing.
This issue isn't just about numbers; it directly impacts national security.
The Army and the Navy, two of America's largest military branches, grapple with this predicament.
Failing to meet recruitment targets means fewer personnel for crucial roles – a problem that has far-reaching implications.
But why does the Army miss recruiting goals? Does it have to be that way?
Historically, USMilitary.com provided up to 750 guaranteed 'qualified' prospects to the military per day, including the Army, with one prominent branch agency director commenting, "USMilitary.com provided leads at a volume and cost-per-lead that could not be beaten." This comment followed after USMilitary.com provided up to 10,000 qualified prospects to the Army per month plus an additional 6,000 to the Navy alone, with a US Senator recommending that all branches consider USMilitary.com.
Wouldn't using creditable and long-standing companies like USMilitary.com be a better option than lowering entrance requirements?
The Role of the ASVAB in Military Recruitment
The ASVAB (Armed Forces Vocational Aptitude Battery) is a critical component of military recruitment because it functions as an enlistment gatekeeper and job eligibility determinant for various service branches. This exam serves as both an enlistment gateway and a determinant of job eligibility within the branches of the military.
Administered by the Military Entrance Processing Command, this multiple-choice test evaluates applicants' skills and knowledge in various areas, including mathematics, comprehension, and word knowledge. The combined scores from these sections create what is known as the AFQT score – Armed Forces Qualification Test Score.
This composite score determines whether an individual qualifies for enlistment into any branch and influences their eligibility for specific military occupational specialties (MOS).
Potential Barrier: Low ASVAB Scores?
In recent years, low entrance exam test scores have emerged as potential barriers hindering many young Americans from joining the armed forces. Many individuals at prime recruiting age aren't academically prepared enough to ace this rigorous examination, leading to missed recruiting goals across Army and Navy units, significantly during COVID-19, when traditional training programs were disrupted.
Many factors contribute to this trend, including declining high school graduation rates nationwide and inadequate preparation among aspiring recruits who are otherwise physically fit but fall short of the academic competencies required by demanding troops. Diversifying workout routines and mental agility tests like the ASVAB can help address this issue.
Several measures must be taken simultaneously to counteract these worsening recruiting trends. These measures range from improving educational standards nationally through policy reforms to providing future soldier preparatory courses that can help candidates improve their academic abilities before retaking the ASVAB. This ensures they don't become ineligible due to prolonged waiting periods between successive attempts if previous ones were unsuccessful.
Army Recruiting Crisis Key Takeaway: The ASVAB is crucial for military recruitment, but low scores block many potential recruits. This hurdle, declining high school graduation rates and inadequate preparation, contributes to missed Army and Navy recruiting goals. To combat this trend, measures like policy reforms improving education standards and preparatory courses for future soldiers can be effective.
Understanding the Current Military Recruitment Shortage
The landscape of military recruitment in America is currently fraught with difficulties. A dwindling number of young Americans eligible for service and the ongoing effects of COVID-19 have led to a worsening recruiting trend. The Armed Forces are encountering a challenging situation in attaining their intended numbers.
The Impact of COVID-19 on Military Recruitment
Beyond pre-existing hurdles such as low entrance exam test scores from potential recruits taking the military's SAT-style entrance exam or applicants being ineligible altogether due to health concerns like obesity or legal issues, we now see additional barriers brought about by this global pandemic. Restrictions on face-to-face interactions that traditionally foster trust between recruiters and prospective enlistees pose new challenges.
In addition, safety protocols around basic training during a health crisis may deter some individuals from enlisting. Despite initiatives like virtual career fairs designed to keep recruitment efforts alive amidst social distancing measures, these strategies haven't fully mitigated the negative impacts caused by COVID-19.
We also need to consider long-term implications; research indicates that those who received prior military medical care related to stress-induced mental health conditions could be more vulnerable during societal crises like pandemics. This suggests future events might further complicate our ability to reach recruiting goals.
Facing a recruiting crisis, the Army & Navy grapple with dwindling eligible recruits and COVID-19 challenges. Traditional recruitment strategies falter amidst pandemic restrictions. #MilitaryRecruitment Click to Tweet
Changes in Policy to Address Military Recruitment Shortage
The military is actively exploring policy changes aimed at easing the recruitment struggles. One such proposed change involves altering the military's SAT-style entrance exam rules, specifically allowing calculators during testing.
The Pentagon's Proposed Calculator Policy
This proposal was sparked by concerns over low entrance exam test scores, often rendering an applicant ineligible. Using calculators could lower this barrier, increasing enlistment rates and helping branches like the Army and Navy meet their recruiting goals.
However, it is argued that permitting calculators may not adequately compensate for the lack of mental arithmetic aptitude needed in various roles within the military and could potentially fail to tackle other factors contributing to a deteriorating recruiting picture. Critics argue that allowing calculators might devalue the importance of mental arithmetic skills vital for many roles within the armed forces. Moreover, it may not address other factors contributing to a worsening recruiting picture, such as health issues or lack of interest among prime recruiting-age individuals.
Policymakers, including House Armed Services Committee members, have voiced their worries regarding the present military recruitment crisis, and higher-ups are still weighing these policy changes.
Moving Beyond Domestic Measures: International Collaborations & Fitness Programs
In addition to calculator policies, other strategies include demanding troops diversify workout routines and introducing programs like the Future Soldier Preparatory Course to help recruits improve fitness levels and prepare for tests more effectively.
Solutions need not be limited to domestic measures; international collaborations can boost morale and attract new recruits. For instance, plans for joint navy drills with Australia offer opportunities for strengthening alliances while showcasing career prospects within navy ranks. Initiatives like these can help paint a positive image of life in service amidst otherwise challenging times.
Facing recruitment struggles, the military is considering policy changes like allowing calculators during entrance exams. Critics argue it may not address all issues but could boost enlistment rates. #MilitaryRecruitment #PolicyChanges Click to Tweet
Analyzing Alternative Perspectives on Recruitment Challenges
Regarding the recruiting slump military news investigations have been reporting, various perspectives emerge. One such viewpoint revolves around "woke" politics in these challenges.
Unpacking Claims About "Woke" Politics in Military Recruitment
The argument put forth by some suggests that this shift towards social justice topics may be off-putting for those at prime recruiting age simply because they might perceive it as political correctness infiltrating what has traditionally been seen as an apolitical institution. Critics point to instances where training materials or policies appear more focused on promoting certain ideologies rather than honing combat readiness.
This perspective, while controversial, underscores one crucial aspect: The importance of open dialogue about how societal changes impact institutions like our all-volunteer force.
Is "woke" politics impacting military recruitment? Some argue social justice focus could deter potential recruits, sparking vital dialogue on societal changes. #MilitaryRecruitment #WokePolitics Click to Tweet
Military Recruitment Shortage Strategies to Improve Military Recruitment with 2024 in Mind
In the face of a military recruiting crisis, branches like the Army and Navy are implementing innovative strategies. One such initiative is known as the Future Soldier Preparatory Course.
The Role of the Future Soldier Preparatory Course in Recruiting
This preparatory course has been designed specifically for potential recruits who may initially fail to meet weight or test requirements. The program offers an intensive regimen that combines physical training with academic preparation, aimed at equipping them for passing the military's SAT-style entrance exam (ASVAB) and thriving in their future careers within the armed forces.
Beyond preparing individuals physically and academically, this course instills discipline, enhances fitness levels, and hones critical thinking abilities – all crucial traits required by demanding troops diversify workout routines within different service roles.
Policy Adjustments: A Balancing Act Between Accessibility & Excellence
Potential policy changes have been proposed to lower some barriers to entry into service – one example being discussions around allowing calculators during entrance exams. This move could address low scores, rendering many applicants ineligible while still maintaining the high standards necessary for our all-volunteer force.
Apart from these measures, targeted marketing campaigns towards individuals of prime recruiting age who are unaware of opportunities available across various branches are also being explored. Such strategic efforts present hope amidst worsening recruiting trends currently faced by several sectors within US military services.
Army & Navy combat recruitment crisis with innovative strategies like the Future Soldier Preparatory Course. This program helps recruits meet requirements and prepares them for successful military careers. #USMilitaryRecruitment Click to Tweet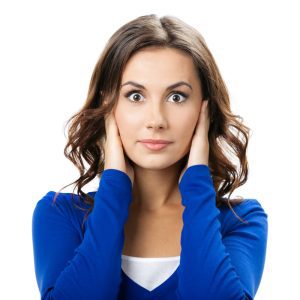 Army & Navy Grapple with Missing Recruiting Goals
Uncover why the Army and Navy miss recruiting goals, learn about the ASVAB's role, policy changes, and new strategies to boost military enlistment.
Exemplary Recruitment Success – Marine Corps & Space Force Case Studies
Despite worsening recruiting trends, the Marine Corps and the newly established Space Force have successfully met their recruitment goals. Their innovative strategies may serve as a model for other branches grappling with similar challenges.
Innovative Approaches by Marine Corps & Space Force
The Marines have effectively diversified their ranks through targeted marketing campaigns aimed at underrepresented demographics and additional support during training phases. This has helped them meet and exceed their demanding troops' diversified workout routines goals.
On a different note, the appeal of being part of something new and groundbreaking like the Space Force has worked to its advantage, attracting recruits within the prime recruiting age who are eager to be pioneers in this branch of service.
A common factor between these two success stories is an impressive online presence that connects directly with potential applicants ineligible altogether on platforms they frequent most: digital spaces, including social media channels and gaming platforms where military 'Madden tournament' and 'one life' events are held regularly.
Leveraging Digital Platforms:
The effective use of digital mediums cannot be overstated regarding modern-day recruitment efforts. From traditional social media outlets such as Facebook or Twitter to more niche ones like Twitch used for hosting virtual tournaments, both branches understand how vital it is to reach out to potential recruits online.
Pioneering Spirit:
For newer services like the U.S. Space Force, which had no prior existence before 2023, unlike others who received previous military medical care since inception, capitalizing on public interest in outer-space exploration combined with offering unique opportunities available nowhere else was vital towards achieving set targets.
Diversification Efforts
Key Takeaway: Despite facing recruitment challenges, the Marine Corps and Space Force have hit their targets by embracing innovative strategies. They've diversified ranks, leveraged digital platforms effectively, capitalized on public interest in space exploration, and fostered a pioneering spirit among recruits.
FAQs About the Military Recruitment Shortage 2023
Why doesn't the Army actively use nongovernment military firms to engage military prospects?
This typically resides with the ad agency for each military branch. Based on historical documentation with proven success, this is a logical question.
Why is the Army not meeting recruitment goals?
The Army faces challenges such as a shrinking pool of eligible young Americans, the impact of COVID-19, and high ASVAB standards, which have contributed to missed recruitment targets.
Is the Navy struggling to recruit?
Like other military branches, the Navy is grappling with issues such as stringent entrance exam requirements and pandemic-related disruptions affecting its recruiting efforts.
Is the Army desperate for recruits in 2023?
"Desperate" might be too strong a term. However, given recent trends in missing recruitment goals, it's clear that attracting recruits remains a significant focus for the Army heading into 2023.
Is the Army struggling to recruit?
Absolutely. The combination of strict eligibility criteria and external factors like COVID-19 has made it increasingly difficult for the Army to meet its recruiting objectives.
Military Recruitment Shortage Conclusion
The ASVAB is an essential part of military recruitment, serving as a portal to potential careers in the armed forces. The ASVAB is not just a test for enlistment; it serves as an avenue to explore potential vocations in the military.
The current recruitment crisis is complex and multifaceted.
A shrinking pool of eligible young Americans and COVID-19 impacts has created significant hurdles for Army and Navy recruiters.
Potential policy changes are on the horizon, like allowing calculators during exams, which could lower barriers to entry and boost enlistment rates.
However, not everyone agrees on what's causing this crisis. Critics argue that political shifts within the military might be turning away potential recruits.
Though new strategies are being explored, programs designed to help candidates meet weight and test requirements show promise in improving recruitment numbers.
Inspiration can also be found in branches like the Marine Corps and Space Force, which continue hitting their targets despite these challenges.
In summation, the Army does not have to start lowering its standards. This would be a powerful, possibly unforgiving, blow to all the Army recruits who did meet existing standards.
One foremost solution will be for these branches of the armed forces to continue using firms like USMilitary.com.