Who Are the Navy Military Police?
The Navy Master at Arms is one of the most sought-after non-special warfare ratings in the U.S. Navy.
Most commonly associated with the Army MP, the Navy MA conducts enforcement and security operations of all kinds worldwide.
Anywhere on the planet where there is a Navy asset, there is an MA there to protect it.
They perform operations in law enforcement, force protection, physical security, and anti-terrorism.
Trained in the latest, most effective law enforcement techniques available, the primary duty of the Navy Master-at-Arms, these highly trained enforcement agents often serve as a pipeline to organizations like the DEA, DHS, and FBI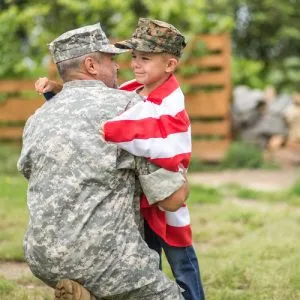 How Do I Become a Navy Military Police Master at Arms?
Due to the vast array of responsibilities an MA may hold, there may be qualifications specific to certain MA subspecialties that are not mentioned in this article.
The basic requirements of any potential Master at Arms include the following:
High school diploma or equivalent
Must be a U.S. citizen
All immediate families must be either U.S. citizens or citizens of low-threat nations
Must possess a valid state driver's license
Must be able to obtain and maintain a Secret Security Clearance
Fluent and clear in English, no impediments
Must pass a drug test within 30 days before enlistment
The first step for any prospect of the U.S. Armed Forces is to complete the Armed Services Vocational Aptitude Battery or ASVAB.
The ASVAB is designed to assess your competency in approximately 10 different areas to determine the Navy jobs for which you are best suited.
To qualify for the Master at Arms rating or MA, a candidate must have a combined score of 196 in:
Word Knowledge (WK)
Arithmetic Reasoning (AR)
Mathematics Knowledge (MK)
Mechanical Comprehension (MC)
The Navy military police MA rating is a standard 4-year enlistment commitment unless certain specialty schools are negotiated as part of an enlistment contract that requires specialized training.
Finally, the Navy Master at Arms must meet the exact moral turpitude requirements as civilian law enforcement officials.
These requirements are not waivable and will result in a denial of a Master at Arms application:
No drug-related convictions or history of drug use (excluding marijuana)
No repeated alcohol-related offenses
No sever indebtedness
No criminal offenses of any kind that are sexual in nature
No domestic violence convictions
Once candidates meet these basic requirements, they will be eligible for enlistment as a Master at Arms and pursue training.
What Does It Take to Be A Navy MA?
Upon graduation from Recruit Training (Boot Camp), you will report to the Center for Security Forces at Joint Base San Antonio in San Antonio, Texas, for Master-at-Arms "A" School.
MA "A" School will train you in basic procedures for law enforcement, force protection, anti-terrorism, and physical security.
After graduating from the 9-week MA "A" School, you will officially be designated as a Navy Master-at-Arms and given orders to your first command.
What Does A Navy Military Police Do?
Master at Arms can conduct an endless list of duties, from performing uniform inspections at the barracks to protecting nuclear assets in a combat zone.
Below are some of the most sought-after positions for a Navy MA.
Military Working Dog Handler
Dog handlers care for and train Military Working Dogs (MWDs) for search and seizure operations onboard ships, shore facilities, or combat zones.
MWDs are used to locate drugs during enforcement operations and explosive threats that present a danger to military assets.
There are limited Dog Handler positions available in the Navy, and this school is one of the most competitive to be accepted, so a Sailor interested in this role needs to be at the top of their game to have a chance.
Nuclear Security
Navy Nuclear Weapon Security Specialists provide specialized security to submarine bases and nuclear weapons facilities worldwide.
You will protect nuclear assets via heightened security procedures and Presidential Orders in this role.
There are additional requirements to qualify for such a position, and an MA candidate interested would need to speak with a Navy Counselor (NC) for more information.
Investigators
As a Navy Investigator, you will conduct individual criminal investigations and aid outside investigating agencies, such as NCIS, with studies within your jurisdiction.
Expeditionary Security
Expeditionary Security Force Specialists serve as multilateral security forces for deployed combat units.
You will provide asset security in high-threat situations, conduct search and seizure operations, and provide maritime security for threatened civilian mariners.
Navy Master at Arms
Law enforcement is not a career path for everyone, primarily when added military threats exist.
Navy Master at Arms serves a vital role in the overall Navy picture, and the Navy always needs candidates for their law enforcement program.
If you are interested in pursuing a law enforcement career and want to stand out from your peers in the community, reach out to your local recruiter and ask them how to get started.