The U.S. Army offers many opportunities for those interested in serving their country. But do you know the requirements to join the Army? Understanding the basic Army requirements and age cut-off is essential before embarking on this path.
Requirements to Join the Army
The decision to serve your country is a noble and brave one. However, before you can join the ranks of the US Army, specific requirements must be met. These criteria range from age restrictions to educational qualifications, physical fitness standards, and moral character assessments.
Army Age Limit
You must be between 17 and 34 to enlist in the US Army. Seventeen-year-olds require parental consent, while those over 34 may find it challenging due to strict recruitment policies.
Educational Qualifications
An enlistment requires a high school diploma or a General Educational Development (GED) certificate. The army also encourages further education with programs like the Tuition Assistance Program (TA), which provides financial assistance for voluntary off-duty education programs supporting soldiers' professional development.
Citizenship Status
You must be a U.S. citizen or permanent resident alien who has been physically present in the United States for at least two years before applying.
Physical Fitness Standards
All potential recruits must pass an initial fitness assessment called the Army Combat Fitness Test (ACFT). This includes six events: three-repetition maximum deadlifts, standing power throw, hand-release push-ups – arm extension, sprint-drag-carry, leg tuck, and a two-mile run.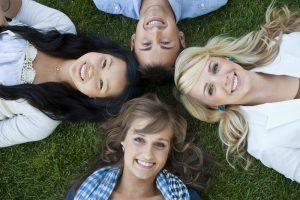 Basic Requirements
To join the U.S. Army, you must be a U.S. citizen or permanent resident, have a high school diploma (some exceptions apply), pass the Armed Services Vocational Aptitude Battery (ASVAB) test, and meet physical fitness standards.
Citizenship: You must be a U.S. citizen or hold a Green Card (permanent resident).
Educational Qualifications: A high school diploma is generally required, though some exceptions exist for GED holders with additional qualifications.
ASVAB Test: All applicants must take and pass this multi-aptitude test that helps predict future academic and occupational success in the military.
Fitness Standards: Physical health is crucial in the army; hence, potential recruits should meet specific fitness criteria set by the Army.
Cut-Off Age For Army
Regarding age limitations, prospective soldiers can enlist between 17 to 34 years old. Those under 18 require parental consent, while individuals over 34 may face challenges enrolling due to strict age restrictions. Exceptions exist for professionals such as doctors or chaplains who might qualify beyond this range, depending on circumstances. Remember these are just general guidelines – individual situations vary widely, so consulting an Army recruiter can provide more specific information.
Waivers and Exceptions
In some cases, the Army may grant waivers or exceptions to these requirements. For example, individuals with specialized skills or qualifications might be considered even if they do not meet the standard criteria. However, it's important to remember that obtaining a waiver is not guaranteed and depends on individual circumstances as well as the current needs of the Army.
The decision to join the U.S. Army is significant; understanding eligibility requirements ensures you are prepared for this commitment. Always seek advice from trusted sources such as recruiters or veterans before deciding.
Key Takeaway:
Recruiting for the
US military
is a tough gig these days. Society's changing views, declining fitness among recruits, and rising health worries are all hurdles to overcome. It doesn't help that continuous overseas wars have made fewer folks willing to sign up across all branches. And let's not forget about the Navy – long stints at sea aren't exactly selling points compared to civilian jobs. Meanwhile, the
Marines
face their battles with a reputation for grueling physical standards and hardcore training.