Requirements to join the Army can seem daunting, especially if you're unsure where to start.
You might have heard about age limits or educational prerequisites. But what does it all mean?
Digging into the specifics of these requirements is crucial for any potential recruit. It's more than being physically fit or having a high school diploma.
Understanding these requirements to join the Army, from citizenship status to ASVAB scores, will help set you on your path toward service with confidence and clarity.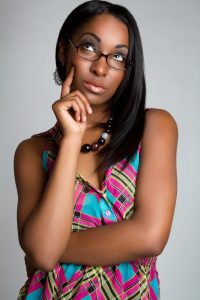 Requirements To Join The Army Table Of Contents:
Understanding the Requirements To Join the Army
Joining the Army comes with specific requirements that may seem overwhelming at first. However, you can navigate this path more confidently and clearly understand what is expected. In this guide, we'll dissect the prerequisites into more understandable pieces to assist you with understanding them better.
Citizenship: The Foundation Stone
Your journey towards joining the U.S. Army begins with your citizenship status. Are you a U.S. citizen or a legal resident? This is a critical requirement as only citizens, and legal residents are eligible to enlist in the army. The purpose behind this requirement is simple yet profound – it ensures that those defending our nation have an intrinsic stake in its welfare and values. For non-citizen legal residents who aspire to become full-fledged American citizens, enlisting can speed up their journey toward achieving this goal.
Educational Prerequisites: Your Launchpad
Moving on from residency to education, let's explore how educational background factors into army requirements. To be eligible to join the US Army, applicants must possess either a high school diploma or a GED. Education plays a crucial role in military service, and our detailed Army Enlistment Requirements page provides deeper insights into why education matters so much when considering eligibility.
Age Limit For The Army
Last but certainly not least among the prerequisites are age limits – another critical factor affecting your eligibility for joining the U.S. Army. Military regulations stipulate that individuals should be between 17-34 years old if they wish to enlist. This age limit isn't arbitrary; it reflects considerations about the physical fitness levels required by soldiers and potential career trajectories within different roles once enlisted. By meeting the requirements of being an educated citizen or resident aged between 17-34, you could potentially find yourself eligible for enrolling in America's prestigious defense force.
Key Takeaway:
Army enlistment is a serious commitment, and it's crucial to understand the eligibility requirements. Being a U.S. citizen or legal resident forms the basis of your journey. An educational minimum of a high school diploma or GED paves your path further, while age limits (17-34 years) ensure you're fit for service and potential career growth. These key elements combined.
Army Height Weight Standards
The United States Army has specific height and weight standards that all soldiers, regardless of gender or age, must meet. These requirements are crucial to maintaining the physical readiness necessary for combat situations.
Height Requirements
The minimum height requirement for men and women in the US Army is 60 inches (5 feet), while the maximum allowable height is 80 inches (6 feet 8 inches). It's important to note that these heights are measured with the soldier standing barefooted and not wearing headgear. You can check out the official army website here for more detailed information on this subject matter.
Weight Requirements
In addition to meeting specific height criteria, potential recruits must fall within specified weight limits based on height. The acceptable weight range varies widely depending upon one's stature; for example, a male who stands at 60 inches should weigh between 97-132 lbs., whereas an individual measuring up to 80 inches needs to maintain a body mass between 176-238 lbs. Similarly, females have different ranges, such as those standing at five feet should weigh anywhere from 92 -125 lbs., while taller individuals reaching six foot eight may hold weights varying from 165 -227 lbs.
If you're interested in joining the military but don't meet these requirements, don't be discouraged! Programs like The Military Weight Control Program are available, which help prospective soldiers reach their fitness goals before enlistment.
Remember: staying physically fit isn't just about adhering to regulations—it's about ensuring your health and safety during service.
Can You Join the Military with a Felony?
Whether you can join the military with a felony is not as straightforward as it might seem. Generally speaking, having a felony conviction can significantly hinder your chances of enlisting in any branch of the U.S. military. However, it's important to note that each case is considered individually and has exceptions.
Military Standards for Enlistment
All branches of the U.S. military uphold high moral character standards for enlistees, which typically disqualify individuals with serious criminal convictions such as felonies. These standards are put in place to ensure that those serving our country exhibit integrity and reliability.
Felony Waivers: An Exception
In certain circumstances, an individual may be granted what's known as a "Moral Waiver" or "Felony Waiver." This allows someone who would otherwise be ineligible due to their criminal history – including felony convictions – to enlist. It's worth noting that these waivers aren't easy to obtain; they require approval from higher authority within the recruiting command structure and often depend on factors like recruitment needs at the time nature/severity of the offense committed, among others.
Talking to a Recruiter
If you have been convicted of a felony but still wish to serve your country through military service, we recommend contacting an army recruiter directly. They will provide guidance based on your specific situation and help determine if obtaining a waiver is possible.
To sum up, while having a felony does make joining more challenging, all hope isn't lost! Each case is unique, so don't let past mistakes deter you from pursuing this honorable career path without seeking professional advice.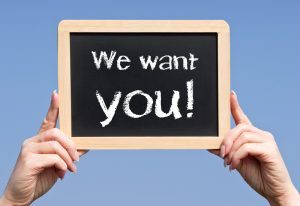 Key Takeaway:
Joining the U.S. Army isn't just about guts and glory; it's a rigorous process that demands top-notch physical fitness, medical wellness, and proper height-weight proportions. From comprehensive health screenings to grueling combat fitness tests, the army ensures you're battle-ready from day one. Remember, though, every recruit is unique – so don't shy away from
The Role of ASVAB Scores in Enlistment
But why does one test hold so much weight?
Your performance on this examination influences whether or not you're eligible to enlist at all.
Different job positions within various branches have minimum score requirements – if your score doesn't meet these, certain roles may be off-limits.
Above-average scores can lead to additional benefits such as bonuses or exceptional training opportunities.
Requirements to Join the Army
Joining the army is a significant commitment that can shape your future. Understanding the eligibility requirements, benefits, and enlistment process is important before making this life-changing decision. Here is a guide to help you navigate the enlistment process:
1. Eligibility Requirements
The eligibility requirements for joining the US Army include age limits, citizenship status, educational qualifications, and physical fitness standards. It's crucial to thoroughly understand these prerequisites before proceeding.
2. Military Occupational Specialties (MOS)
Your ASVAB scores will determine which Military Occupational Specialties (MOS) you qualify for in the army. Discuss potential career paths based on your skills and interests with your recruiter.
3. Benefits
The Army offers numerous benefits, including healthcare, education assistance through programs like the GI Bill, housing allowances, and more. Understanding these advantages is essential as they add value to your service.
4. Enlistment Process and Basic Training
Gaining insights into what happens after signing up – from basic training at boot camp to eventual deployment – will help you mentally prepare for what lies ahead.
Remember that joining the army is a significant decision, and it's essential to gather all the necessary information and ask the right questions to make an informed choice. By understanding the requirements, benefits, and enlistment process, you can embark on a fulfilling journey in the U.S. Army.
Looking to join the U.S. Army? Remember, your ASVAB score doesn't just qualify you – it can open doors to various roles and benefits. And when meeting recruiters, honesty is paramount. #ArmyEnlistmentTips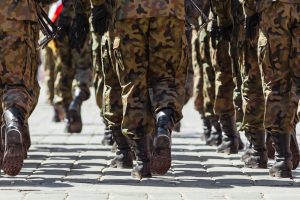 The Rigors and Rewards of Basic Training
When considering a career in the U.S. Army? Then, it would be best to familiarize yourself with basic training. This program is not a walk in the park – it is designed to test your limits while equipping you with essential skills for military service life.
Basic training, or 'boot camp' as it is often called, goes beyond mere physical drills; it offers an immersive experience aimed at molding both your body and mind. The boot camp process instills core values such as loyalty, duty, respect, selfless service, honor, integrity, and personal courage.
The rigors are real – expect long days packed with strenuous activities like obstacle courses or timed runs designed to enhance endurance and strength. But that's not all. You will also find yourself learning about everything from Army history to tactical knowledge like map reading or first aid procedures in classroom sessions.
Rewards Await Beyond the Rigor
It may sound tough, but trust us when we say that rewards await on the other side of these rigors. Completing basic training gives you a sense of accomplishment unmatched by anything else because you have proven your mettle physically and mentally.
This achievement paves the way for more opportunities within military ranks and access to educational benefits under GI Bill®, among other perks associated with serving in uniform, such as healthcare coverage or housing allowances.
Mental Preparation: Just As Important As Physical Fitness
Beyond its physical demands lies another significant aspect – the mental challenges posed by basic training, which recruits must tackle head-on. Adapting quickly to strict discipline rules while maintaining a positive attitude even when pushed out of comfort zones through challenging tasks can seem impossible initially, but ultimately teaches resilience – an essential trait required for any soldier.
Key Takeaway:
Army basic training is no picnic – it's a rigorous program designed to push your physical and mental boundaries. It involves more than just physical drills, incorporating lessons on Army history, tactical knowledge, and core values like loyalty and integrity. While the challenges are tough, they pave the way for unmatched rewards such as a sense of accomplishment, opportunities within military ranks, educational benefits
Different Career Paths within the U.S. Army
The US Army provides many possibilities, from full-time active duty roles to reserve positions like the National Guard. Army offers, you'll find a range of Army jobs, both in active duty roles and with reserve units like the Army National Guard.
If you're considering becoming an enlisted soldier, there's a whole universe of career options to explore. Enlisted soldiers are at the heart of operations – from combat to support roles, they execute orders and complete missions while honing their skills in specialized fields.
Taking on Leadership: Becoming an Army Officer
An alternative route is charting your course as an officer for more advanced training and increased responsibilities. Officers spearhead operations in these coveted leadership positions, guide soldiers into battle or peacekeeping missions, and make pivotal strategic decisions.
This isn't overly complicated; it just requires commitment and determination.
The Active Duty Pathway: Full-Time Commitment
Active duty soldiers serve full-time domestically or abroad, depending on mission requirements. These can be as diverse as intelligence gathering, logistics management, medical services, or technical support.
In addition to this dynamic work environment, active-duty service provides comprehensive benefits, including healthcare coverage and tuition assistance programs for further education during or after military service.
Serving Part-Time: Exploring Reserve Units like The National Guard
The National Guard, part of our nation's reserve components, allows individuals to serve part-time while balancing civilian life.
Whether responding swiftly during natural disasters, public health crises, when deployed domestically during emergencies, or engaging locally with communities during peacetime – National Guardsmen offer vital contributions throughout their tenure.
Whether you're eyeing up enlistment opportunities, interested in officer ranks, enthusiastic about challenges offered by active-duty roles, or excited by serving through reserves such as the National Guard – each pathway promises rewarding experiences uniquely tailored around individual interests and aspirations.
Key Takeaway:
From full-time active duty to part-time service in the National Guard, the U.S. Army offers a plethora of career paths for those with an appetite for challenge and commitment. Whether you're keen on becoming an enlisted soldier, taking up leadership as an officer or serving domestically during emergencies – there's a fulfilling journey tailored to your aspirations within the military landscape.
Maximizing Education Benefits Offered by the U.S. Army
The army is not just about serving your country; it's also a hub of opportunities for higher education without the pressure of student loans. From ROTC scholarships to Tuition Assistance programs and the benefits under the iconic GI Bill, there are various ways to maximize educational benefits in the U.S. Army.
Nurturing Future Leaders with ROTC Scholarships
Soldiers aiming to become commissioned officers after graduation have an incredible resource in the Reserve Officers' Training Corps (ROTC) scholarship program. It's like investing in your future leadership potential while studying.
These scholarships cover full tuition, handle additional costs such as booking fees, and even provide a monthly stipend during school terms. This dual focus on military training and academics can shape tomorrow's leaders.
Easing Access to Higher Education with Tuition Help Programs
Moving beyond ROTC scholarships, there's another significant benefit that soldiers can tap into – the Tuition Assistance Program (TAP). TAP covers 100% of tuition costs for off-duty hours courses at accredited institutions, making it a perfect fit for active-duty soldiers who want to further their education while serving our nation.
This help isn't limited to degree programs but extends from high school completion through vocational/technical certificates to graduate degrees, depending on individual goals and service commitments. The AMEDD Education Benefits also come into play here, offering unparalleled opportunities within the military medical field along with continuing education support.
Lifelong Learning Through GI Bill Benefits
Rounding out this suite of educational advantages are numerous provisions under the GI Bill that ease veterans' transition back into civilian life after their service tenure. The GI Bill provides substantial financial aid, covering tuition fees, housing allowance, and book supplies, allowing veterans to pursue undergraduate or graduate studies across U.S. colleges and universities. With certain conditions met, family members may also become eligible for these transferable benefits, extending the impact beyond just individuals directly involved in the armed services.
Key Takeaway:
Joining the U.S. Army is not only about serving your country but also a gateway to quality education without crippling student loans. The Army offers numerous educational benefits like ROTC scholarships for future leaders, Tuition Assistance Programs (TAP) for active soldiers, and even GI Bill provisions for veterans transitioning back into civilian life.
The Role of Parental Consent in Enlistment
You've got the drive, but do you have parental consent? If you're not yet 18, this approval from parents or guardians is crucial for starting your military journey early.
Beyond being a legal requirement, it also ensures that young aspirants understand the magnitude of their decision – an important aspect considering the commitment involved in serving one's country.
Criminal Records: An Obstacle on Your Path?
So, what else could stand between you and your uniform? Criminal records can pose significant challenges when applying for service. Even minor infractions like speeding tickets may need some sorting during application.
"Your past mistakes don't necessarily define your future with the army – waivers may apply depending on offense severity."
If criminal record worries keep nagging at you, dig deeper into The U.S. Army's policy on criminal history. It'll help clear things up.
Fitness Standards and Health Conditions: Are You Up To the Mark?
Meeting physical fitness standards isn't optional—it's critical. Staying fit aids successful completion of basic training and maintaining readiness throughout the service term.
Check out Basic Combat Training guidelines for a clearer picture of required fitness levels.
Mental health matters, too. Before proceeding with enlistment procedures, ensure any pre-existing conditions won't interfere with duty performance.
FAQs about Requirements to Join the Army
Requirements to Join the Army
If you are considering a career in the U.S. Army, you may wonder about the requirements to join. Understanding these requirements is crucial as they determine your service eligibility.
Cut Off Age For Army?
One of the first questions you may have is about the age requirements. You must be at least 17 with parental consent or 18 without it to join the army. Additionally, if you want to enlist as an active-duty soldier, you must do so before your 35th birthday.
The Army's official website provides detailed information on these requirements and any exceptions that may apply under certain circumstances.
Talking to Your Recruiter
To get specific details based on your situation, speaking with a recruiter is essential. Here are some key questions you should ask:
"Can I get a waiver if I am overage?" – In some cases, waivers may be granted for individuals slightly older than the maximum age limit, depending on their qualifications and skills.
"Does my prior military service affect my eligibility due to age?" – If you have previous military experience from any branch of service, this could extend your eligibility beyond normal limits.
"How does being in Reserve Officer Training Corps (ROTC) impact my entry into Active Duty Service?" – ROTC cadets often start their training while still in high school, which can influence when they begin active duty.
Requirements To Join The Army FAQs:
What are the five requirements to join the Army?
The five essential requirements to join the Army include being a U.S. citizen or legal resident, possessing a high school diploma or equivalent, meeting age limits (17-34), passing physical fitness standards, and obtaining satisfactory ASVAB scores.
Cut Off Age For Army?
One of the first questions you may have is about the age requirements. You must be at least 17 with parental consent or 18 without it to join the army. Additionally, if you want to enlist as an active-duty soldier, you must do so before your 35th birthday.
The Army's official website provides detailed information on these requirements and any exceptions that may apply under certain circumstances.
What disqualifies you from joining the Army?
Criminal records, medical conditions affecting physical ability, and failure to meet education or citizenship prerequisites can disqualify factors for joining the Army.
How much does the Army pay?
An active duty soldier's pay in the Army depends on rank and years of service. On average, it ranges from $20k to over $80k annually.
Can I join the military at 30?
You can enlist in the military at 30, but each branch has its maximum age limit. For instance, the U.S. Army accepts recruits up until their mid-thirties.
Conclusion
So, you've explored the essential requirements to join the army. You now understand that citizenship and education are key prerequisites.
You know the physical fitness standards required and how vital ASVAB scores are in your enlistment process.
You have a glimpse into what basic training entails and how it prepares recruits for life in service. You know about diverse career paths within active duty roles and reserve units like the National Guard.
And let's not forget those attractive educational benefits offered by the Army! From ROTC scholarships to tuition assistance programs, they can help soldiers pursue higher education without the burden of student loans.
We also shed light on additional requirements like parental consent and common disqualifications that might affect one's ability to serve our country. It's quite a journey filled with growth opportunities at every turn!