Understanding the Military Draft
The military draft, also known as selective service, is a system that allows the United States government to conscript American citizens into military service. The Military Selective Service Act established the Selective Service System during World War II and has remained integral to national security.
A Brief History of the Draft in America
The first active draft in U.S. history occurred during the Civil War when both sides found it necessary to compel male citizens to join their respective armies. However, it wasn't until World War II that a more organized form of drafting called the "draft lottery" existed. This process involved drawing numbers corresponding to birth dates from a container and deciding who would receive a draft notice for basic training.
Selective Service Registration Today
All male American citizens aged between 18 and 25 are legally required to register with the Selective Service System. While there's no active draft today thanks to our robust all-volunteer force, which has maintained military readiness since the Vietnam War ended, this registration ensures that if ever needed in future drafts for unforeseeable circumstances related to national security or defense needs, they could be quickly mobilized.
Efforts To End Or Suspend Draft Registration
In recent years, there have been calls from various quarters, including lawmakers and civil rights groups, advocating either to end draft registration or expand it to include women. They argue that maintaining such a requirement only for men constitutes gender discrimination. In contrast, others believe completing mandatory registration will further strengthen our commitment toward a voluntary enlistment-based armed forces model.
No matter where one stands on these debates about the future direction of the Selective Service Act, understanding its historical significance helps appreciate the sacrifices made by those who were drafted, particularly during the world wars and the Vietnam conflict era, as well as the ongoing importance placed upon potential draftees' role in ensuring the nation's safety should the need arise again anytime soon.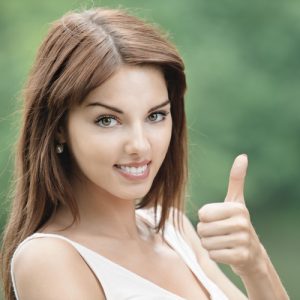 Table Of Contents:
How Does the Military Draft Work?
The military draft, also known as selective service, is a complex system that has evolved. It was initially used during the Civil War and continued through World War II and the Vietnam War. This system aims to ensure military readiness by having a pool of American citizens who can be called upon for service during national security emergencies.
Selective Service Registration
All male citizens are required to register with the Selective Service System within 30 days of their 18th birthday under the Military Selective Service Act. This act stipulates that men aged 18-25 could receive a draft notice requiring them to undergo basic training and serve in active duty if there's an active draft.
Draft Lottery System
In case of an active draft, which hasn't happened since the Vietnam War ended, those registered would be part of a draft lottery. Birth dates are drawn randomly, determining the order in which registrants are drafted into military service.
Suspend Draft Registration: An All-Volunteer Force
However, it's important to note that we currently have an all-volunteer force; hence, no one has been conscripted into military service since 1975, when end-draft registration occurred after the Vietnam War ended. Therefore, males must still register for potential future drafts on turning eighteen years old according to current law provisions. However, it doesn't mean they will automatically get drafted or sent off for basic training at any foreseeable future date unless Congress changes laws regarding this matter.
This shift towards voluntary enlistment enhances our nation's defense capabilities because volunteers typically exhibit higher motivation levels than draftees – making them more effective soldiers overall!
Military Draft 2023: What You Need to Know
The Selective Service System, a government agency, manages the military draft in the United States. The concept of a draft has been in place since the Civil War and was extensively used during World Wars I and II, as well as the Vietnam War. However, our nation transitioned to an all-volunteer force after Vietnam.
Who Can Be Drafted
All male citizens between 18 and 25, including natural-born American citizens and immigrants residing in America, must register with the Selective Service under the Military Selective Service Act. It's important to note that registration does not mean joining the military; it simply means being eligible for the draft if it were to be reinstated.
Can Women Be Drafted?
While there have been discussions about including women in future drafts due to their increasing roles in the armed forces, currently, only men are required to register for selective service.
Suspending or Ending Draft Registration
There have been calls to end draft registration altogether, given our reliance on an all-volunteer force that has effectively maintained our military readiness for several decades. However, any changes to the current system would require modifications or even repealing parts of existing laws, such as the Selective Service Act.
Until any changes are made, the current status quo remains, where young male citizens receive their draft notice if necessary.
While a national security crisis could potentially lead to the implementation of an active draft, experts believe that such a scenario is unlikely in the foreseeable future, considering the current geopolitical landscape and the strength and capabilities of the US armed forces.
Draft-Based Basic Training: A Thing of the Past?
If we revert to a drafting system similar to past wars like World War II and the Vietnam War era, basic training will play a crucial role in preparing new recruits physically and mentally before they join frontline units serving across the globe, defending American interests.
Military Draft 2023: What You Need to Know
The Selective Service System, established by the Military Selective Service Act, has long been responsible for maintaining information on those potentially subject to military service. Today, all male citizens and immigrants between the ages of 18-25 are required by law to register with the selective service.
Could Women Be Drafted?
Recently, questions about whether women could be included in future drafts have arisen. The National Commission on Military, National, and Public Service recommended ending gender restrictions for draft registration. However, as it stands today, only men are required to register.
Age Requirements for Future Drafts
The age requirements currently state that once you reach your 26th birthday, you're exempt from being drafted under current legislation. This requirement is based on readiness potential within specific age groups and has remained consistent since World War II.
A Look at History: Past Drafts
The United States has not instituted an active draft since the Vietnam War era when young American citizens were selected through a lottery system. During both World Wars and even during Civil War, drafts were implemented as part of national security measures.
Suspension of Draft Registration?
Calls to end or suspend draft registration have emerged over time. Still, these calls lack substantial support primarily because such actions might impact our military readiness negatively, especially if we need rapid expansion of our all-volunteer force in foreseeable future scenarios requiring mass mobilization.
Moving Forward: What Does This Mean For You?
Suppose any changes occur regarding expanding or suspending the Selective Service System's scope. In that case, they will undoubtedly affect millions across America – particularly those who may receive a draft notice out of the blue one day after their eighteenth birthday! As always, before making any decisions related to military service, like enlisting voluntarily or responding appropriately if receiving a sudden draft notice, make sure you understand what basic training involves,
Military Draft 2023: What You Need to Know
Unravel the mystery of the military draft 2023. Learn its impact on service members, veterans, and potential recruits in our comprehensive guide.
Can Transgender Men or Women be Drafted?
In the event of a military draft, questions often arise about who is eligible. One such question pertains to transgender individuals – can they be drafted? The answer lies in understanding the Selective Service System and its regulations.
Selective Service Registration
The Selective Service System requires all male citizens and immigrants between 18 and 25 years old to register for potential conscription into the armed forces. This registration was established under the Military Selective Service Act during World War II and has continued ever since, with some alterations over time due to changing societal norms.
Transgender Individuals & Draft Registration
As it stands today, according to current Selective Service Act rules, only biological males are required by law to register within thirty days of their eighteenth birthday. Therefore, if you were assigned male at birth but now identify as female (trans women), you must still register with the selective service system. Conversely, those assigned female at birth but identifying as men (trans men) aren't legally obligated for draft registration.
The Future Draft Scenario: Inclusion or Exclusion?
A future draft based on national security needs could potentially alter these requirements, though no changes have been proposed in the foreseeable future. It's important that we remember our history from the Civil War through the Vietnam War era when discussing any possible changes regarding military readiness and drafting policies, including an active draft scenario.
All-Volunteer Force vs. Mandatory Conscription
The US moved away from mandatory conscription after the Vietnam War towards an all-volunteer force model, which continues to date, enhancing overall military readiness while also giving American citizens a choice whether they want to undergo basic training or not without receiving a draft notice via a lottery system like before, thereby eliminating chances of suspension of individual rights during times of peace.
Females & The Military Draft
Whether females would become subject to potential inclusion in this process remains uncertain, despite calls by many advocates to end gender-based exclusions from compulsory military service obligations, given modern warfare doesn't discriminate based on gender anymore. Though there's ongoing debate around this topic, no concrete steps have been taken either way, suspending or enforcing new rules concerning women's participation in any forthcoming drafts.
Prospective Recruits and the 2023 Draft
A potential draft in 2023 could shift the dynamics for those considering voluntary enlistment. As historical trends show, a current can cause significant fluctuations in voluntary enlistment.
Recruitment Strategies Amidst Conscription
The advent of conscription may require an overhaul of military recruitment strategies. This is crucial to meet the required numbers while still attracting volunteers.
The focus might be redirected towards showcasing unique benefits exclusive to voluntary service. It's not just about filling quotas; it's also about preserving diversity within ranks and instilling a sense of dedication among troops.
Voluntary Enlistment vs. Conscription
We see stark differences when comparing voluntary enlistment experiences with conscripted service experience. Volunteering brings personal fulfillment as recruits make an active choice, whereas compulsory drafting often leads to mixed feelings due to its obligatory nature.
This distinction matters because morale is pivotal on the battlefield, influencing unit cohesion and overall effectiveness during operations. Influence on prospective recruits; indeed.
Conclusion
The military draft in 2023 could have a significant impact on our armed forces, affecting active personnel, veterans, and potential recruits.
Understanding how the Selective Service System works is crucial in comprehending the implementation of this draft.
Eligibility criteria, such as age, gender, and other demographic factors, play a vital role in determining who will be affected by conscription.
The induction process after receiving notification can be daunting, but knowing empowers individuals to respond effectively to any draft orders they may accept.
A sudden influx of recruits could alter deployment schedules or strategies, impacting current service members and veterans.
For those considering voluntary enlistment, implementing a new draft brings its challenges and opportunities in recruitment strategies, as well as personal experiences within military service.
In conclusion, whether you are preparing for potential changes due to the military draft in 2023 or simply seeking information about various career paths within the Army, Navy, Marines, Air Force, or Coast Guard, USMilitary.com has got you covered! Click here now for more detailed insights on these topics!