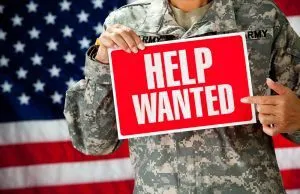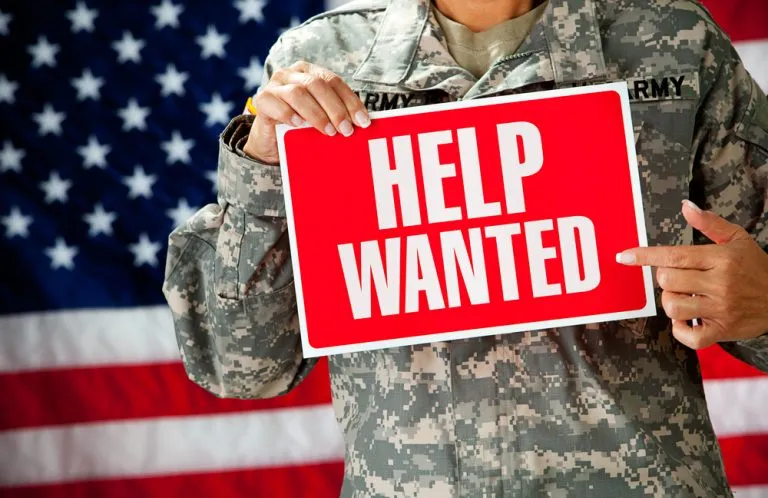 Will there be a US military draft in 2023? Will politicians jump flips for your vote, likely not. But first, what is the Selective Service?
It is a government agency responsible for maintaining information on men potentially subject to a military draft. Almost all male U.S. citizens and immigrants between the ages of 18-25 are required to register with this system, ensuring that the government has an updated list of eligible candidates in case a draft becomes necessary.
Who must sign up for the Selective Service?
U.S. Citizens: Male citizens born after December 31, 1959, must register within 30 days of their 18th birthday.
Immigrants: Non-citizen males aged between 18-25 who live in the United States must also register, including those with legal permanent resident status or undocumented immigrants.
Consequences of failing to register by age 26
Failing to comply with selective service registration requirements can lead to severe consequences. If you do not register before turning 26 years old, you may be denied some important government benefits such as:
Federal student loans and grant programs;
Certain federal employment opportunities;
A pathway toward U.S. citizenship if you're an immigrant seeking naturalization.
In addition, failure to comply can result in fines of up $250000 prison terms of five years these punishments underscore the importance of compliance with selective service requirements for all eligible individuals
Reinstating the Military Draft in 2023?
Although there is currently no active military draft, Congress holds the power to reinstate it if deemed necessary during times of crisis or war. This would require male citizens within certain age brackets (typically those turning 20) to serve in the armed forces involuntarily. In this section, we will explore historical instances of reinstating drafts and current discussions around reinstatement possibilities.
Historical Instances of Reinstating Drafts
The Selective Service System, created in 1917 to conscript men for WWI, was later used during WWII and the Vietnam War era; however, it sparked much opposition due to its usage. The Selective Service System was created in 1917 to induct men into the military for WWI. The system continued through WWII and later saw significant controversy during its use in the Vietnam War era due to widespread anti-war sentiment.
Current Discussions Around Reinstatement Possibilities
Some have suggested that, with the growing international tensions, a return to drafting individuals into military service might be necessary. However, many contend that the current all-volunteer force is sufficient for meeting manpower requirements without resorting to conscription. Additionally, advancements in technology have changed modern warfare significantly since previous drafts were enacted.
Selective Service: As part of ongoing debates about potential future conflicts requiring larger numbers of troops than are currently available through voluntary enlistment alone, some suggest revisiting selective service registration requirements or even implementing a new form of draft lottery.
Public Opinion: The idea of reinstating a draft remains controversial, with many citizens expressing concern about the potential impact on individual freedoms and questioning whether conscription is still necessary in an era of advanced military technology.
Though no official plans exist to bring back conscription, those obligated to register with the Selective Service must remain up-to-date on any potential modifications or advancements that could occur.
Women and the Military Draft
Despite the advances women have made in military roles, they remain exempt from Selective Service registration and potential drafting. However, ongoing debates surround whether this policy should change as gender equality continues to evolve.
Arguments for including women in registration requirements
In recent years, there has been an increasing push towards including women in Selective Service registration. A 2016 decision by the Department of Defense to open all combat roles to women was a noteworthy event, leading to debates about if female citizens should be included in potential draft registrations. This move sparked discussions on whether female citizens should be included in future draft registrations.
Potential impacts on female service members
Career opportunities: Including women in Selective Service could potentially lead to more career opportunities within various branches of the armed forces. As more females join these ranks, there may be increased chances for promotions and advancements due to merit-based competition.
Military readiness: By expanding registration requirements beyond just men, proponents believe that overall military readiness would improve through having access to a larger pool of qualified candidates during times when drafts might become necessary (source).
Social implications: Including women in draft registration could help break down traditional gender stereotypes and promote a more equal society. This change may encourage more females to consider careers in the military, further diversifying our armed forces.
Incorporating women into Selective Service registration remains a contentious issue with valid arguments on both sides.
Exemptions from Conscription
Even if a draft were enacted today, not everyone who registers with the Selective Service System would necessarily be called upon or qualified for service. Various exemptions exist based on medical conditions, psychological reasons, conscientious objection status, or other factors that may disqualify someone from being drafted into combat roles.
Medical and Psychological Exclusions
The military's physical and mental health standards are stringent to guarantee the safety and efficiency of its personnel. If an individual is found to have certain medical or psychological conditions during their pre-induction examination, they may be deemed unfit for service. Some common examples include chronic illnesses such as diabetes, severe allergies requiring frequent treatment, significant vision impairments without corrective lenses, and diagnosed mental disorders like schizophrenia or bipolar disorder. The full list of disqualifying conditions can be found in the Department of Defense Instruction 6130.03.
Conscientious Objector Status Process
A conscientious objector is someone who opposes participating in war due to religious beliefs or deeply held moral convictions against violence. Individuals seeking this exemption must register with Selective Service but can apply for non-combatant roles within the military (such as serving as medics) or alternative civilian service positions if their claim is approved by a local board after a thorough review process.
Register: Firstly, you need to register with the Selective Service System before turning 26 years old.
Submit a claim: If you receive an induction notice, submit a written claim for conscientious objector status to your local board within 10 days of receiving the notice. Include any supporting documents or statements from others who can attest to your beliefs.
Attend a hearing: The local board will schedule a hearing where you'll have the opportunity to present evidence and answer questions about your convictions.
Note that claiming conscientious objector status is not guaranteed, and each case is evaluated individually by the Selective Service System. To gain further insight into this procedure, check out the Selective Service System's page on conscientious objectors.
Legal Penalties for Evading Draft Registration
The consequences of failing to register with the Selective Service System can result in severe penalties. These punishments underscore the importance of compliance with selective service requirements for all eligible individuals.
Examples of Historical Draft Evasion Cases
In past instances when a military draft was active, such as during the Vietnam War, many people faced legal repercussions for evading registration or conscription. Some famous cases include boxer Muhammad Ali and singer-songwriter David Crosby. The famed professional boxer, Mohammed Ali was convicted of draft evasion in 1967 but later had his conviction overturned by the Supreme Court in 1971. Crosby spent time in prison before being released on appeal.
These examples highlight how seriously the government takes draft evasion and that it is willing to prosecute high-profile individuals who fail to comply.
Potential Impacts on Future Benefits and Opportunities
Fines: Individuals found guilty of evading draft registration may be subject to fines up to $250,000.
Prison Terms: In addition to financial fines, those convicted could face imprisonment for up to five years.
Damaged Reputation: A felony conviction can have long-lasting effects on an individual's personal and professional life due to their criminal record being public information.
Limited Government Benefits: Failing to register with Selective Service may also lead to the denial of certain federal benefits such as student loans, job training programs, and government employment opportunities.
It is essential that those who qualify to do so register promptly with the Selective Service System in order to avoid potential negative repercussions. Doing so not only fulfills one's legal obligation but also helps avoid significant penalties that could impact their future.
Avoiding the Draft through Alternative Means
If an individual lacks legal means to avoid conscription but still wishes not to serve, they may choose alternative options such as leaving the country. Therefore, potential consequences should be weighed before making a decision to flee the country.
Historical Examples of Draft Dodgers
During the Vietnam War, numerous young people attempted to escape being called up for military service by fleeing to nations like Canada or Sweden. Some were successful in avoiding conscription altogether while others faced prosecution upon their return to the United States.
Risks Associated with Evading Military Service
Felony Charges: Failing to register for selective service or attempting to dodge a potential draft is a felony punishable by up to five years in prison and/or a fine of $250,000 (Selective Service System). Negative repercussions that can last for a considerable length of time may arise from such activities.
Limited Government Benefits: Those who fail to register for selective service may be denied certain government benefits such as student loans, job training programs, and federal employment opportunities (Selective Service System Benefits). This can significantly impact one's future prospects.
Social Stigma: Evading military service during times of crisis or war might lead some people within society at large to view those individuals negatively and label them unpatriotic or cowardly, which could result in damaged relationships and potential ostracism from communities.
Immigration Complications: Leaving the country to avoid military service may result in difficulties returning to the United States or obtaining citizenship in another country. In some cases, individuals who have evaded conscription might be considered ineligible for asylum or refugee status (U.S. Citizenship and Immigration Services).
In conclusion, while there are alternative means of avoiding a potential draft, it is essential to weigh the risks and consequences associated with such actions carefully. Registering for selective service remains a legal obligation for almost all male U.S. citizens and immigrants between ages 18-25.
FAQs in Relation to Military Draft Registration in 2023
Why is registering for the draft important?
Registering for the draft ensures that the U.S. maintains a ready and capable military force in times of national emergency.
Do 18 year olds have to register for the draft?
All males aged 18 must register with Selective Service within 30 days of their birthday. This requirement applies regardless of citizenship status; both U.S. citizens and eligible non-citizens must comply.
Conclusion
In conclusion, Military Draft Registration is a crucial aspect of serving in the military. It is mandatory for all eligible individuals to register with the Selective Service System by age 26, or face serious legal consequences. However, there are exemptions available based on medical and psychological conditions or conscientious objection.
As discussions continue about reinstating the draft and potentially including women in registration requirements, it's important to understand the historical context and potential impacts on future service members. If you're interested in learning more about joining the military, visit USMilitary.com for information on opportunities and benefits. All said, it is highly unlikely there will be a military draft in 2023. Not only would it be unpopular with the draftees, but the family's and extended families as well.