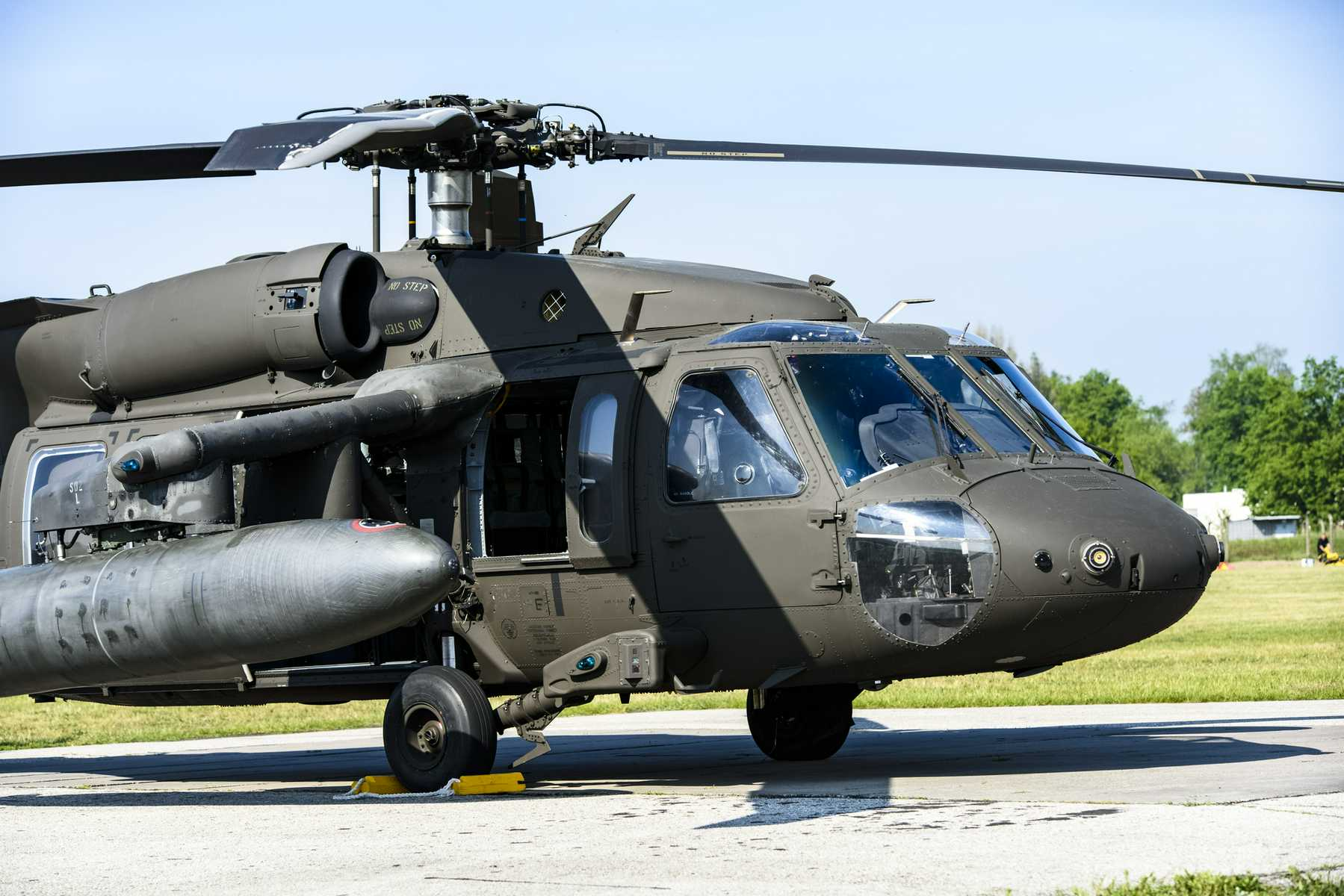 In the modern United States military, over 40% of air power is helicopters.
US military helicopters provide capabilities to every branch for almost any conceivable mission. Military helicopters first appeared in the Korean War, but it is the iconic Huey in Vietnam that cemented their legacy.
What about today? What are the top 5 military helicopters in use today? The legendary Huey is not in service any longer, but many worthy successors have expanded the role of helicopters.
5. UH-60 Black Hawk
This is the modern legend that has transported everything from troops into battle to presidents and dignitaries. The Black Hawk is a legend because it's tough, survivable in crashes, and goes over 180 mph. This makes it faster than most helicopters in the world.
The Black Hawk has become synonymous with military action, serving with distinction in every war through the 90s and 2000s. It can hold up to 11 troops and carry a load of around 10,000 pounds. Countless soldiers have deployed out of it, and thousands of lives have been saved by the Black Hawk.
4. Bell AH-1Z Viper
When it comes to military helicopters, Bell has long been a chief designer and builder. One of the most advanced helicopters in the world, the AH-1Z, has taken over for the venerable SuperCobra that was retired from active duty in 2020.
The AH-1Z is the newest in a long line of attack helicopters. These military vehicles have state-of-the-art weapons and sensor packages. They cruise at 180 mph and can even carry AIM-9 Sidewinder missiles to take out enemy air assets.
3. CH-47 Chinook
Designed and built by Boeing, this venerable helicopter has a long and storied career. Capable of carrying enormous loads of over 20,000 lbs or 55 soldiers at a time, the Chinook is a serious air asset. It is so good at its job that it will remain in service until the 2060s,100 years after it was first flown.
Many operations undertaken by the US Army would be impossible if it weren't for the Chinook.
2. SH-60 Seahawk
When it comes to Navy Helicopters, the Seahawk is the king. It has been around for almost 40 years and shows no signs of slowing down. This venerable helicopter can take out enemy submarines and transport sailors and is excellent at search and rescue.
The Seahawk is a derivative of the Black Hawk, but it has been perfected for use in Naval conditions.
1. AH-60 Apache
I don't think there's any doubt about which helicopter sits above them all. These Army helicopters are famous around the world as military weapons. Many helicopter weapons that are now ubiquitous were designed for the Apache.
The Apache has a service ceiling of over 20,000 feet but is often found doing helicopter attacks and stand-off bombardment at a much lower altitude. With twin turboshafts, the Apache is a monster that is fast and deadly.
US Military Helicopters
When it comes down to the finest helicopters in the world, one only has to look at the United States military. US military helicopters represent the pinnacle of engineering and capability. No enemy of the United States sleeps soundly knowing that these incredible machines are in our arsenal.
For more military news and knowledge, you can always trust USmilitary.com.