Are you interested in joining the US Military? If so, your next question may be what branch of the military should I join? If so, you can feel like you are navigating a labyrinth.
The intricacies, roles, and histories behind each branch might seem overwhelming. That's what separates an average Joe from a well-informed citizen.
Diving into this world is no easy feat, folks.
Consider one individual who recently shared their confusion over how the Army and Marines differ. They were utterly perplexed about which branch takes precedence in land operations or why we need both!
No wonder they felt lost!
But let's face it…
Without understanding these "branches of the US military," we can't fully appreciate our nation's defense mechanisms or honor those serving us daily.
What Branch Of The Military Should I Join Table of Contents:
What Branch of the Military Should I Join?
The first question may be, what school or job would best fit me? Ideally, you'd want 'on-the-job' training for your time in the military and later in civilian life. Please do your research since each branch has its style regarding schools, training, and the work following your training. Every branch is unique. For example, would you like to work on board a ship for 4-6 months? If so, the Navy may be a good option. I'd also talk to civilian job recruiters and ask them if they value one branch's training over the other. Think future!
The U.S. Army
With its roots dating back to 1775, the U.S. Army has been a pillar of American defense for centuries. It was reformed as the United States Army in 1784 and is now composed of three main components: active duty, reserves, and National Guard.
Active Duty Component of the US Army
Serving full-time in operational roles or support positions across various military bases worldwide defines what it means to be part of the Active Duty component within this branch. The US Army's Active Duty members are continually prepared to safeguard our nation from any potential danger.
Role of the US Army Reserves
In contrast with their Active Duty counterparts, the Army Reserve's role takes a slightly different approach by providing trained soldiers during war periods or national emergencies while also playing crucial roles domestically through civil affairs operations.
Importance of National Guard
National Guardsmen hold unique dual state-federal responsibilities assisting local communities when natural disasters strike while serving alongside active-duty troops under presidential command if called upon.
The U.S. Marine Corps
Established as a landing force for the Navy, the Marines have carved out an identity of their own with remarkable mobility and swift deployment capabilities.
This branch of the military is renowned for its rigorous training regimens that cultivate not just physical prowess but also foster an attitude of fierce loyalty among recruits.
Training Regimen in the Marine Corps
A critical component to becoming a Marine lies within their demanding boot camp training program. This exhaustive 13-week course pushes every recruit to its limits through intense conditioning, survival skills development, and combat readiness drills.
It is designed to prepare them for any situation they might face on active duty – from hostile engagements to emergency rescues – making them some of the most versatile soldiers in our armed forces.
Quick Deployment Capabilities
Beyond mere strength and skill, what sets Marines apart is their ability to respond swiftly when called upon. Their quick response capability has been honed by decades-long practices rooted in the principles laid down by Expeditionary Force doctrine.
This operational concept emphasizes deploying integrated air-ground units rapidly across vast distances so no threat goes unchecked globally. This agility makes Marines such formidable members of our nation's defense apparatus.
The U.S. Navy
Established by the Continental Congress in 1775, the U.S. Navy has a rich history of safeguarding American interests at sea and beyond. It is renowned for its strategic use of aircraft carriers during conflicts and unwavering support to Marines on their missions.
Use of Aircraft Carriers by Navy
Aircraft carriers are essentially floating airfields that provide indispensable air power capability anywhere across the globe. They empower our Air Force to operate even when permanent landing strips aren't viable options.
This isn't overly complicated; it's the military strategy at its finest – ensuring we can take flight whenever duty calls, wherever it may be.
Navy Special Warfare Combatant Crewmen: These highly trained individuals play an integral role in maintaining these mobile airstrips' operational readiness while providing critical logistical support for airborne operations from these platforms.
Military Housing Onboard: The Navy ensures comfortable living conditions onboard these massive vessels with well-equipped housing facilities catering to thousands of personnel stationed aboard them.
Duty Roster Management: Ensuring smooth operation round-the-clock requires meticulous planning, achieved through efficient roster management systems employed within each carrier's command structure.
Support Provided to Marines
In addition, a robust synergy exists between Marines and naval forces during amphibious operations, where they work hand-in-hand towards mission success – whether that involves direct combat or humanitarian assistance efforts worldwide.
Here's how:
Fleet Support: Naval fleets offer fire support using long-range guns and missiles, aiding Marine ground units engaged with enemy forces, thereby reducing potential casualties amongst our brave men standing on the frontlines.
Critical Logistics Supply: From delivering essential supplies like ammunition, food, water, etc., the Navy is crucial in supporting logistics needs for completing any task assigned to Marines.
Tactical Coordination: Both branches often conduct joint exercises honing their coordination skills necessary
Key Takeaway: The U.S. Navy, established in 1775, is a strategic force that provides critical support to Marines and utilizes aircraft carriers as mobile airfields for global operations. Its highly trained crew ensures operational readiness while maintaining comfortable living onboard these massive vessels. Furthermore, the synergy between the Navy and Marines enhances mission success through fire support, logistics supply, and tactical coordination.
The U.S. Air Force
Conceived in the aftermath of World War II, the U.S. Air Force is a vital player in safeguarding America's airspace and extraterrestrial territories.
Role of Air Force in Protecting Skies and Space Territories
In essence, securing aerial dominance forms the backbone of the U.S. Air Force mission statement. This involves tracking potential enemy aircraft or missiles and intercepting them if necessary.
Detects foreign airborne threats with advanced radar systems (Airborne Warning Control System).
Takes appropriate countermeasures to neutralize these threats before they can cause harm on US soil.
Beyond terrestrial duties, their mandate extends into space through an offshoot known as the U.S. Space Force. Their task? To shield American interests beyond Earth's atmosphere by monitoring possible hazards like hostile satellites or debris that could pose risks to US assets.
Contribution of Reserves and National Guards to the Air Force
Air reserves, along with the National Guard, contribute significantly during times of crisis or war scenarios, supporting active duty personnel not only by providing additional manpower but also bringing specialized skills acquired from civilian life, which often prove invaluable for specific assignments.
The Coast Guard
Being the oldest maritime service, founded in 1790, the Coast Guard has a vital role. It does everything from enforcing domestic and international laws at sea to ensuring boat safety and conducting rescue operations.
Enforcement Roles Played By Coast Guards
The primary duty of the Coast Guard is upholding maritime law. They are ever-watchful against illicit activities such as smuggling or piracy on American waters. Furthermore, they have jurisdiction even on international waters if any vessel threatens America's security.
Ensuring this enforcement effectively requires an army that moves precisely – like clockwork.
Boat Safety Measures Undertaken By Coast Guards
Safety measures taken by these military men standing tall include regular inspections of commercial vessels for adherence to safety standards. In addition, search-and-rescue missions when boats get into distress situations at sea showcase their commitment towards safe navigation.
Maintaining Maritime Law: This is about keeping our seas free from crime and protecting our homeland security.
Promoting Safe Navigation: Involves everything from implementing regulations for safer marine transportation systems to providing critical icebreaking services for merchant shipping along polar routes.
Lifesaving Search & Rescue Operations: An integral part of the Coast Guard's mission that involves saving lives during offshore and inland waterways emergencies.
These actions reflect their dedication to safeguarding national interests while maintaining peace within territorial boundaries.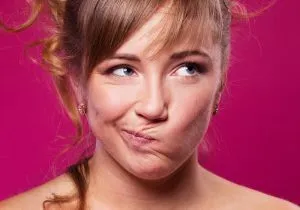 FAQs What Branch of the Military Should I Join
What are the six main military branches?
The four primary branches of the U.S. Military are the Army, Navy, Air Force, Coast Guard, Space Force, and Marine Corps.
What is the most respected military branch?
All branches hold high respect, but Marines are often perceived as highly disciplined due to their rigorous training regimes.
Why does the U.S. have different branches of the military?
Differentiation allows for specialized skills and tactics in various environments – land (Army), sea (Navy), air/space (Air Force), and amphibious operations (Marine Corps).
What is the most complex branch of the military?
"Hardest" can be subjective based on personal strengths or weaknesses. However, many consider Marine Corps training to be highly challenging.