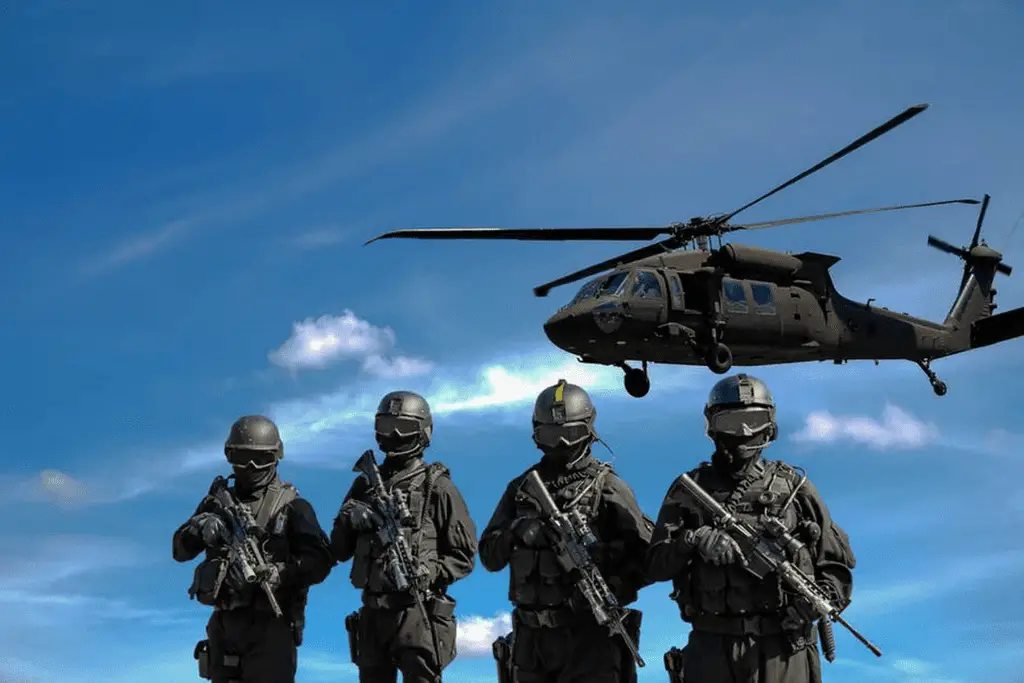 Are you ready to begin or further your career in the US military? You can become part of the military special forces, which comes with great honor. Only three percent of the U.S. military makes up the special forces.
Each special force team has different qualifications and tasks to join. Continue reading to learn how to become part of one of the most elite military force today.
What is an Army Green Beret?
The Army Green Beret is a highly selective special operations force in the United States Army. This team earned its name from its headgear, which is a green beret.
The Green Beret's expertise is in guerrilla warfare tactics. The special forces team uses these unconventional techniques to combat terrorists abroad. They are also known for completing searches and rescues and pursuing peacekeeping missions.
There are many qualifications an enlisted soldier must achieve to become a Green Beret. Some of the qualifications include:
Obtain secret clearance
Score at least 110 on the ASVAB
Serve at least 36 months after basic training
Have at least an E-3 pay grade
Has airborne qualifications
What is an Army Ranger?
An Army Ranger is another part of the United States special operation forces. Army Rangers specialize in light infantry, and they typically work in small units. Some of their missions include personnel recovery, reconnaissance, direct action raids, and airfield seizure.
Due to the intensity of their positions Army Rangers have rigid qualifications they must meet. It takes eight weeks to become an Army Ranger. Here is a list of some of the tasks Army Rangers must complete:
Complete Ranger assessment
Pass psychological and physical testing
Complete Ranger skills training
Be able to excel in fitness and workouts
What is a Navy Seal?
The Navy Seals is a special operations force that executes missions on the sea, air, and land. Navy Seals are also part of the Naval Special Warfare Command.
The Navy Seal operates missions in small units in various environments such as jungles, arctic, deserts, and so on. Typical missions include capturing or killing high-profile targets and gathering information behind enemy lines.
Since Navy Seals operations are high profile, their selection process is tedious. On average, it takes over twelve months to complete the process. Potential Navy Seals must complete:
Twelve months of BUD
Parachute jump school
Eighteen months of deployment training
Intensive specialize training
What is Air Force Pararescue?
Pararescue is part of the Air Combat Command operators and the Air Force Special Operations Command. They perform their duties in both combat and humanitarian environments.
These special force missions include rescuing and recovering aircrews behind enemy lines. Also, they can provide emergency medical treatment. They are the only elite military force trained and prepared to perform rescue operations.
Due to the intensity of missions, Pararescues has rigid qualifications. Here are some qualities Pararescues must have:
Normal color vision/ Depth perception
Proficient as a military SCUBA diver
Score a 60 on the Tailored Adaptive Personality Assessment System
Certified by National Registry for Emergency Medical Technicians
Learn More About Military Career Opportunites
There are many special operations forces you can join in the military. Ask yourself, "What is the most elite Military force to me?" to help you make your choice.
If you are still uncertain about the most elite military unit, check out our other posts. We post regularly about every aspect of the military to keep those who want to serve informed.