When considering what military branch should I join, weighing each service's unique missions, locations, and benefits is crucial. Do your homework!
This comprehensive guide you into various aspects of the U.S. Navy, Marine Corps, Army, Air Force, National Guard, and Coast Guard that could impact your decision-making process.
We'll explore how different branches focus on specific missions. Additionally, we'll compare Military Occupational Specialties (MOS) opportunities across military branches while considering cultural differences. It would be best if you also researched the schools or training that each branch offers. Which is best for your career path in the military and long after? Meaning think 'long-term' as though the military is giving you on-the-job-training and paying you for it.
Quality of life is essential when choosing a military career; therefore, we will examine daily routines and housing standards for service members in each branch. Moreover, you'll gain insight into operational tempo – deployment lengths and training phases – which vary significantly among departments.
Last, pay structure & bonuses are vital when determining the best military branch for you. But remember, think long-term. We'll cover basic pay structures shared by all services while highlighting factors affecting specialty pay/bonuses specific to certain MOS fields.
What Military Branch Should I Join?
First, look at the career path or training schools that each branch offers. What are your gifts or what career training would you like to have? When choosing a branch, it's crucial to consider its missions and locations. The U.S. Navy focuses on maritime operations, while the Marine Corps emphasizes combat readiness. The Army has bases in various countries, and the Air Force often enjoys better base locations.
The Navy's Focus on Maritime Operations
The Navy's mission is to maintain freedom of navigation across global waterways by projecting power at sea through its ships and submarines. Sailors can expect deployments worldwide to protect international trade routes from potential threats like piracy or terrorism.
The Marine Corps Emphasis on Combat Readiness
The Marine Corps' primary role is to serve as a rapid response force capable of conducting amphibious assaults or other expeditionary warfare tasks quickly. Marines train extensively for these scenarios to be prepared for any conflict situation that may arise.
The Army's Diverse Base Locations Around the World
The Army operates bases in many countries worldwide, providing soldiers with unique cultural experiences during their service time abroad. Whether stationed in Europe or the Asia-Pacific area like South Korea and Japan, troops can anticipate gaining knowledge of new languages, cultures, and customs.
The Air Force Technology While Dominating the Skies
The Air Force invests heavily in maintaining high standards in technology and dominating the skies around the globe. Air Force arguably offers the highest standards regarding military living and constantly improves living conditions at their installations, including modern housing options, top-notch recreational facilities like gyms and pools, and high-quality dining establishments on base. This makes them known for having better quality-of-life amenities compared to other branches.
Differences Between Overseas vs. Domestic Assignments:
Cultural Exposure: Serving overseas offers soldiers a chance to learn new languages, customs, and traditions.
Travel Opportunities: Being stationed abroad may provide more personal travel opportunities during leave periods.
Family Considerations: Some families might find it challenging to adapt to life in a foreign country or be separated from extended family members back home.
Choosing the best military branch depends on your individual preferences and career goals. By considering each branch's missions, locations, daily routines, and unique cultures, you'll be better equipped to decide which one aligns with your aspirations most closely.
Key Takeaway: When choosing a military branch, it's essential to consider their missions and locations. The Navy focuses on maritime operations, the Marine Corps emphasizes combat readiness, the Army has bases in various countries, and the Air Force often enjoys better base locations with high-quality amenities. Choosing the best military branch depends on individual preferences and career goals.
What Are Military Occupational Specialties (MOS)?
Each military branch offers a variety of Military Occupational Specialties (MOS) catering to different skill sets and interests. However, they also have unique personality traits and cultures associated with them. For example, the Navy is rank-conscious, whereas leadership quality varies within the Army. The U.S. Army provides many MOS choices in combat arms, logistics support, medical services, and intelligence gathering. The Air Force focuses on technical roles related to aviation maintenance or electronics systems while offering non-technical positions like security forces or personnel management.
In contrast, the Marine Corps has fewer MOS options but emphasizes versatility among its service members by training all Marines in basic infantry skills before specialization occurs. The Navy's primary focus is on maritime operations; thus, it offers many specialties related to shipboard life, including engineering technicians or culinary specialists.
The Army: Combat Arms, Logistics Support, Medical Services, Intelligence Gathering
The Air Force: Aviation Maintenance, Electronics Systems, Security Forces, Personnel Management
The Navy: Engineering Technicians, Culinary Specialists, Shipboard Life-related Roles
The Marine Corps: All-around Versatility – Infantry Skills Training Before Specialization
Cultural differences between branches
Beyond job-specific duties and responsibilities lies another crucial aspect when choosing your desired military branch: understanding their distinct cultural traits, which can impact your overall experience during service. The Navy, for instance, is known to be rank-conscious and places a high value on discipline. This can lead to more formal interactions between service members of different ranks.
The Army's culture can differ from one unit to the next; some may have a close-knit atmosphere, while others could be lacking due to leadership disparities. In contrast, Marines are often perceived as having an intense pride in their branch and sharing a unique bond with fellow Marines that extends beyond their time in service. The Air Force has earned a reputation for being more relaxed compared to other branches when it comes to daily routines or dress codes. However, this doesn't mean they don't take their mission seriously – rather they focus on maintaining professionalism without excessive rigidity.
Key Takeaway: Each military branch offers different Military Occupational Specialties (MOS) catering to various skill sets and interests. The Army provides an extensive range of MOS choices, while the Marine Corps emphasizes versatility by training all Marines in basic infantry skills before specialization occurs. Understanding cultural differences between branches is crucial when choosing a desired military branch as it can impact your overall experience during service.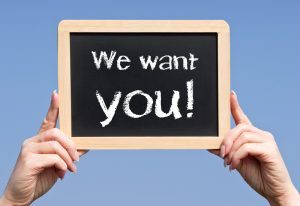 The Military Branches Offer Varied Qualities of Life… Which Best Suits You?
The life of a service member may be quite distinct depending on the branch they select. Each branch has its unique daily routine, housing standards, and work culture that can impact your quality of life. Here's what you need to know:
The Navy operates on a 24-hour schedule while at sea, with sailors working long hours followed by shorter rest periods. The Army starts with early morning physical training and ends around 5 p.m. The Air Force focuses on technology and innovation, resulting in a less physically demanding daily routine.
Each branch offers different housing options. The Navy has cramped shipmates or barracks-style accommodations. The Army has shared rooms or modern apartment-style units. The Air Force has newer facilities that provide comfortable living spaces for service members and their families.
It's also important to consider other aspects of military life, such as access to childcare, recreational opportunities, and education benefits like the Post-9/11 GI Bill. By researching these factors before committing to a specific branch, you'll be better prepared for the unique challenges of serving your country while maintaining a high quality of life throughout your military career.
Operational Tempo Best For You?
Conventional forces and special operations units have different deployment lengths, making considering the branch's operational tempo essential. Deployment lengths vary among branches. U.S. Navy sailors deploy for six to nine months on ships or submarines, while U.S. Army soldiers may experience 12-month deployments depending on their unit and mission requirements. U.S. Air Force members generally have shorter deployment durations than other branches, ranging from four to twelve months. The U.S. Marine Corps, known for its rapid response capabilities, often deploys its personnel for seven-month stints.
Before deploying overseas or engaging in domestic missions, service members undergo various training phases that prepare them for the challenges. These training programs differ across branches due to each one's unique operational focus:
Navy: Sailors participate in pre-deployment workups that include individual skillset training and group exercises to ensure their ship or submarine is ready for deployment.
Army: Soldiers undergo extensive training in their specific Military Occupational Specialty (MOS) and participate in unit-level field exercises before deploying. Additionally, they may attend specialized schools such as Airborne or Ranger School, depending on their career path.
Air Force: Airmen complete technical school after basic training to learn the skills needed. They then join operational units where they continue to train and prepare for deployments through various readiness exercises.
Marine Corps: Marines complete MOS-specific schooling followed by pre-deployment workups that include rigorous combat training events designed to build cohesion within the unit and enhance mission readiness.
Understanding the operational tempo across military branches can help you decide which branch best aligns with your personal goals and lifestyle preferences. Each military branch has unique pre-deployment training programs tailored to its mission requirements. As you weigh these factors against your priorities, remember that serving in any capacity will ultimately contribute towards maintaining our nation's security and global presence. All branches follow a standardized basic pay structure based on rank and years of service. This ensures consistency among Army, Navy, Marine Corps, Air Force, and Coast Guard personnel with comparable experience levels. The annual National Defense Authorization Act sets these rates for all services.
Service members can earn additional compensation through specialty pay or bonuses tied to their specific MOS or career field. These incentives vary from one branch to another due to factors such as:
Demand for specific skills or expertise: Some specialties offer higher bonus amounts as an incentive for recruitment or retention.
Hazardous duty: Service members working in dangerous environments may receive hazard duty incentive pay.
Language proficiency: Those proficient in critical foreign languages could qualify for a Foreign Language Proficiency Bonus (FLPB).
Tips for Researching Financial Incentives in Your Desired MOS
Research the financial incentives available within your desired MOS to decide which military branch is best for you. Here are some tips:
Visit the websites of each branch for information on pay structures and bonuses, then contact a recruiter to learn about current bonus offerings and eligibility requirements.
Contact a recruiter: Speaking directly with a recruiter can provide valuable insight into current bonus offerings and eligibility requirements.
Consult online forums or social media groups: Many service members share their experiences regarding bonuses and specialty pay on platforms like Reddit or Facebook groups dedicated to specific branches or career fields.
In summary, while basic pay remains consistent across all branches of the U.S. military based on rank and time served, there may be differences in specialty pay/bonuses depending on your chosen MOS within each specific branch. By researching these financial incentives thoroughly before committing to a particular service branch, you can maximize your earning potential throughout your military career.