The largest military base in the United States is a testament to the country's defense prowess and strategic importance.
Fort Bragg, sprawling over 163,000 acres in North Carolina, stands tall as this mighty fortress. But what makes it so significant?
Digging deeper into Fort Bragg's history and role unveils its critical contributions to America's defense mechanisms.
Not only does it house an impressive population of service members, but it also holds immense historical value that echoes through its longstanding structures. Indeed, understanding the largest military base in the United States goes beyond just numbers and area coverage.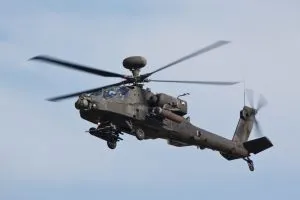 Where Is Fort Bragg Table Of Contents:
How Big Is Fort Bragg: The Largest Military Base in the United States
As we delve into the details, let's first acknowledge that Fort Bragg, located in North Carolina, is the largest military base in our nation. It spans an expansive 163,000 acres, making it a truly colossal establishment.
This behemoth of a base is home to a thriving population estimated at 238,646 individuals. It operates like an independent city, pulsating with its unique rhythm.
A closer examination reveals approximately 57,000 service members dedicated to safeguarding our freedoms. Their tireless efforts are complemented by roughly 11,000 civilians who ensure the smooth functioning of this massive installation.
Beyond these figures, there are approximately 23,000 dependents who form an integral part of this dynamic community. Every person contributes to what sets Fort Bragg apart and makes it genuinely grand among other bases across America.
An Insightful Journey Through History
To truly recognize the magnitude of Fort Bragg today, it is necessary to comprehend its origins in history. How did it evolve from mere plans on paper to a significant landmark? To answer these questions, we must travel back nearly a century when construction began for World War I preparations.
Making Its Mark As The Home Of Airborne And Special Operations Forces
In modern times, however, Fort Bragg bears another distinguished title – "Home of the Airborne and Special Operations." This recognition is not merely about housing elite forces; it symbolizes a decades-long commitment to specialized training and excellence that sets apart the United States' defense capabilities on global platforms.
Where Is Fort Bragg?
Fort Bragg is located in North Carolina, and Fort Bragg is the largest military base in the United States by population. It covers over 251 square miles and houses over 50,000 active-duty personnel. Fort Bragg is a major U.S. Army airborne forces and Special Operations Command hub.
A Brief History of Fort Bragg
The establishment of Fort Bragg dates back to 1918 during World War I, when it was used as an artillery training ground. Named after Confederate General Braxton Bragg, it has grown exponentially since its inception and now plays a crucial role in America's defense strategy.
Military Units at Fort Bragg
The 82nd Airborne Division, renowned for their readiness to deploy anywhere worldwide within just eighteen hours' notice, calls this base home. Other prominent units include the XVIII Airborne Corps, US Army Special Operations Command (USASOC), and Joint Special Operations Command (JSOC).
Facilities at Fort Bragg
Beyond serving military needs, Fort Bragg also provides comprehensive facilities that cater to servicemen/women's families residing on base, such as schools from elementary through high school level education. The base boasts medical clinics and hospitals, ensuring top-notch healthcare services are available round-the-clock for all residents.
Civilian Opportunities at Fort Bragg
In addition to providing opportunities for service members, Fort Bragg offers numerous civilian job openings ranging from administrative positions to teaching jobs and even medical professions. These roles are integral in supporting the operations of the army post and the well-being of those living there.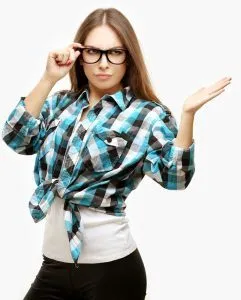 What to Do in Fort Bragg Military Base
Fort Bragg, North Carolina, is a bustling hub for active-duty soldiers, veterans, and their families. But beyond its military operations, Fort Bragg offers an array of activities catering to various interests.
Explore The Local Museums
If you're interested in learning about military history, The Airborne & Special Operations Museum is a must-visit destination on post. This museum provides visitors with an immersive experience of U.S. airborne and special operations from WWII till today. Another noteworthy spot is the 82nd Airborne Division War Memorial Museum, which showcases the history of America's famed division.
Nature And Outdoor Activities
Fans of outdoor recreation will not be disappointed either, as there are plenty of opportunities for fishing at Smith Lake or hiking through one of many nature trails scattered throughout the area, like All American Trail. You can also enjoy golfing at Stryker Golf Course or relax with family picnics at Twin Lions Park.
Cultural Experiences
You can soak up local culture by visiting downtown Fayetteville, where various festivals take place throughout the year, such as Dogwood Festival and International Folk Festival. Arts Council Festivals offer arts performances, food vendors, and crafts exhibits, giving you a taste of the diverse cultures in this community.
Sports And Fitness Facilities
The base boasts excellent sports facilities, including Cleland Ice Rink for ice-skating enthusiasts or Towle Stadium for those who love watching football games live. Numerous fitness centers also offer group exercise classes and personal training sessions catering to all fitness levels. Remember that while exploring these options, it's important to respect regulations set out by military authorities to ensure safety within Fort Bragg's premises.
Where is Fort Bragg, NC?
Nestled in the heart of North Carolina, Fort Bragg stands as a testament to the military prowess of the United States. It is located just west of Fayetteville and approximately 55 miles south of Raleigh, making it easily accessible from major highways.
A Brief History of Fort Bragg
The establishment of Fort Bragg dates back to 1918, when it was used as an artillery training ground during World War I. Named after Confederate General Braxton Bragg, who fought in the Mexican-American War and the Civil War, this base has evolved into one of the most significant military installations worldwide.
Fort Bragg served primarily as a field artillery post in its early years, focusing on development and training. However, over time, it expanded its reach by becoming home to various units, including airborne forces during World War II, marking this installation's turning point.
Fort Bragg Today
Today, Fort Bragg, spreading across more than 251 square miles (650 km2), is recognized as one of the largest military bases globally, housing around 50 thousand active duty personnel. Notably known for being headquarters to XVIII Airborne Corps and Special Operations Command, among other critical components, these elite groups are responsible for notable missions like Operation Just Cause in Panama or Operation Desert Storm in Iraq.
This historic institution serves our nation's defense. It contributes significantly to the local economy, providing employment opportunities directly and indirectly within surrounding communities, thus playing an essential role beyond its primary function.
Unveiling the Largest Military Base in the United States
For those seeking to know the largest military base in the United States, Fort Hood is it. The title goes to Fort Hood, located right in Texas.
This colossal base spans 214,968 acres and houses some of the nation's key units like III Corps and 1st Cavalry Division. But it doesn't just stop at being an operational powerhouse for our Army; Fort Hood also serves as an advanced training ground for soldiers preparing for deployment.
The Community Impact of Fort Hood
But there's more to this massive base than meets the eye. It plays a crucial role within its local communities, too. According to census data, home to approximately 36,500 active-duty personnel and their families, it significantly impacts Central Texas' economy and culture.
You might be asking yourself: How can such a large-scale operation impact everyday life? Well, when thousands of individuals live on-base – shopping locally, attending schools – they naturally contribute to the society around them.
Career Opportunities at Fort Hood
Fascinated by what you've learned so far? If yes, why not explore career opportunities within this vast installation? Visit GoArmy.com to understand how you could potentially fit into this dynamic ecosystem.
Beyond providing security to our great nation, serving here could give your professional journey new dimensions while contributing meaningfully to local communities. So take that leap – who knows where it might lead?
Where Is Fort Bragg Conclusion
What Makes Fort Bragg Military Base Special?
Located in North Carolina, Fort Bragg is the largest military base by population in the United States. It plays a crucial role in America's defense mechanism and boasts a rich history that adds to its unique character.
A Hub for Special Operations Forces
The primary mission of Fort Bragg revolves around hosting major units from the U.S. Army. Among them, the XVIII Airborne Corps and Special Operations Command stand out. The latter includes elite forces like Delta Force and Green Berets, making this base critical to national security operations at home and abroad.
A Rich History
Fort Bragg is not only significant because of its current role; it also has an impressive historical background. Established during World War I, it has served as a crucial training ground for soldiers throughout various conflicts, including World War II, the Korean War, the Vietnam War, and, more recently, the wars in Iraq and Afghanistan.
An Economic Powerhouse
Beyond its military significance, Fort Bragg plays a substantial economic role in North Carolina. With over 50,000 active duty personnel, civilian employees, and their families calling it home, the base contributes billions of dollars annually to the state's economy.
Dedication Towards Community Building
In addition to its military functions, Fort Bragg is dedicated to community building. The base hosts numerous events, such as concerts, festivals, and sporting activities, which enhance morale and foster unity within the ranks. These efforts extend beyond the base borders into local communities, where service members regularly volunteer, strengthening ties between civilians and military personnel.
This gives you just a glimpse into what makes Fort Bragg stand out among other US military bases — whether through its sheer size or strategic importance.