Dr. Scott A. Ostrow, Lt Col, USAF (Retired)
Throughout my 27-year military career (as enlisted and officer, Active Duty and Reserve), I was given several opportunities to serve in recruiting. As an Air Force JROTC instructor, I am often asked for advice from my students regarding enlisting in the military on which military branch to join. Unfortunately, sometimes students ignore my advice, and all too often, they never ask for it in the first place.
Instead, they rely on the information they receive from recruiters, and, unfortunately, many times, they rely on information about another branch from another service's recruiter, for instance, getting advice from an Air Force recruiter about the opportunities available in the Army. Based on my newly released Third Edition of Guide to Joining the Military, I have compiled this article about choosing the right branch for you to join (Peterson, 2013).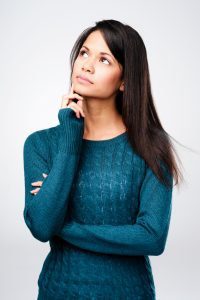 Which Branch of the Military Should I Join?
This article is meant to serve as a starting point for those who have already decided to join the military but want to compare what each branch has to offer and for those still deciding whether or not the military is the right choice for them. The first part of this article is devoted to helping you create a needs assessment to determine which if any, branch meets your needs the best. The second part defines the mission of each branch and provides a short comparison of each service's Basic Training.
Part I
If you are seriously considering joining the military, you probably have checked out at least two branches. I advise you to check them out, even if it means just visiting their recruiting website. Although I was not interested in joining the Army, I looked at its brochures first to learn a little about its programs before I made my final decision (of course, there was no Internet then).
A word of caution, though, on which military branch to join: sometimes (in reality, most times) recruiting brochures and websites do not tell the complete story, and it is difficult to base your decision either for or against the contents of a brochure or website. When I was a recruiter, people always told me they weren't interested because of what they had read about it in a brochure. I'd usually say, I understand why you wouldn't be interested in joining, but how could you be interested in something you know little about? That's why I'd like to take a few minutes to meet with you in person and tell you a little more about your opportunities.
The sales talk. Perhaps, but it was the truth. Would you buy a car based solely on the information contained in a brochure or website? Probably not! And unless you hated the vehicle based on the information in the booklet, you would probably not completely dismiss it as an option.
Choosing the Military Branch To Join (Needs Assessment)
It would be best if you had listed your primary motivators before entering the recruiter's office. Whether your list was long, containing such items as money for college, job security, opportunity to travel, technical training, and good pay, or included only one thing, such as having full-time employment, the number of items on your list is not what's important. What is important is that you can satisfy those motivators.
Whatever your list contains, the first course of action is to collect your list of primary motivators and put them in order of importance to you. This process, known as rank ordering, will help you determine if you should proceed with the enlistment process.
However, it should be noted that you may not have all the information necessary to determine whether you should enlist. For instance, if your most crucial primary motivator is receiving technical training, you will not know if the military can meet this motivator unless you have taken the Armed Services Vocational Battery (ASVAB) and physical examination. If this is the case, you must assume that you will qualify for technical training and base your decision on the information provided to you by your recruiter.
MAKING A CHOICE AS TO WHICH MILITARY BRANCH SHOULD I JOIN
After checking into the military branches that interest you, if there is only one choice, your decision has already been made (although I would have to question what you have based your decision on). But, if you are like most people (most people, that is, who have read my book and are taking my advice), you will have at least two branches in mind.
Choosing the right branch of the military for you is the same process that you should have used to determine if joining the military was right for you. You should start with your list of primary motivators and use the 'yes/no' method to determine whether each branch can meet all or some of those motivators. Once you've decided which branch or branches can best meet your motivators, it's time to compare those branches. What the first branch meets, the second may not, but what the first branch doesn't, the second one might meet. Remember to look for the negative aspects as well as the motivators of each of the branches as you compare.
After making your comparisons, you may still find yourself with more than one choice. What do you do then? You could flip a coin, but I wouldn't advise it. Instead, you may want to look at some of these factors:
Length of enlistment: Some branches may require a longer term to offer the same benefits you could receive from another branch.
Advanced pay grade: You may be entitled to an advanced rank in some branches based on specific enlistment options.
Length and type of training: How long will the training you'll receive take? Usually, the longer the training, the more in-depth and useful it is. You'll also want to consider how useful the training will be once you've left the military.
Enlistment bonuses: I caution you about using an enlistment bonus as the only factor in deciding which branch to choose. If it comes down to a tie between two branches and only one offers a bonus, it's not a wrong reason to choose that branch.
Additional pay and allowances: You may be entitled to extra pay that can only be offered by a particular branch. For instance, if you join the Navy, you may be entitled to Sea Pay and Submarine Pay, something not available if you join the Air Force.
Ability to pursue higher education: Although all the military branches offer educational benefits, you must consider when you will be able to take advantage of these benefits. When will you attend classes if you are in a job requiring 12-hour shifts and being out in the 'field' a great deal? Even online courses may be challenging to accomplish in the field.
Once you have considered these factors, and perhaps some of your own, you should be able to decide which branch is right for you. If you still haven't selected one branch over another, though, consider the following:
Ask your recruiter if you can speak to someone who has recently joined.
If there is a base nearby, you may be able to get a tour to get a look at its facilities.
You may want to look for online blogs catering to military members and then ask many questions.
Talk to friends and family members who are currently serving in the military. However, be careful not to talk to individuals who have been out of the military for a while because they probably do not understand today's military. Also, avoid individuals who left the military under less-than-desirable conditions (for example, someone discharged from Basic Training for non-compatibility).
Guard and Reserve Opportunities
Other alternatives available are the Air National Guard, the Army National Guard, and the Reserve components of the Air Force, Army, Coast Guard, Marine Corps, and Navy. At this point, it is essential to mention that depending on your primary motivators, the Guard and Reserve may be a more viable option for you than Active Duty.
You should seriously consider the Guard and Reserve if:
You have deep roots in your local community and do not desire to leave home.
You are attending college full-time and wish to continue at your current school.
You currently have a full-time career and are only looking for additional income or some additional skills that you can apply to your full-time job.
The Guard and Reserve would probably not be an option for you if:
You are looking for full-time employment.
You desire to leave your current surroundings.
When choosing between Active duty and the Reserve, apply the primary motivator principles to help you decide your course of action.
Part II
Despite what you may see online, on television, or from recruiters, the military's mission is not to provide its members with skills they can use when they leave the military or to provide funding for college. Although those benefits, and others, may be a byproduct of military service, the true mission of the United States Military is national defense. Although similar, each branch provides national security in its unique way (listed below).
ARMY
Regardless of component, The Army conducts both operational and institutional missions. The operational Army consists of numbered armies, corps, divisions, brigades, and battalions that run full-spectrum operations worldwide. The institutional Army supports the operational Army. Institutional organizations provide the infrastructure necessary to raise, train, equip, deploy, and ensure the readiness of all Army forces. The training base provides military skills and professional education to every Soldier and members of sister services and allied forces. It also allows The Army to expand rapidly in times of war. The industrial base provides world-class equipment and logistics for The Army. Army installations provide the power-projection platforms required to deploy land forces promptly to support combatant commanders. Once those forces are deployed, the institutional Army provides the logistics needed to support them.
The Army's mission is to fight and win our Nation's wars by providing prompt, sustained land dominance across the full range of military operations and spectrum of conflict in support of combatant commanders. The Army does this by:
Executing Title 10 and Title 32 United States Code directives includes organizing, equipping, and training forces for prompt and sustained combat operations on land.
They are accomplishing missions assigned by the President, Secretary of Defense, combatant commanders, and Transforming for the future.
AIR FORCE
The mission of the United States Air Force is to fly, fight, and win in air, space, and cyberspace.
To achieve that mission, the Air Force has a vision of Global Vigilance, Reach, and Power. That vision orbits around three core competencies: developing Airmen, technology for warfighting, and integrating operations. These core competencies make our six distinctive capabilities possible.
Air and Space Superiority
With it, joint forces can dominate enemy operations in all dimensions: land, sea, air, and space.
Global Attack
Because of technological advances, the Air Force can attack anywhere, anytime, and do so quickly and with greater precision than ever before.
Rapid Global Mobility
Responding quickly and decisively wherever needed is key to maintaining rapid global mobility.
Precision Engagement
The essence lies in the ability to apply selective force against specific targets because the nature and variety of future contingencies demand both precise and reliable use of military power with minimal risk and collateral damage.
Information Superiority
The ability of joint force commanders to keep pace with information and incorporate it into a campaign plan is crucial.
Agile Combat Support
Deployment and sustainment are keys to successful operations and cannot be separated. Agile combat support applies to all forces, from permanently based to contingency buildups to expeditionary forces.
COAST GUARD
For over two centuries, the U.S. Coast Guard has safeguarded our Nation's maritime interests in the heartland, ports, at sea, and around the globe. They protect the maritime economy and the environment, defend our maritime borders, and save those in peril. This history has forged the Coast Guard's character and purpose as America's Maritime Guardian. Always Ready for all hazards and all threats.
Today's U.S. Coast Guard, with nearly 42,000 men and women on active duty, is a unique force that carries out an array of civil and military responsibilities touching almost every facet of the U.S. maritime environment.
The Coast Guard's motto is Semper Paratus, meaning "Always Ready."
By law, the Coast Guard has 11 missions:
Ports, waterways, and coastal security
Drug interdiction
Aids to navigation
Search and rescue
Living marine resources
Marine safety
Defense readiness
Migrant interdiction
Marine environmental protection
Ice operations
Other law enforcement
MARINE CORPS
The Marine Corps has been America's expeditionary force in readiness since 1775. The Marines are forward deployed to respond swiftly and aggressively in times of crisis. They are soldiers of the sea, providing forces and detachments to naval ships and shore operations. They are global leaders, developing expeditionary doctrine and innovations that set the example and leading other countries' forces and agencies in multinational military operations. These unique capabilities make them "First to Fight" and our nation's first line of defense.
NAVY
The mission of the Navy is to maintain, train and equip combat-ready Naval forces capable of winning wars, deterring aggression, and maintaining freedom of the seas.
BASIC TRAINING
To meet their missions, each military branch must train and indoctrinate its enlisted members. The initial military indoctrination occurs in Basic (or Recruit) Training. Although similar, each branch maintains its unique Basic Training, which aims to transform young men and women into Soldiers, Sailors, Marines, Coast Guardsmen, and Airmen. The table below gives a quick comparison of each branch's Basic Training.
All military branches require trainees (recruits) to pass physical fitness tests. The physical requirements vary from branch to branch; however, they are all similar. Some branches also require trainees to pass a swim test to graduate. In all cases, you must prepare for the physical fitness and swim tests before arriving at Basic Training.
Although Basic Training is a significant part of your initial military service, it should not be used as the sole reason for choosing one branch over another, especially if considering making the military a career. Do not base a decision you will need to live with for 20 years based on the first 8 to 12 weeks of your enlistment.
Branch Length of Training Location(s) Swim Test
Air Force 8.5 Weeks Lackland Air Force Base, TX No
Army 10 Weeks Ft. Benning, GA
Ft. Jackson, SC
Ft. Knox, KY
Ft. Leonard Wood, MO
Ft. Sill, OK No
USCG 8 Weeks Cape May, NJ Yes
Marines 12 Weeks Parris Island, SC
San Diego, CA Yes
Navy 8 Weeks Great Lakes, IL Yes
Notes: All female Marine recruits must attend Parris Island, SC, for Recruit Training. Army Basic Training locations depend on MOS (military specialty). While most trainees complete Basic Training on time, some are set back in training and, therefore, take longer to complete training.
SUMMARY
Deciding to join the military is important: Deciding which branch to join is equally important! It's not enough to decide based on the information you received from a recruiter or a website. The purpose of this article was to introduce you to the military branches and to provide some guidance in choosing which branch to join. It was not the intent.
Find your nearest military recruiter here!