Should I join the military is a question many young adults grapple with, especially when considering their future careers and life paths.
Given the gravity of enlisting in the armed forces, one must not make such a decision hastily. It's a commitment that requires discipline, resilience, and dedication.
Contemplating enlistment in the armed forces necessitates having all pertinent information at your disposal.
Weighing up benefits such as career opportunities, financial stability, educational prospects and with personal growth potential can play an integral role in shaping your decision to join the military.
Should I Join The Military Table of Contents:
Understanding the Military Life
Military life, whether on active duty or in the National Guard, is a world unto itself. It begins with basic training – an intense process designed to transform you from a civilian into a soldier ready for a service commitment.
The Training Process
Boot camp isn't just about physical fitness; it also tests your mental resilience. Every year, thousands of Americans consider serving their country and face challenges they never imagined during this phase. To better prepare yourself, it's important to understand the 10 Steps to Joining.
Daily Routines and Responsibilities
Beyond the rigors of training lies the reality of day-to-day military life, where discipline rules supreme. Whether you serve as an enlisted member or a commissioned officer, each day brings structured routines that promote unity and shared responsibility.
Your duties will depend on your specific military job within branches like the Army, Marines, Navy, Air Force, National Guard, or Coast Guard. For more insight into each branch's specifics, explore our guides: Army Guide, Marine Guide, etc.
Now that we've given you an idea of what military life entails let's explore the career opportunities available across different service branches.
Career Opportunities in the Military
Are you considering joining the military? You may find many career options that fit your talents and aspirations. The military is not limited to combat roles; diverse job placements are available that align with your skills and interests.
Finding Your Path with ASVAB
The first step in exploring these opportunities is understanding your own potential, and this is where ASVAB comes into play. ASVAB is not some mysterious ritual or a hurdle to overcome; it is an invaluable tool specifically designed to assess your abilities and match them with suitable careers within the armed services.
The ASVAB Study Guide will help you prepare effectively, while the ASVAB Practice Test provides an accurate simulation of what you can expect on test day. If things seem confusing at first, don't worry. We offer info on ASVAB scores for the Army, Navy, and Air Force to help you understand what's needed to qualify for particular roles.
Let me draw your attention to one particular branch: the Army. The Army offers a wide array of careers, ranging from combat operations to logistics management. These experiences are highly sought by employers outside the military, which adds weight to your future job placement prospects.
Financial Stability and Benefits: A Pillar of Military Service
The decision to join the military is significant, often prompted by various factors. One compelling reason is the promise of financial stability it offers.
In terms of pay benefits, your time in service in the military ensures a regular income stream that contributes towards building solid financial footing. But that's not all; additional perks like living stipends cater to housing and food expenses while you serve.
"The Army doesn't just provide an opportunity to serve but also opens doors for steady earnings with incentives."
An enticing aspect worth mentioning here is Enlistment Bonuses. These bonuses vary depending on several parameters, including your role and expertise level within the army. They can significantly boost your earning potential during service.
A Pathway Towards Long-term Financial Security
Beyond active duty, serving in the army continues to offer financial advantages through career development support and job placement assistance programs. The goal? To ensure continuous financial stability even after leaving active duty service.
Now, as we shift our focus from monetary rewards, let's delve into another critical benefit associated with joining the military – educational opportunities.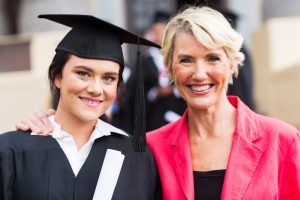 Unlocking Educational Opportunities through Military Service
The choice to join the armed forces is usually motivated by many things, including gaining access to plentiful educational possibilities. The U.S. military offers various programs that provide its members with both higher education and technical training.
A noteworthy advantage is tuition assistance, which allows service members to work towards their college degree without incurring significant financial burden. This benefit extends beyond conventional subjects, with various occupational training courses available for those interested in specialized fields.
For instance, the AMEDD Education Benefits program, designed specifically for healthcare professionals within the army ranks, provides comprehensive medical discipline-specific education benefits and technical training opportunities.
"Not only does this contribute significantly towards career advancement while serving but also equips individuals with invaluable skills applicable post-military."
In addition to these individual programs, certain branches even cover full college tuition costs as part of their recruitment packages – a massive relief from potential student loan debt.
Moving Beyond Academics: Healthcare Coverage
If you're contemplating whether or not joining the U.S. Military might be right for you, understanding its substantial educational benefits is just one piece of the puzzle. Next, we delve into another critical aspect – comprehending how healthcare coverage works across different branches and what it means for personnel and their families.
Military Healthcare Coverage
When it comes to ensuring the health and well-being of military personnel, the U.S. Military takes a comprehensive approach. Not only do they provide top-notch medical care, but they also offer life insurance policies and disability benefits as part of their healthcare coverage.
Each branch has its own unique set of offerings. For instance, the Army offers extensive support for soldiers and their families through various careers and benefits packages.
The Importance of Health Care in the Army
You might be wondering how these services translate into real-world benefits. Well, consider this – with an organization as vast as the Army providing healthcare coverage, you can expect nothing short of excellence.
Apart from standard medical facilities, additional resources like ROTC Scholarships further bolster this robust system.
Safeguarding Family Members Through Insurance and Benefits
In addition to taking care of its active members' health needs, the military extends its coverage to family members, too. This includes everything from routine check-ups to emergency treatments.
An array of life insurance options is available for military personnel, protecting them against unexpected events.
To ensure continued support even after service ends or if a soldier becomes disabled during duty time, disability benefits come into play.
Indeed, these measures demonstrate our nation's dedication to those who bravely put their lives on the line for us each day by wearing a uniform. In essence, our respect for them reflects directly on how we treat them – not just on battlefields but at home too.
The Impact on Personal Growth
Beyond physical wellness, though, lies another critical aspect… personal growth experiences that shape futures…
The Impact on Personal Growth
Have you ever wondered how military service can shape your personal growth? Shape Your Soldier Story reveals the transformational journey of individuals in various military branches, such as the Army, Navy, Marines, Air Force, and Coast Guard. In essence, whether it's honing analytical skills as a commissioned officer or cultivating a work ethic through basic training exercises like boot camp, these experiences foster significant personal development.
Building Resilience Through Challenges
Military life isn't just about physical endurance; it also tests mental fortitude. Servicemen and women often struggle with stress-related disorders, such as PTSD, yet the ability to overcome challenges can build resilience. However:
Coping with adversities often leads to stronger resilience over time.
Facing challenges head-on fosters problem-solving skills and decision-making capabilities.
Rigorous routines cultivate discipline that is invaluable for any career after fulfilling a service commitment.
Navigating Eligibility Requirements: The First Step Towards Enrichment
Before embarking on this enriching pathway toward personal growth through military experience, one must meet certain eligibility requirements. As daunting as they may seem initially:
A deep understanding of each branch's requirements can help streamline your preparation process.
This readiness can be an empowering first step into the world of self-reliance.
Should I Join the Military FAQs
Should I Join the Military? Exploring Benefits and Careers
" If so, you're likely considering the potential career paths, financial perks, and personal growth that come with military service. This comprehensive guide will delve into the various aspects of joining the military and help you make an informed decision. So, let's dive in and explore the benefits and opportunities that await you.
Is Joining the Military Worth It?
Many people wonder if joining the military is worth it. The answer is a resounding yes. By joining the military, you can experience career advancement, access valuable education benefits, and find a purpose in serving your country. Moreover, the military offers unique experiences that can lead to personal growth and the formation of lifelong friendships.
Exploring the Downsides of Joining the Military
While there are numerous benefits to joining the military, it's important to consider the potential downsides as well. These challenges include the possibility of physical danger, the need to adhere to strict discipline, frequent relocations, and long separations from family. Additionally, it's crucial to remember that there is an obligatory service commitment after enlistment.
Conclusion
Enlisting in the armed forces is a life-altering decision that necessitates an awareness of what military service involves, from strenuous drills to daily duties. The decision comes with a clear understanding of what military life entails, from rigorous training routines to daily responsibilities.
A plethora of career opportunities await in different branches, guided by ASVAB for optimal job placement. Serving in the military offers financial stability and benefits that extend beyond your service years.
Educational opportunities are abundant; access to higher education and technical training programs are at your fingertips. You're covered on healthcare, too – comprehensive coverage across all U.S. military services ensures you're well taken care of.
Beyond tangible perks, personal growth is an invaluable aspect that shapes futures and molds character.
Always research the schools available to your specific gifts or desires. Then, determine which branch will provide you with the greater opportunities. Of course, ideally, you'll be able to have the military training that will offer civilian opportunities long after your military service. All to say, think ahead. Plan wisely. Always!