Have you ever wondered can you join the military with a felony record? Whether felons can join the U.S. military is complex, as it depends on several factors, including the nature and severity of their crimes, when they were committed, and what steps have been taken toward rehabilitation.
Moral Character Standards
All branches of the U.S. Military – Army, Navy, Air Force, Marines, and Coast Guard – uphold high moral character standards for enlistment. These standards are in place to ensure that those serving in our armed forces represent the best our nation has to offer. Thus, criminal records and felony records need to be accessed by each military branch.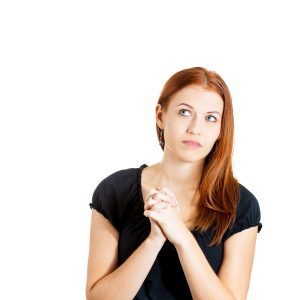 Can you join the military with a felony?
Felonies and Enlistment Eligibility
A felony conviction does not automatically disqualify you from joining the military; however, it makes your path more challenging. Each case is evaluated individually based on its merits concerning time since completion of the sentence and type of offense.
Waivers: In some cases, a waiver may be granted for certain felonies if sufficient evidence shows that an individual's enlistment would benefit rather than harm national security or public safety. Section 504 of Title 10 U.S.C provides guidelines regarding this process.
Type Of Offense: Certain types of offenses, such as sex crimes or domestic violence, are typically considered non-waivable, thus barring individuals convicted from enlisting in any branch of service. More information about these categories can be found in the Enlistment Contract (DD Form 4).
Can Felons Join The Military Rehabilitation and Personal Growth
The military also considers evidence of rehabilitation, personal growth since the offense, and character references. It is crucial for potential recruits with felony convictions to demonstrate that they have learned from their past mistakes and are committed to upholding the values and standards of the U.S. Military.
While a felony conviction presents challenges in joining the armed forces, it does not outright disqualify one. With proper legal guidance, waivers where applicable, and proof of personal reform, felons may still find a place within our nation's defense ranks.
Criminal Records and Their Effect on Military Recruitment
One hurdle the US military faces in recruitment is dealing with potential recruits' criminal records. It's like trying to run a race with one shoe tied to your ankle – it slows you down, no matter how hard you try.
RAND Corporation's research indicated that 10% of potential military recruits had either a felony or serious misdemeanor on their records. This raises questions about the effect of criminal history on enlistment.
This doesn't mean these individuals are automatically disqualified from serving their country. Something called 'moral waivers' allows those with minor offenses to join under certain conditions.
The Weight of Criminal History in Enlistment Decisions
In some instances, a criminal past can impede those desiring to enlist. It works like needing a clean credit history when applying for loans; some infractions complicate things.
But let's not paint everyone with the same brush here – not all crimes carry equal weight regarding disqualification. Non-violent offenses like petty theft might get overlooked, while violent felonies would likely lead to outright rejection.
Military policy does have some wiggle room, though, especially if there's been good behavior since an offense occurred. Think of this as taking off that second shoe so you can start running freely.
Moral Waivers: A Glimmer of Hope?
'Moral waivers,' although sounding more philosophical than they are, offer hope for prospective servicemen and women with criminal records. They're essentially the military's version of a 'second chance' card.
These waivers were more common when recruitment numbers needed bolstered, like at the height of the Iraq War in 2007. But they've become less frequent due to tightened enlistment standards and an improving economy, which offers potential recruits alternative career paths.
Changes in Policy: A Tighter Grip on Criminal Records
These waivers have seen some policy shake-ups in recent years. Notably, back in 2018. Before concluding whether can felons join the military, you must talk with your military branch recruiter. Find your nearest military recruiter here. Good luck!