Understanding the 2024 VA disability rates can feel like navigating a labyrinth.
The numbers, the percentages, and what they mean for you… Navigating the 2024 veteran disability rates can be an arduous task, and for those who are uninitiated, it may seem impossible.
But here's where we separate the uninformed from those who take control of their benefits. If you don't grasp the rates and their computation, you'll be forever in obscurity about your remuneration.
Folks, comprehending VA disability rates is no walk in the park. But without this knowledge, you can't maximize your benefits or plan effectively for your future.
2024 Projected VA Disability Rates 2024
10% – 20% (No Dependents)
Percentage
Rate
10%
$170.90
20%
$337.83
30% – 60% Without Children
Dependent Status
30%
40%
50%
60%
Veteran Alone
$523.29
$753.82
$1,073.07
$1,359.24
Veteran with Spouse Only
$585.09
$836.22
$1,176.08
$1,483.87
Veteran with Spouse & One Parent
$634.53
$902.14
$1,259.50
$1,583.78
Veteran with Spouse and Two Parents
$683.97
$968.06
$1,342.93
$1,683.69
Veteran with One Parent
$572.73
$819.74
$1,156.50
$1,459.15
Veteran with Two Parents
$622.17
$885.66
$1,239.93
$1,559.06
Additional for A/A spouse
$57.68
$76.22
$95.79
$114.33
70% – 100% Without Children
Dependent Status
70%
80%
90%
100%
Veteran Alone
$1,712.95
$1,991.14
$2,237.56
$3,730.61
Veteran with Spouse Only
$1,858.18
$2,156.97
$2,423.99
$3,938.61
Veteran with Spouse and One Parent
$1,974.57
$2,289.84
$2,573.34
$4,105.54
Veteran with Spouse and Two Parents
$2,090.96
$2,423.74
$2,722.69
$4,272.47
Veteran with One Parent
$1,829.34
$2,124.01
$2,386.91
$3,897.54
Veteran with Two Parents
$1,945.73
$2,256.88
$2,536.26
$4,064.47
Additional for A/A spouse
$133.90
$152.44
$172.01
$190.77
30% – 60% With Children
Dependent Status
30%
40%
50%
60%
Veteran with Child OnlyVeteran with Spouse and Child
$564.49
$809.44
$1,142.08
$1,442.67
Veteran with Spouse and Child
$630.41
$896.99
$1,252.29
$1,574.51
Veteran with Spouse, One Parent, and Child
$679.85
$962.91
$1,335.72
$1,674.42
Veteran with Spouse, Two Parents, and Child
$729.29
$1,028.83
$1,419.15
$1,774.33
Veteran with One Parent and Child
$613.93
$875.36
$1,225.51
$1,542.58
Veteran with Two Parents and a Child
$663.37
$941.28
$1,308.94
$1,642.49
Add Each Additional Child Under Age 18
$30.90
$41.20
$51.50
$61.80
Each Additional Schoolchild Over Age 18
$99.91
$132.87
$166.86
$199.82
Additional for A/A spouse
$57.68
$76.22
$95.79
$114.33
70% – 100% With Children
Dependent Status
70%
80%
90%
100%
Veteran with one Child (no spouse and no parents)
$1,809.77
$2,102.38
$2,362.19
$3,869.71
Veteran with Spouse and Child (no parents)
$1,964.27
$2,278.51
$2,560.98
$4,090.93
Veteran with Spouse, One Parent, and One Child
$2,080.66
$2,411.38
$2,710.33
$4,257.87
Veteran with Spouse, Two Parents, and Child
$2,197.05
$2,544.25
$2,859.68
$4,424.80
Veteran with One Parent and Child
$1,926.16
$2,235.25
$2,511.54
$4,036.64
Veteran with Two Parents and a Child
$2,042.55
$2,368.12
$2,660.89
$4,203.57
Add Each Additional Child Under Age 18
$72.10
$82.40
$92.70
$103.35
Each Additional Schoolchild Over Age 18
$232.78
$266.77
$299.73
$333.84
Additional for A/A spouse
$133.90
$152.44
$172.01
$190.77
Overview of the 2024 VA Disability Pay Rates
The dawn of a new fiscal year often brings changes in various sectors, and for veterans, one significant shift to look forward to is an increase in VA disability pay rates. An estimated 2.8-3.1% COLA adjustment is anticipated, allowing veterans' disability pay rates to remain in step with increasing living costs incurred post-service.
This upward adjustment aims to maintain parity between the compensation received by our brave servicemen and women who develop service-connected disabilities like chronic back pain during their military tenure and the ever-rising living costs they face post-service.
The Official Announcement and Finalization Dates
Veterans Affairs considers COLA predictions in every fiscal cycle before announcing any adjustments in disability benefits payment amounts. This article provides more information about how such increases impact different assigned disability ratings and dependency allowances.
A period follows this initial proclamation where final tweaks can be made before these new figures become official – slated for December 1st of the same year. This gives ample time for all active duty members, retired personnel, reservists, and anyone considering joining the armed forces to stay informed about potential changes related to annual COLAs affecting VA disability compensation. They might need this crucial financial assistance someday if unfortunate circumstances arise, leading to the development of debilitating illnesses or injuries linked directly to the stressful environment encountered within military life.
Potential Impact On Service-Connected Disabilities
Veterans suffering from conditions ranging from mild tinnitus to severe PTSD could see a noticeable difference in their monthly tax-free payment come January following each approval by Congress signed into law by the President.
Military service members who have developed chronic ailments due to the physical demands of serving our country will benefit significantly from increased funds allocated to managing health-related expenses.
An uptick based on an approved VA disability claim may provide some much-needed relief, especially when dealing with medical bills accumulated over the years and seeking treatment through private healthcare providers outside VA's network facilities.
Key Takeaway: Get ready for a fiscal lift-off. The 2024 VA disability pay rates are set to soar by roughly 2.8-3.1%. This boost aims to keep pace with living costs, helping veterans manage service-connected disabilities and health-related expenses more effectively. Keep your eyes peeled for the official announcement in December.
Understanding the VA Disability Rating System
The VA disability rating system is a unique way to measure the impact of service-connected disabilities on veterans, ranging from 0% to 100%, which will affect their ability to work and perform daily activities. This assigned disability rating, ranging from 0% to 100%, is integral in determining how much disabled veterans receive through their approved VA disability claim-based payments.
This percentage doesn't just represent your impairment level and considers how these conditions affect your ability to work and carry out everyday tasks. If you're having problems with persistent back pain that severely limits your movement, you'd likely get a higher disability rating than someone who isn't as affected.
Working with Accredited Professionals
Navigating this intricate evaluation process while filing for benefits can often feel overwhelming. That's why it's highly recommended that veterans collaborate with accredited professionals when lodging claims or appeals.
An accredited attorney or claims agent has a thorough knowledge of the intricacies of the VA's compensation program. They're equipped to demystify complex elements such as combined ratings, where multiple disabilities are evaluated collectively rather than individually.
VA Disability Group PLLC, one such reputable resource, offers assistance throughout this journey by guiding and compiling crucial evidence like medical records and personal statements – critical ingredients in building a robust claim application.
Beyond legal representatives, Veterans Services Officers (VSOs) play an essential part too. Trained by organizations recognized by the VA itself, VSOs offer free services, including preparing and submitting applications on behalf of military service members seeking rightful benefits under various programs paid out by Veterans Affairs.
Veterans should consider leveraging these resources during their pursuit of securing deserved compensation for injuries or illnesses connected directly with their time serving our nation.
Key Takeaway: Grasping the VA's disability rating system is critical to maximizing your benefits. It's not just about severity but how disabilities impact daily life and work. Teaming with accredited professionals can simplify this complex process, helping you build a solid claim for deserved compensation.
Impact of Legislation on Veterans' Benefits in 2024
The landscape for disabled veterans is set to shift significantly in 2024, mainly due to impending legislation. This new law is expected to increase disability payments – a financial windfall that could benefit many veterans.
While the exact amount of this boost hasn't been confirmed yet, projections suggest we might see a considerable rise around the region of approximately 3.1%. Such estimates align with current trends and echo our government's dedication to courageously supporting those who have served our nation.
Past COLA Increases: A Historical Perspective
In previous years, Social Security recipients and veterans have enjoyed significant hikes in cost-of-living adjustments (COLAs). Take the fiscal year 2023 as an example; it saw an impressive surge of about 8.7% within these COLAs.
A glimpse into historical data from the Social Security Administration provides valuable insights into how such increases can influence the overall benefits received by disabled veterans. It shows that legislative decisions play pivotal roles in shaping compensation rates.
Favorable Decisions: Demonstrating Commitment To Veterans
The House approved the Veterans Compensation Cost-of-Living Adjustment Act without objection in recent developments concerning veteran affairs paid policies. Unanimous approval signifies lawmakers' unwavering commitment to ensuring financial certainty for disabled military service members and their survivors, indicating promising prospects regarding future modifications to VA disability pay rates.
This act aims to make necessary amendments based on inflation or increased living costs so beneficiaries receive adequate support amidst fluctuating economic conditions.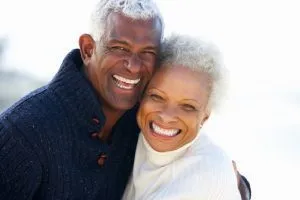 VA DISABILITY RATES 2024 ANNOUNCED DECEMBER 2023
Approval of Veterans Compensation Cost-of-Living Adjustment Act
The House's unanimous approval of the Veterans Compensation Cost-of-Living Adjustment (COLA) Act in 2023 was a significant step forward for veterans affairs. This legislation ensures that VA disability pay rates are annually adjusted to match inflation, providing financial stability for disabled veterans and their dependents.
This isn't limited solely to VA disability compensation; it also influences other payments like Dependency Indemnity Compensation (DIC) and pension benefits.
The Impact on Disabled Veterans and Their Families
The implications extend beyond just those who served – families relying on these benefits too will feel its effects. The adjustment helps recipients retain their buying capability even as living expenses increase.
Beyond merely affecting VA disability pay rates, this change impacts other forms of veteran remuneration, such as DIC or pension advantages. Veterans Affairs' official page outlines that certain conditions may qualify surviving spouses or children for monthly tax-free monetary assistance.
Note: Always consult your local VA office for advice regarding your situation.
A Commitment Towards Ensuring Financial Certainty
Congressional endorsement signifies an ongoing pledge towards securing fiscal certainty for individuals who have bravely served our country during active duty, where they might develop service-connected disabilities like chronic back pain or post-traumatic stress disorder (PTSD).
Fiscal security is vital for daily sustenance and mental peace; knowing a steady source of income relieves anxiety about future uncertainties.
TIP: Staying informed about changes related to VA disability pay rates can help you plan better financially.
Service Treatment Records and Their Importance
In the world of VA disability compensation, Service Treatment Records (STRs) play a paramount role. Why is that? STRs are essentially your health report card during military service. They meticulously document any medical conditions, injuries, or illnesses you may have developed while serving.
The value of these records is immense when filing for VA disability benefits, as they act as crucial evidence to substantiate your claim. A documented injury in your STR that aligns with a current disabling condition can significantly bolster the credibility of an approved VA disability claim based on this documentation.
The Role of Service Treatment Records
Your STR isn't just about significant surgeries or ER visits; it includes everything from routine physical exams to notes from healthcare providers regarding symptoms reported and treatments administered over time.
This comprehensive documentation becomes invaluable when establishing causality – linking a post-service ailment with an incident/exposure during active duty – which could qualify for a monthly tax-free payment under the veteran's affairs paid scheme.
Finding Your Service Treatment Records
If you don't already possess them, procuring copies should be one of the first steps before applying for VA Disability Benefits. Depending upon the branch served, there are different channels through which requests can be made. VA Disability Group PLLC comes into the picture here by assisting veterans throughout the process, ensuring no stone remains unturned toward a successful outcome claims process.
The Reality of Claims Backlog at Veterans Affairs
The Department of Veterans Affairs claims backlog is a rising concern for active military members, veterans, and those considering joining the service. This issue stems from various factors, including legislative changes and an uptick in applications for disability compensation.
This situation can cause delays in processing claims, which may lead to financial distress while waiting on approved VA disability claim-based payments. The department strives to process each application swiftly, but applicants should anticipate potential wait times.
Impact of New Legislation on Claims Processing
New legislation often triggers a floodgate effect with new applications or appeals being filed by veterans seeking adjustments based on updated policies or benefits structures. For instance, when significant laws are passed, such as ones related to veteran healthcare and benefit improvements, it results in a surge of fresh submissions. More about this here.
This influx strains an already taxed system, leading to increased backlogs. However, these legislative shifts are vital in improving overall veteran care despite the temporary inconveniences they might impose.
Tackling The Backlog Issue: What's Being Done?
Acknowledging this problem, Veteran Affairs has implemented measures aimed at reducing this backlog through initiatives like the Decision Ready Claims (DRC) program, designed to expedite the decision-making process by ensuring all necessary evidence is submitted upfront with the claim application itself. Find out more about DRC here.
In addition, Congress has also stepped up oversight over VA operations, holding regular hearings designed to monitor the department's progress in dealing with backlog issues while suggesting improvements where needed.
Future Projections for Disabled Veterans' Compensation
The landscape of compensation rates for disabled veterans is a hot topic, especially with the anticipated changes in 2024. Here's what we know so far.
How Disabled Veterans Can Prepare
To navigate through these potential shifts in VA disability pay rates, veterans must stay ahead of the curve by keeping themselves updated about all things related to their benefits. The VA furnishes data and refreshes on its site for veterans to access.
Veterans can also seek assistance from financial advisors who specialize in military benefits. These experts are well-versed in scenarios like cost-of-living adjustments or legislative changes affecting monthly payouts received by disabled veterans. They could be instrumental in devising a personalized plan aligned with each veteran's unique situation and needs.
Apart from this, joining community groups dedicated to discussing issues faced by fellow servicemen can prove beneficial too – platforms such as VBN – Veteran Benefits Network Forums. It provides opportunities for discussion and shared experiences among peers facing similar challenges.
Potential Impact of Legislation Changes
Beyond personal preparations, understanding how legislation impacts VA disability compensation is equally essential. For instance, if passed into law, bills like the 'Veterans Compensation Cost-of-Living Adjustment Act could significantly affect future projections regarding VA disability pay rates.
The proposed act aims to increase COLA with annual Social Security increases. This move signifies economic stability amongst our nation's heroes. However, until this bill becomes official law and signed off by none other than the President himself, its actual impact remains speculative but holds promise nonetheless.
This underlines why staying informed about any developments relating to VA disability pay rates isn't just essential; it's critical for active military members, veteran service officers, military service members alike, and even those interested in joining military services.
Key Takeaway: As 2024 veteran disability rates evolve, veterans must stay informed and proactive. Utilize resources like the VA website, financial advisors specializing in military benefits, and community groups like VBN forums. Legislation changes can significantly impact these rates; thus, understanding them is vital. Remember: knowledge isn't just power—it's a lifeline.
Wrapping Up – The Importance of Staying Informed
The fluctuating nature of VA disability pay rates makes it essential for active military members, veterans, and those considering a career in the armed forces to stay informed. Understanding these changes is not just about anticipating adjustments in compensation but also being equipped with knowledge that aids interactions with entities like Veterans Affairs.
Familiarity with factors such as cost-of-living adjustment (COLA) or new legislation can ensure you receive all the benefits rightfully owed.
Navigating Through Information Overload
Finding relevant and accurate data can be daunting in this era, where information is at our fingertips. However, there are resources tailored specifically for service members and veterans.
Leveraging Professional Assistance
Beyond self-education through online platforms, don't hesitate to seek professional help. Experts such as accredited attorneys or Veterans Services Officers (VSOs) have expertise navigating complex VA processes and can clarify any confusion surrounding your benefits.
Organizations provide free assistance from trained VSOs who guide you through filing claims or understanding updates related to VA disability pay rates.
Active Participation in Community Forums
Apart from official channels, actively participating in community forums where fellow service members share their experiences could prove beneficial, too. Platforms foster an environment where those navigating similar paths regularly share insights about dealing with VA affairs.
This collective wisdom, coupled with staying abreast of developments regarding the VA disability rating system, will equip military service members better when interacting directly with agencies responsible for disbursing approved VA disability claim-based payments.
Key Takeaway: Keep a pulse on VA disability pay rates, use resources like Military.com for updates and guidance, and don't shy away from professional help when needed. Engaging in community forums to learn from peers' experiences is about staying informed and proactive.