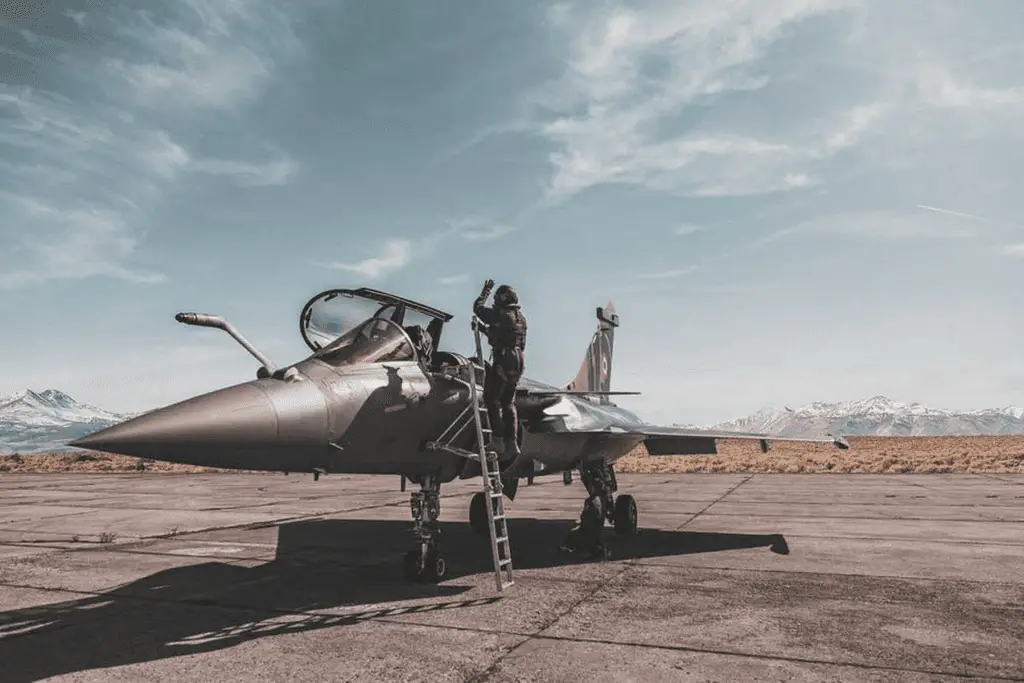 Military might matters! 1.3 million Americans serve in the military. Some Americans are based in the United States, while others work abroad.
Nearly all service members spend some time at U.S. military bases. You may think this makes military bases easy to count. In reality, you have to answer a few questions in order to understand bases.
What are U.S. military bases? How many military bases are in the U.S., and how many U.S. military bases in the world are there? Why does the U.S. have so many bases, and what is the biggest military base in the U.S.?
Get the facts, and you can get a true grasp of America's military. Here is your quick guide.
The Basics of U.S. Military Bases
One reason why estimates of U.S. military bases vary is that there are a few types of military bases. Large bases are military installations that are larger than 10 acres. Smaller installations that are worth more than $10 million also count as large bases.
When people write about military bases, they often focus on large bases. But the military also has small bases that are valued at less than $10 million. The military uses these bases to train soldiers and run anti-drug operations.
Military installations are bases, stations, offices, or other buildings that the Department of Defense (DoD) runs. Some articles combine installations with bases, though installations can be other things. If you're looking for an accurate estimate of the size of the military, you should look for estimates of installations as well as bases.
Each division of the military has bases, so some articles may focus on U.S. Army bases or U.S. Navy bases and exclude others. When you are researching military installations, make sure that all branches of the military are included.
Each division also has its own terms for military bases. The Navy calls its bases "naval bases," "naval stations," and "shipyards." This can make it hard to find accurate information on bases unless you know what all the search terms are.
Domestic Bases
The DoD does not publish all data related to American military bases, so the exact number of bases is unclear. The DoD has confirmed that more than 320 bases and installations are in operation in the United States.
The largest base in the United States in terms of population is Fort Bragg in North Carolina. It is the headquarters of several branches of the Army, including Army aviation units. Some Air Force cadets also receive training at the fort.
The number of soldiers at Fort Bragg varies depending on ongoing military operations. More than 52,000 active-duty soldiers are currently staying at the base. More than 15,000 soldiers on reserve and contractors are also based at Fort Bragg, and more than 70,000 civilians work and live on the base.
Joint Base Lewis-McChord is the biggest military installation in terms of size. It covers more than 400,000 acres in Washington. The base is home to a few United States Army divisions, but anyone can receive training at the base.
Every state has at least one installation. The territories of Puerto Rico and Guam also have installations. This allows National Guard and state guard soldiers to receive training from the federal government.
Global U.S. Military Bases
As of July 2021, the United States has roughly 750 bases in 80 countries. Japan has 120 active bases, while Germany has 119.
Many of these bases have been in operation since the end of World War II. The United States took control of Japan and Germany after defeating them, and the military decided to keep its bases after the occupation ended.
South Korea has the third-highest number of bases, with 73. Some of these bases remain in operation due to tensions between South Korea and North Korea. The United States also likes to keep bases in South Korea to maintain a presence in East Asia.
American bases are also in operation in Italy, the United Kingdom, Turkey, and Kuwait. Most countries that have American bases are American allies. Soldiers are there to train soldiers from other countries and monitor local affairs.
The Ramstein Air Base in Germany is the largest international base in terms of personnel. Tens of thousands of Air Force soldiers work on or near the base.
Closed Bases
The Department of Defense closes bases in rounds. Every few years, it forms a committee that examines domestic and international bases to determine if they are worthwhile. Even if the DoD decides to shut a base down, it may fund operations and house soldiers at the base while finding a new location for them.
Since 1988, the DoD has decided to close more than 350 installations and bases. Some of them are closed, while others are actively winding down.
The last round of closures began in 2005, and a new round may begin soon. If you count closed or closing bases along with domestic and international bases, the DoD has more than 1,000 bases.
The military is constructing a few new bases to replace old ones. The DoD may keep these constructions confidential, so military operations are not compromised. But these constructions will affect the total number of bases.
The Number of Military Bases
The number of U.S. military bases depends on a few factors. America has domestic and international bases. Each branch of the military has its own bases, and the military also has special installations and closed bases.
America maintains at least 1,000 bases to train soldiers, protect allies, and grow American interests. The biggest bases in America are Fort Bragg in terms of population and Joint Base Lewis-McChord in terms of physical size.
If military bases intrigue you, you should consider serving. USMilitary.com connects interested Americans to recruiters. Find a military recruiter today.