Have you ever thought about the bond between a soldier and their gear? It's more than just stuff – a lifeline, trust forged in fabric. Nike aims to offer that same level of trust with its Nike military discount.
You might ask: "What does sportswear have to do with service members?" More than you'd think! Picture this: you're off-duty after an intense day of drills or even deployed overseas, missing home, but your workout routine calls.
Your trusted Nike shoes are there. Reliable as always. And thanks to the discount for our heroes in uniform, these little pieces of home come at a friendlier price.
Are you intrigued yet? Buckle up because we're diving into all things 'Nike' for those who serve us bravely!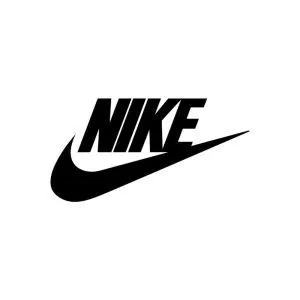 Nike Military Discount Table of Contents:
Understanding Nike Military Discount
A special offer awaits you at Nike if you're an active reservist, veteran, or retired US military personnel (or their spouse or dependent). The sports giant appreciates your service by giving you a 10% discount. And yes, it's available both online and in physical stores.
The process to get this benefit is simple: sign up through the Military Discounts portal, receive coupon codes via email, and use them while shopping. It's not just about shoes; think men's clothing offers, women's apparel deals, and even kids' items – they all come under this generous umbrella of discounts.
This isn't some short-lived promotion either; it's an ongoing commitment from Nike toward our nation's brave hearts. With such benefits in play—like getting high-quality athletic wear without breaking the bank—it's clear that every cent saved can be redirected into other essential aspects of life.
You might be wondering if there are any catches. Well… Not really. But remember that the discount doesn't apply to other promotions or reduced-price items. Still… with so much variety across categories like men's pants and shirts to women's suits and accessories—the savings potential is enormous.
Navigating Through Restrictions
There are certain conditions to consider, though – notably regarding cash back rewards when using coupons or promotional codes outside ID.me Shop. Cashback up to 3% sounds enticing but could be subject to restrictions based on how these promo codes were sourced.
Understanding these little details can help maximize your Nike military discount. Who doesn't love saving a bit more, especially on high-quality gear that makes you feel and perform better?
Key Takeaway: Whether you're active, a veteran, or retired from the US military, Nike offers you and your family a 10% discount as a thank-you for your service. It's simple to get started – sign up and receive coupon codes in your email. Then start shopping. This deal covers everything: shoes, clothing for all ages—you name it. Remember that this isn't just some limited-time promotion; it's Nike's ongoing way of honoring our nation.
How to Access Nike Military Discount
You're a member of the military, and you love Nike. Great news. The brand appreciates your service and offers an exclusive Nike military discount. So, how do you get it? Let's break it down.
The first step is creating a Nike account. But not just any account – you'll need to go through the dedicated Military Discounts portal.
This isn't just another sign-up process. It's designed specifically for our brave servicemen and women, offering them the savings they deserve. Plus, there's more than just shoes at stake here; think about men's shirts, pants, or outerwear available with this offer.
Restrictions on Cash Back
We all love getting cash back from purchases. Still, some rules exist when using coupons or promotional codes outside of ID.me Shop, specifically regarding the Nike military discount program.
To be clear, You can earn up to 3% cash back on eligible purchases if you follow these guidelines. Just make sure not to use other promo codes along with your unique code received via email after signing up for the Nike Military Discount.
In short, Stay inside the lines and watch those savings stack up while enjoying products like women's clothing or accessories that suit your style perfectly.
Nike Military Discount for Men's Clothing
One of Nike's standout benefits to our military personnel is a handsome discount on men's clothing. Nike has the perfect solution if you require top-notch attire to suit your active lifestyle.
The Nike military discount covers a wide range of men's items. From sharp suits for formal occasions, comfortable shirts and pants for everyday wear, to robust outerwear designed to weather any storm – they've got you covered.
This special offer also extends its reach into the realm of accessories. It lets service members score fantastic deals on watches and jewelry without breaking the bank. And let's not forget about essentials like underwear. The brand's high-quality offerings ensure comfort while keeping style at an all-time high.
Suits: Whether business or pleasure, they promise impeccable tailoring and unparalleled comfort.
Pants: With choices ranging from sleek chinos to rugged cargo pants, there's something for everyone.
Shirts: Offering everything from smart button-downs to casual tees, always be dressed appropriately.
Apart from these individual pieces, this generous offer allows service members access to discounts on full outfits curated by professionals – eliminating stress over pairing ensembles together.
In conclusion? Don't just get dressed – get well-dressed using Nike's outstanding range of discounted men's clothing offers tailored exclusively towards our brave servicemen.
Expanding Savings with Women's Apparel
Saving on shopping has never been more fun, especially for women's apparel. Take advantage of the Nike military discount and get fashionable clothing without spending a fortune.
Women's Accessories
Nike isn't just about sportswear and shoes; their range of women's accessories is also a crowd favorite. From trendy tote bags to elegant eyewear offers, plenty of options are available at discounted prices for our service members.
Apart from being budget-friendly, these items are high in quality, too. So whether you're looking for everyday essentials or want something special for an event, this generous offer covers all bases.
If fitness is your thing and gym equipment often leaves a dent in your wallet, then here's some good news. You can use this military discount to save money while staying fit. And that doesn't stop at workout clothes – think more oversized items like treadmills or weights.
We know how important self-care is, and beauty offers are no exception. If skincare products have been sitting in your cart waiting for discounts before checkout – now might be the perfect time. In conclusion, the versatility offered by Nike allows every woman to express her style freely while enjoying significant savings – making fashion accessible and affordable even on a tight budget.
Nike Military Discount for Shoes and Accessories
Being part of the military is no small feat, but finding ways to stretch your hard-earned money further can sometimes feel like another mission altogether. With Nike's military discount, you can grab some severe savings on men's, women's, and even those cute little kid's shoes that are just too adorable to pass up.
If there ever was an essential accessory, it has got to be a great pair of kicks. Thankfully, Nike understands this. It is offering a generous discount across all shoe categories. It doesn't matter if you're after running sneakers or something more casual – this deal covers them all.
Let's not forget about other accessories, either. These offers extend beyond footwear, whether it's sports gear or everyday items such as laptop bags and eyewear. After all, who said saving had to stop at laces?
The beauty lies in its simplicity: All active duty service members (including National Guard), veterans, and their families qualify for this special offer, which includes free shipping as well – now isn't that convenient? But don't take my word for it – get online today.
Tips To Make The Most Of Your Discount
To fully benefit from these deals, remember one key thing: variety is your friend here, folks. Mixing up different styles of both clothing and accessories lets you explore new looks while stretching your dollar further.
This rule applies whether shopping in-store or online; keep an open mind when browsing through men's pants, outerwear options, or even women's watches available under the same discounted umbrella.
Savings On Kids' Items Too.
And if you thought the discount stopped at adults, think again. This offer is extended to kid's shoes as well. So, while shopping for your new gym gear or casual clothing, why not grab a pair of stylish sneakers for your little one too?
This fantastic bargain from Nike makes obtaining top-notch shoes and add-ons for you and your kinfolk easier than ever before at a price that won't break the bank.
Key Takeaway: Stretch your military paycheck with Nike's discount, available for all footwear and accessories. Whether you're on active duty, a veteran, or a family member, this deal is for you. Mix up styles to maximize savings – even kids' items are included. So start exploring online today.
Fitness and Outdoor Gear Savings with Nike Military Discount
Who said staying fit and looking good had to break the bank? With the Nike military discount, service members can save big on fitness gear, workout clothes, personal training apps, gym equipment, and more. The discount isn't just for show—it's a tangible way of thanking those who protect our nation.
From sleek running shoes that let you fly across the pavement like an F-22 Raptor to sturdy outdoor boots built as tough as a Marine in boot camp—there's something for everyone. Whether it's men's outerwear or women's activewear, you're after—you'll find it at Nike—with a sweet 10% off.
Exploring Fitness Apps
Nike is not just about clothing or footwear; they're also pioneers in digital fitness solutions. They offer fantastic apps like Nike Run Club and Nike Training Club, which provide access to thousands of workouts ranging from bodyweight-only sessions, yoga classes, and targeted training plans to full-equipment workouts.
The best part? Service members get these premium services at discounted rates. Imagine having your trainer guiding your every move—the perfect squat form or how many miles you should be running each week—without burning holes in your pocket.
All active-duty military personnel must verify their eligibility through ID.me to take advantage of this incredible deal. This secure identity verification platform protects user information while providing quick access to online discounts.
Ticket Discounts with Nike Military Discount
Did you know your military discount could get you more than just a new pair of kicks? With the Nike military discount, service members can enjoy discounts on tickets for various events. Imagine cheering on your favorite team or singing along at a concert, all while knowing you saved some green.
Athletic Shoes Offers
If sporting events are your jam, then listen up. Service members can score deals on athletic shoes and event tickets using their Nike military discount. That's right. Whether it's NBA games or significant league baseball matches, ticket offers are available.
You might ask yourself, "How do I make this happen?" Well, folks, let me tell you—it's as easy as pie. Visit the official Nike website and access the dedicated portal for military discounts to start enjoying these benefits.
The real kicker here is that besides snagging those fancy Air Jordans at 10% off (saving about $20), you'll also get reduced prices for sports tickets. Think about it—watching LeBron James dunk in person doesn't sound too shabby now.
This isn't just limited to men; women and children can also take advantage of these fantastic shoe offers. So go ahead and treat yourselves—you've earned it.
Your Gateway to Fun Events
Beyond athletic gear and sporty outings, our beloved service members can tap into other exciting ventures like theater shows and concerts through this unique benefit.
Picnic under the stars while listening to live music from top bands? Yes, please. Or perhaps a Broadway show is more your style? No problem—you're covered. The possibilities are endless.
So next time you lace up those discounted Nikes for a jog or head out to cheer on your favorite team, remember that these perks extend far beyond the checkout counter at Nike. Your service has granted you an all-access pass to fun and savings.
Key Takeaway: Unlock savings beyond just sneakers with the Nike military discount. Not only can you snag those Air Jordans at 10% off, but service members also get discounts on tickets for sports events, concerts, and theater shows. Head to the official Nike website's dedicated portal and start enjoying these perks. Whether it's watching LeBron James dunk or jamming out at a concert, these benefits await you.
Additional Offers and Discounts from Nike
Beyond the Nike military discount, a world of savings waits to be explored. Let's dig into the other gems in this treasure chest.
Nike does not hold back when rolling out offers, especially during significant shopping events like Black Friday. Bargains abound for sporty and stylish shoppers during these sales, so don't miss out. So, if you've been eyeing those new kicks or fancy gym attire, watch out for these sales.
Apart from seasonal deals, they regularly update their clearance section with products spanning across categories – men's clothing offers, women's clothing offers, shoes…you name it. But remember: once something is gone from the clearance rack, Cinderella had better odds at midnight.
If you're always on the move (as service members often are), consider signing up for free shipping through NikePlus membership. Nothing says "happy homecoming," like arriving at a doorstep full of swoosh-marked boxes waiting to greet you.
Nike Fan Shop Offers
You're part of a team – why not show off some pride? With discounted fan shop offerings tailored specifically towards service members and families alike.
The possibilities here go beyond buying jerseys – think collectibles or limited edition pieces that scream 'superfan' louder than any crowd could ever hope to achieve.
If there was ever an error spotted within this veritable buffet of deals Nike offers, report it.
So there you have it. An array of discounts from Nike that extend beyond the military discount, catering to all your lifestyle needs while ensuring a lighter load on your wallet.
Key Takeaway: Dig beyond the Nike military discount to uncover more savings. Be ready for big sales like Black Friday, and watch their clearance section of severe discounts across categories. Sign up for free shipping with NikePlus membership, especially if you're always on the move. Show off your team pride with discounted fan shop offerings – it's not just jerseys but collectibles.
Recognizing Service Members with Special Discounts
The generosity of Nike's military discount program extends far and wide, honoring all military branches. All service members are included in Nike's military discount program, from the Army to Marines, Navy, Air Force, National Guard, Coast Guard, and Space Force.
This isn't just about saving on new shoes or gym clothes. A token of appreciation for the toil and dedication put in by our service members daily, Nike's move is a small yet powerful way to express their gratitude. A simple way for Nike to say "thank you" is through their product offerings.
Nike ensures these benefits are not limited to active-duty members alone but extend to reservists, veterans, and retired personnel. The cherry on top? Spouses and dependents aren't forgotten either. They, too, can take advantage of this generous offer.
A Closer Look at the Discount
If you're eligible for this deal (and chances are if you've served or are serving your country in any capacity – you are), then it's time we delve into what exactly this entails: a solid 10% off all purchases.
This means whether you're after men's shirts, eyeing up some new pants, needing outerwear for colder climates, or looking at accessorizing your outfit – Nike has got something special waiting for each of us who have given so much more back.
How To Claim Your Discount?
You don't need magic words or secret handshakes; claiming your discount is straightforward. All it takes is creating an account via the Military Discounts portal. After that, receipt coupon codes will be emailed directly to you. And the best part? You can even get cashback of up to 3% on eligible purchases.
So, what are we waiting for, fellow service members and military families? Let's embrace this token of appreciation from Nike and enjoy some well-deserved retail therapy.
Key Takeaway: Nike's military discount is a heartfelt "thank you" to all service members, veterans, and their families. It covers every military branch, giving 10% off on purchases. Just create an account through the Military Discounts portal and enjoy this generous offer, along with up to 3% cash back on eligible items.
FAQs about Nike Military Discount
Does Nike give a military discount?
Nike offers a 10% military discount to active service members, veterans, and their families. This applies both online and in-store.
How much is Under Armour's military discount?
Under Armour extends a 10% discount to all active duty service members, retirees, veterans, spouses, and family members.
How can I get discounts on Nike products for free?
Signing up for the Nike Membership program can score some serious savings. You'll snag access to exclusive deals and promotional codes.
What's the size of Foot Locker's military discount?
Rejoice if you're in the armed forces or have retired from them. Foot Locker grants a 15% off military markdown on most purchases.
Conclusion
So, you've learned the ins and outs of the Nike military discount. How it's not just a deal – it's an expression of gratitude to our brave service members.
You now know how to get that particular 10% off on everything from men's shirts and pants to women's suits and accessories. Even your workout gear isn't left out!
Remember, this offer is more than savings. It's about feeling appreciated for serving bravely in the Army, Navy, Air Force, or any other military branch.
To sum up, Lace up those discounted Nikes with pride because they're more than just shoes; they're symbols of a nation grateful for your service.